Selena Gomez is standing up for DACA on Instagram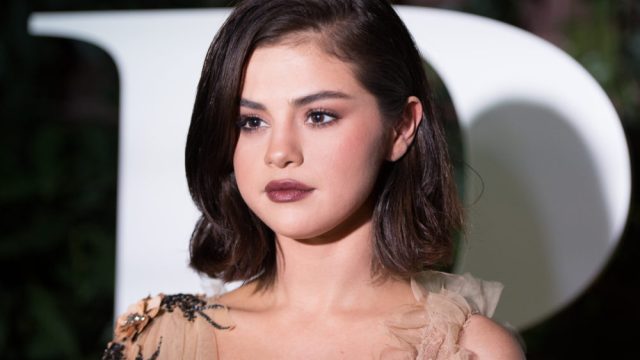 Selena Gomez is the most followed person on Instagram — and she is making good use of that social media power. This weekend, Selena shared a powerful statement in response to President Donald Trump's recent decision to end the Deferred Action for Childhood Arrivals (DACA) program in six months.
DACA provides protections for undocumented individuals who arrived in the U.S. as young children. Nicknamed "Dreamers," children are offered temporary work permits and protection from deportation through DACA. Gomez, who recently made the cover of TIME magazine, decided to use her voice and platform for something that matters. And in doing so, proved why she truly is a woman who is changing the world.
"My definition of dreamer is someone that thinks big and believes anything is possible, she wrote. "The wonderful people being threatened by the unfortunate reversal of DACA are exactly that."
Gomez, 25, also encouraged her 126 million followers to contact their representatives and senators to defend the program. Since it began in 2012, DACA has kept nearly 800,000 immigrants from deportation. However, Republicans argue DACA is an overreach of executive power. But ending the program could cause a severe economic impact, reducing the size of the U.S. economy anywhere from $280 billion to $430 billion over the next decade.
Kim Kardashian, Chelsea Handler and Cher have all also spoken up in support of the program. And Cher even offered to take Dreamers into her own house, encouraging others to do the same.
In her recent interview with TIME, the "Fetish" singer spoke about hope of good things to come.
"When I read about the beautiful women who wake up consciously every day to make a change, it inspires me to want to do so much more," Gomez said.  "I believe in the goodness in the land of the living. I hope this is just the beginning of more change."
We hope so too, Selena.