Selena Gomez is the spitting image of '90s Courtney Love and, yes, we're freaking out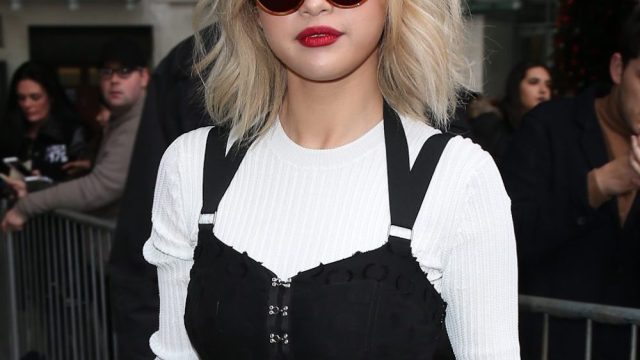 Babely blonde Selena Gomez appeared to pay homage to Courtney Love with her latest look, and we are ~hair~ for it.
Vogue spotted the similarities between Selena and Courtney's style choices, and they are uncanny. Selena stepped out in London looking a lot like the rock icon, and it's pretty fierce.
Selena rocks a blonde shaggy bob with wispy bangs and a deep crimson lip that are straight out of the '90s. The singer's had a big year, with the release of an album and a kidney transplant. It figures she'd take inspiration from tough broad rock icon like Courtney Love, who's definitely lived through a lot (while looking fab the entire time.) Both women are actresses and musicians, and despite working in different genres, this look works for both.
A long-sleeved knit top under a strappy dress is a grunge throwback that looks both comfy and chic. Hook-and-eye details on the frock add a bit of goth flair that complements Selena's dark blue nails. We're loving her dark brows and roots, and a blonde color that is so flattering to her skin tone. Orange cat-eye shades and pointy heels complete the ensemble. We've definitely found our inspiration for our next rock'n'roll occasion.
A shaggy bob and a strong red lip are pure Courtney.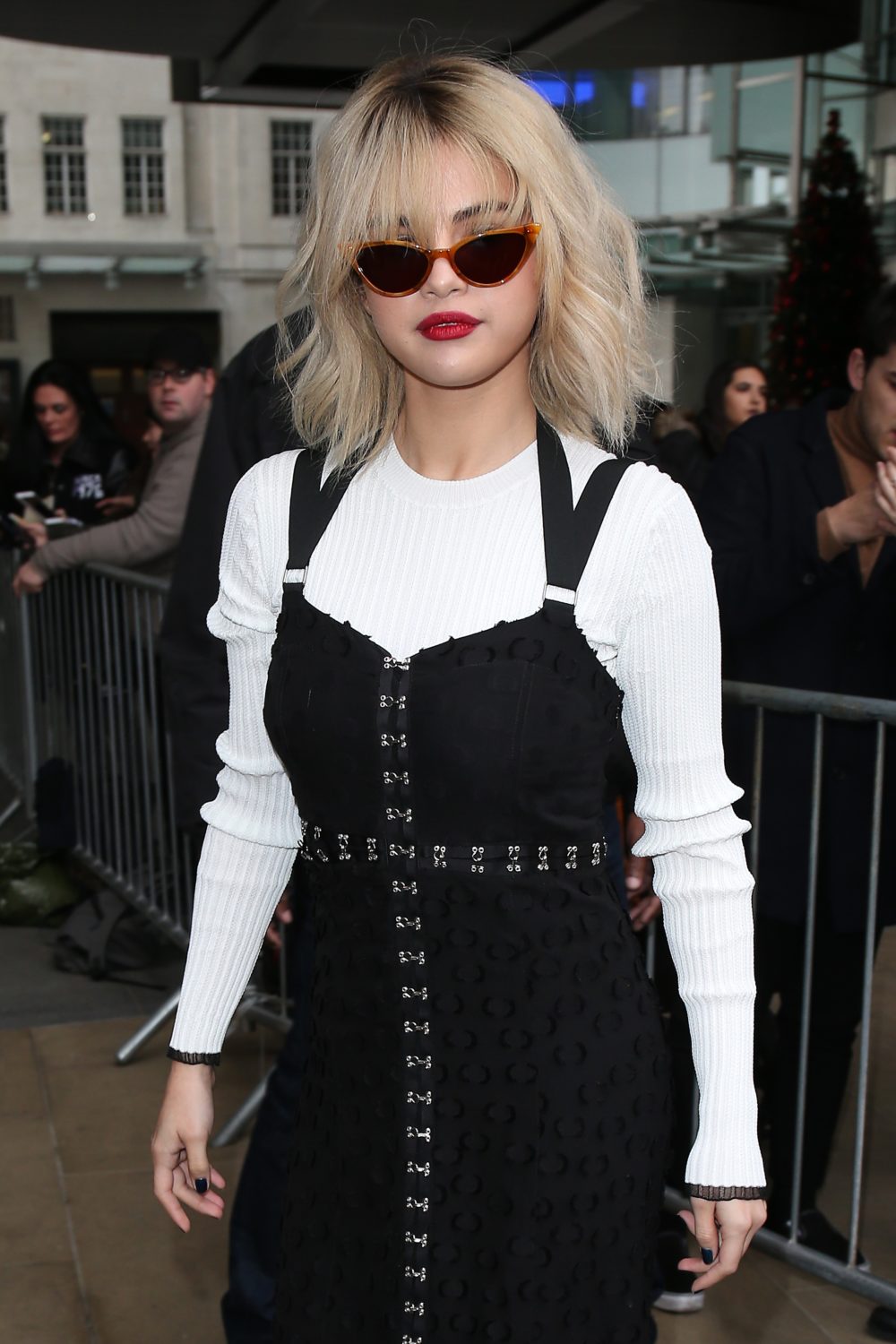 Go on, take everything from this look.
She's Miss World.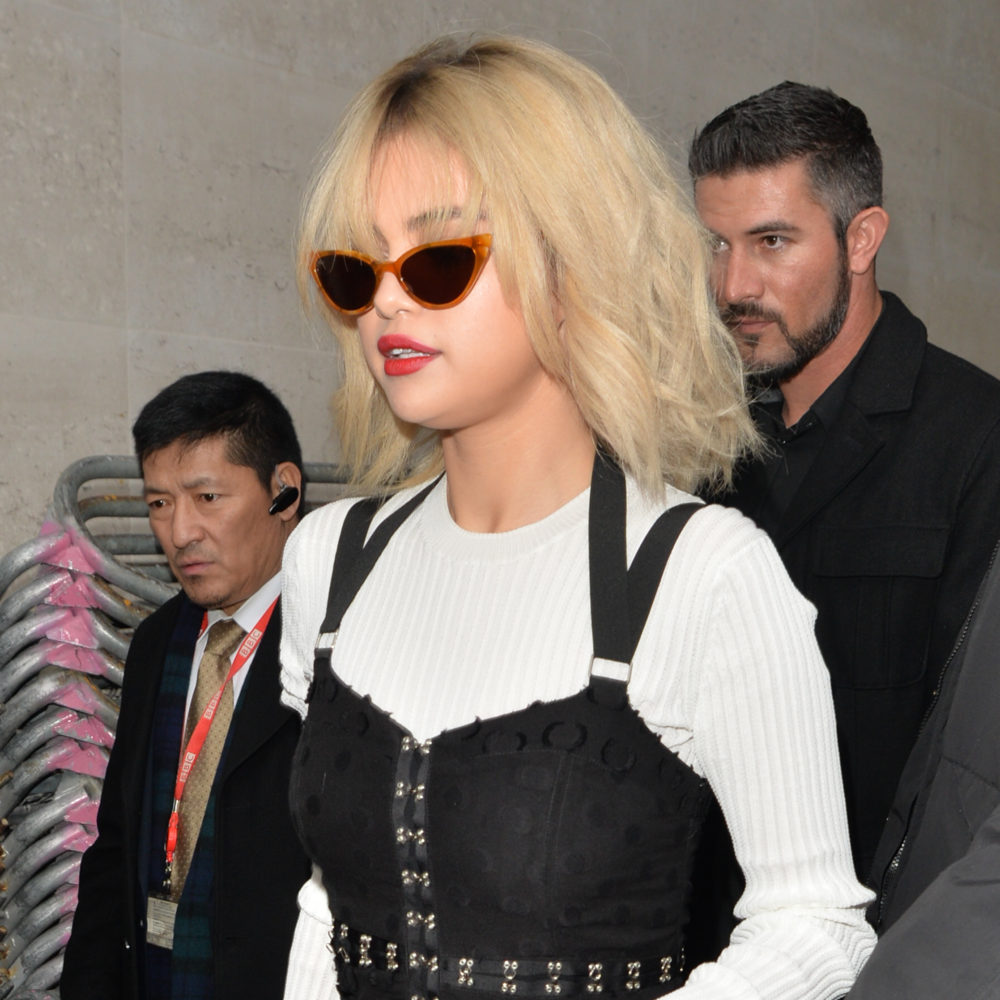 Orange cat-eye shades block the star's eyes from the paparazzi's flashbulbs.
A heel with a pointy toe is less grunge than a pair of combat boots.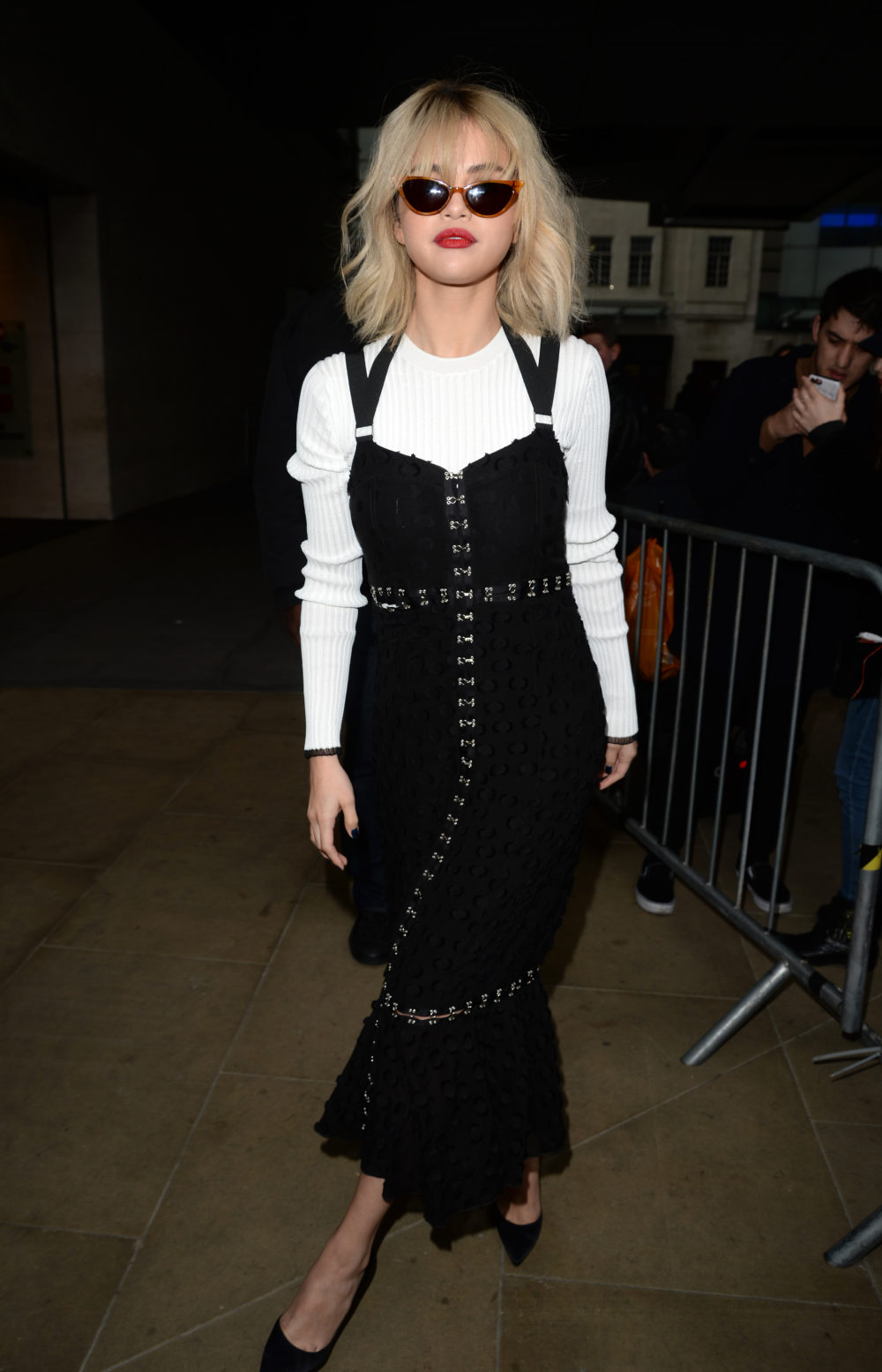 We love it! Curious to see what Selena's next look will be.