Selena Gomez shared the reason why she wore that hospital bracelet in "Bad Liar"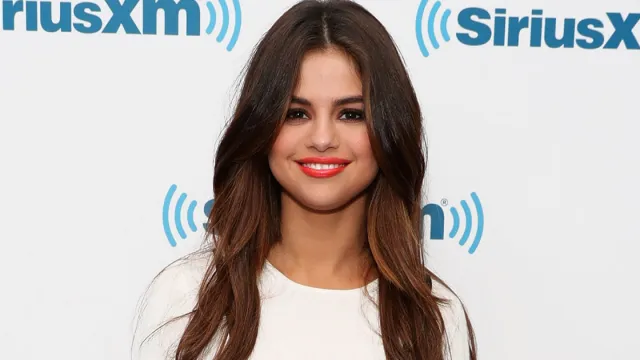 When the photos came out they made headlines, but now Selena Gomez has explained why she wore a hospital bracelet in the video for "Bad Liar," and it's actually super inspiring.
Selena, of course, dropped her latest track "Bad Liar" just a few weeks ago. The song, which samples the Talking Heads' 1977 hit "Psycho Killer," is a sultry pop bop, and the singer recently opened up about what meaning behind the song was. Chatting to Power 96.5 FM, Selena said that "Bad Liar" "tells a story of that feeling when you're obsessed with someone, when you are in the 'honeymoon phase,' I like to say." 
Fans immediately speculated that the track was about the singer's burgeoning relationship with the Weeknd, however Selena has since said that she penned the track with her collaborators, Justin Tranter and Julia Michaels, a year ago, before the pair were dating.
https://www.youtube.com/watch?v=YVtzQms7lps?feature=oembed
When SelGo released the song, she also shared the video exclusively to Spotify. In the clip, the singer could be seen wearing a yellow wristband that had a very specific meaning. The band is a fall risk band, which are given to people who are in hospital and may be prone to falling over due to weakness from illness or age.
At the time, photographer Petra Collins, who took the picture that got attention, took to Instagram to explain why Selena was wearing the band, noting that SelGo came straight from the hospital to film the video following treatment for lupus. 
Now Selena Gomez has opened up about the decision to wear the yellow bracelet in the video for "Bad Liar."
Speaking to MTV News, Selena recalled how she had just gotten out of the hospital after receiving treatment for lupus when she went to meet Petra Collins for the first time. In fact, she said, it was Collins who encouraged her to leave the bracelet on.
"It was a very real moment," she said. "When I got there too meet up with her she thought it was beautiful [and said] 'Can we shoot this?'"
Selena agreed, noting that "[i]t was just exactly where I was emotionally."
Continuing, Selena explained: "It kind of symbolizes what the song is and where I am personally." 
Meanwhile, SelGo sat down and chatted to Carson Daly at 97.1 Amp Radio where she was asked to describe her yet to be officially announced third album in three words.
"Intentional, refreshing and moody… but in a good way," she said. "I'm all about a good mood. Vibey."
It's wonderful seeing Selena Gomez happy and healthy, and it's great to see how invested she is in her music, too. We love that she isn't afraid to showcase her vulnerability, too, and we can't wait to hear what else she's been cooking up in the studio.