Selena Gomez shared her thoughts on Ariana Grande and Pete Davidson's engagement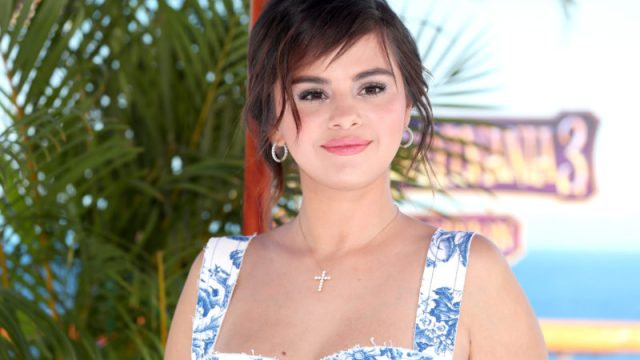 While Selena Gomez has yet to reveal her thoughts on her ex Justin Bieber's recent engagement to Hailey Baldwin, the "Back To You" singer had kind words for another recently engaged celebrity duo. During a recent interview, Gomez said Ariana Grande and Pete Davidson's engagement is "amazing and beautiful."
On July 10th, Gomez sat down with Clevver News alongside her Hotel Transylvania 3 co-star, Andy Samberg. The two talked feel-good songs, Gomez's new album, magic powers, and celebrity engagements.
When asked what her character Mavis would say to Ariana Grande regarding the pop star's recent engagement to SNL star Pete Davidson, Gomez said, "I honestly don't know what Mavis would say, but I would say that it's amazing and beautiful."
Davidson recently confirmed his engagement to Grande on June 20th during an appearance on The Tonight Show. Less than a month prior, on May 30th, the two made their relationship Instagram official.
https://www.youtube.com/watch?v=hYDScTEKYMA?feature=oembed
On July 7th, Justin Bieber and Hailey Baldwin got engaged after rekindling their seven-year, on-again, off-again relationship. The news comes after Gomez and Bieber reportedly spent Valentine's Day 2018 together after reconnecting romantically toward the end of 2017. Although no opinions have been shared on the other engagement, Gomez was spotted enjoying a day on the Hudson River with a bestie the same day the Bieber-Baldwin news broke. So we have a feeling she's busy living her best life right now.
https://www.instagram.com/p/Bk-3xisASYf
Leave it to Selena Gomez to be a well of kindness and positivity. Hotel Transylvania 3 comes out in theaters on July 13th.