Selena Gomez's hair sent a hidden message to her Instagram trolls—and the designer who called her "ugly"
Selena Gomez made stylish appearances at several New York Fashion Week events this week, and while she looked chic in a variety of outfit changes, we're most intrigued by the hidden message in her hair. Some backstory: Earlier this summer, Italian designer Stefano Gabbana called Gomez "so ugly" in an Instagram comment, and not only was it completely unprompted—it was sexist and cruel.
To date, Gomez has never responded to the controvery—though it appears she has now. While out during NYFW, Gomez wrote the word "ugly" in crystals in her hair, seemingly a clapback at Gabbana and other mean Instagram commenters. We think it's a bold and empowered move, especially since Gomez has been transparent about how sensitive she is to cyber-bullying on social media.
"I delete the app from my phone at least once a week," she previously told The New York Times. "You fixate on the [negative] ones. They're not like, 'You're ugly.' It's like they want to cut to your soul. Imagine all the insecurities that you already feel about yourself and having someone write a paragraph pointing out every little thing—even if it's just physical."
At the time of Gabbana's comments, Cosmopolitan.com reported that Miley Cyrus (who previously feuded with the designer online) stood up and defended Gomez. Two months later, Gomez appeared to address the issue in an interview with FootwearNews.com, saying: "I feel like I'm one of those people [whose body confidence can be shaken by trolls]. I actually am one of those people."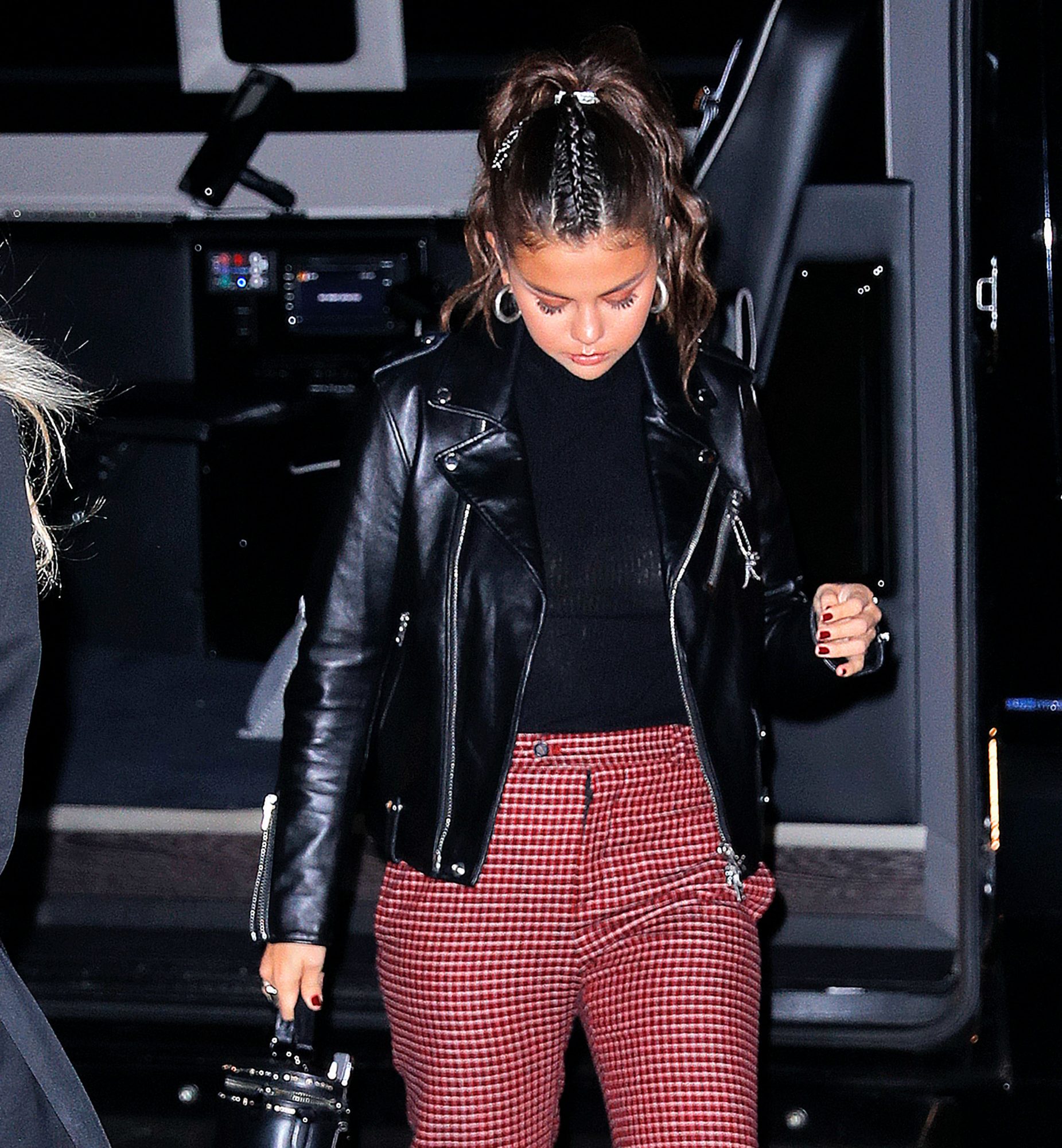 At the end of the day, Gomez has a tactic for looking past the toxicity on her feed.
"It's all about how you feel at the end of the day," Gomez added. "That's my approach to myself, seeing it's not okay that I'm not accepted, that I'm different from anybody else. It's okay that I'm not accepted this way. It's okay that I'm nice and not intense. I don't really care [about the haters]. I have to express my message to myself more than my fans."
https://www.instagram.com/p/BnfT-aEgRLl
To see more photos of Gomez's hair messaging, head over to Elle.com.