Selena Gomez walked around NYC in a long PJ shirt and messy top knot — and same, girl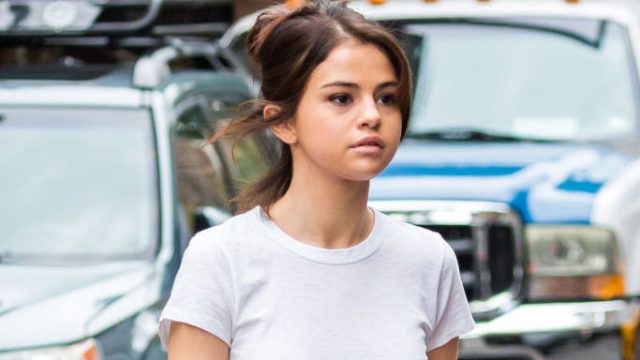 Who hasn't rolled out of bed ten minutes late, only to realize that your alarm clock had gone off long ago and that you're really an hour late? All of a sudden, the day starts to spiral as you figure out what to eat, how to do your makeup and hair, and most importantly, what to wear. Being late can put a major damper on your day, but with a little forward-thinking, it doesn't have to put one on your outfit too. Take it from Selena Gomez, whose metallic Olivia von Halle pajama shirt and messy bun are our new go-to for when time just slips away.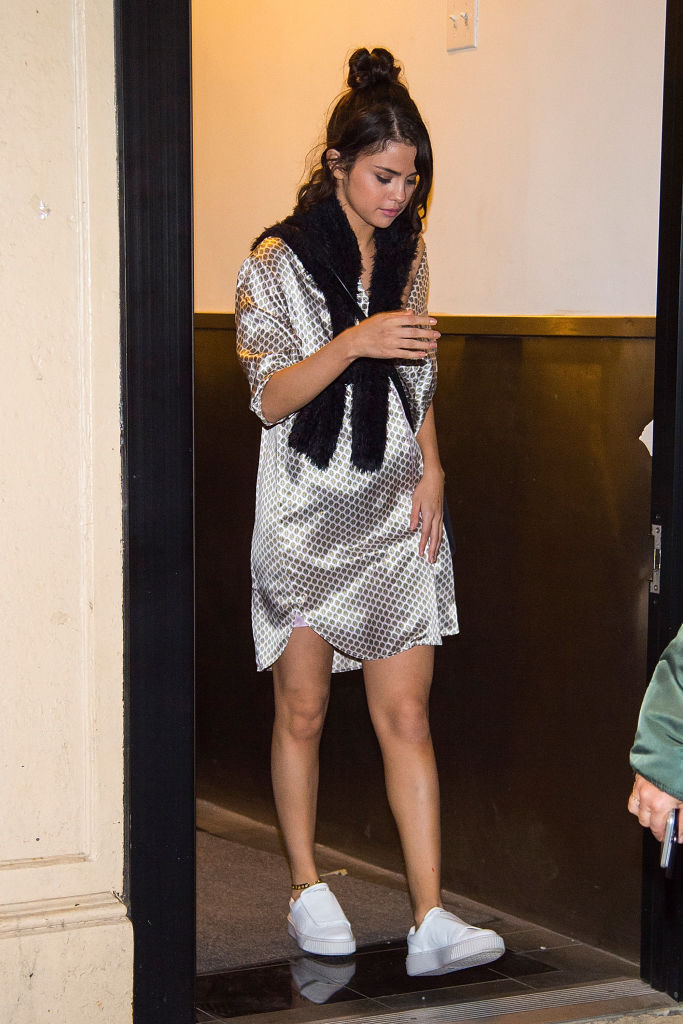 We love the idea of having a few basic pieces on hand so we can make it past the slippery slope of oversleeping, lazy days, or anything in-between. An oversized shirt is the perfect piece for this, doubling as a comfortable alternative to actually wearing pajamas. Our favorite version has to be Selena's.
With its metallic finish and disco ball texture, Selena's sleep shirt is the most glam one we've seen in some time.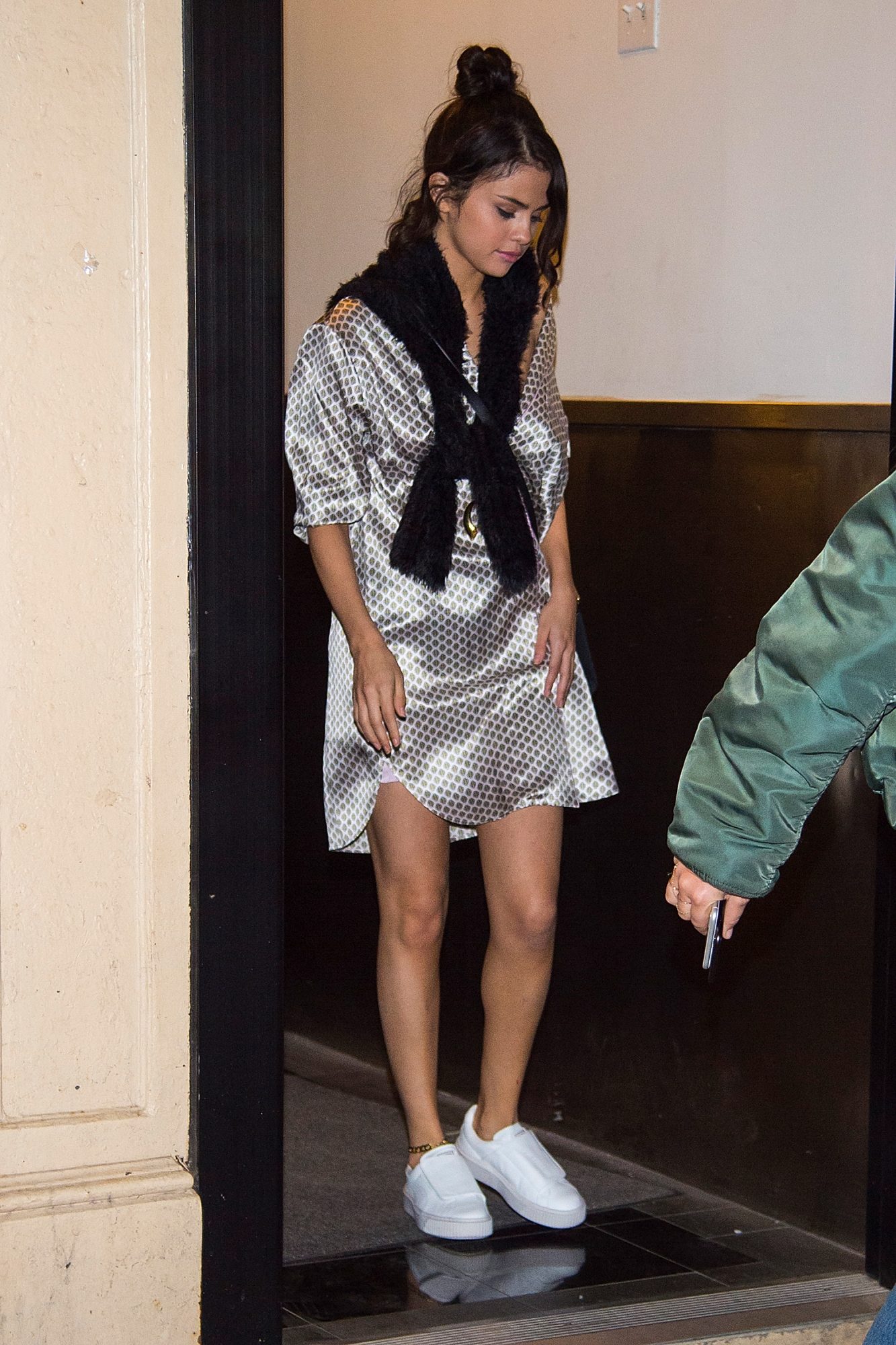 To top off a look like this, all you need is a simple hairstyle that requires the least effort possible: a high, messy bun. Selena's top knot is the cure for bad hair days and bed-head days alike. Finished off with a cardigan around her shoulders and white sneakers, this look is as comfortable as it is cute.
Who are we to deny that this may be our new "I woke up like this" look?