Selena Gomez's new minimalist tattoos will inspire you to get matching ink with your besties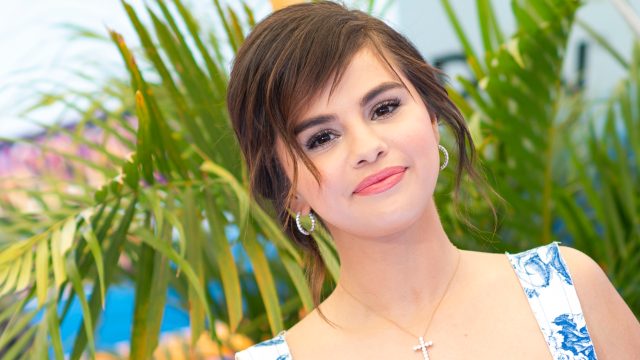 "Back to You" singer Selena Gomez is no stranger to getting inked. From the semicolon tattoo she got with 13 Reasons Why stars Alisha Boe and Tommy Doorman, to the lowercase "g" behind her ear in honor of little sister Gracie, her tats are all meaningful in their own ways. And during a recent birthday celebration with friends Courtney Barry, Ashley Cook, and Raquelle Stevens, Gomez added a couple more to her impressive collection.
The singer, actress, and producer revealed her new tats in a pair of touching Instagram posts on Saturday, August 18th. Sometime after dinner in honor of Barry's 26th birthday, the foursome found themselves in a tattoo shop. And they forever cemented their longtime friendships. First up: a delicate "4."
"Best friend turned 26. Part 2 #4 because these women have stayed by my side for 7 years (@ashley_cook 12 years) 4, because you are my 4 for the rest of my life," Gomez wrote in her Instagram caption. "I love you ladies. You all inspire me to be better, stronger, closer to god and we have lived the most INSANE story together already. Can't wait for 50 more!!"
But like Lay's potato chips, Selena Gomez couldn't stop at just one tattoo.
Next up? A tiny "1" on her ribcage with bestie Courtney Barry.
"My actual #1 @courtneyjbarry you are an incredible woman," Gomez wrote in another Instagram post. "The way you handle life's most confusing moments is indescribable and graceful. You are moved by the littlest stories to the most heartbreaking ones, you will give someone your perfume if they say you smell nice, you are freaking hilarious and always stand firm in your faith, a loving sister, an amazing friend and a beautiful daughter. You are the definition of FEARFULLY and WONDERFULLY made baby! #1."
Through all the ups and downs in Selena's life, her besties have always remained by her side.
Let's not forget she was gifted an actual kidney from friend and Secret Life of the American Teenager actress Francia Raisa. If that's not a testament to true friendship, we don't know what is.
Your group of gal pals is seriously inspiring, Selena. We're so happy you have them to lean on, through thick and thin.