Selena Gomez nails the whole airport chic look in nude leather pants
Though she's been lying low since taking time off from her Revival tour in August, a confident Selena Gomez looked effortlessly chic in nude leather pants when she stepped off a plane at LAX on Monday. Spotted out for the first time since the American Music Awards earlier this month, Selena's outfit was both comfy and chic — the ideal air travel formula.
Wearing an oversized white sweater and leather legging-style pants (with enough stretch for a plane ride!) Selena carried Arianna Huffington's latest book, Fearless, through the airport and kept a low profile behind round sunglasses.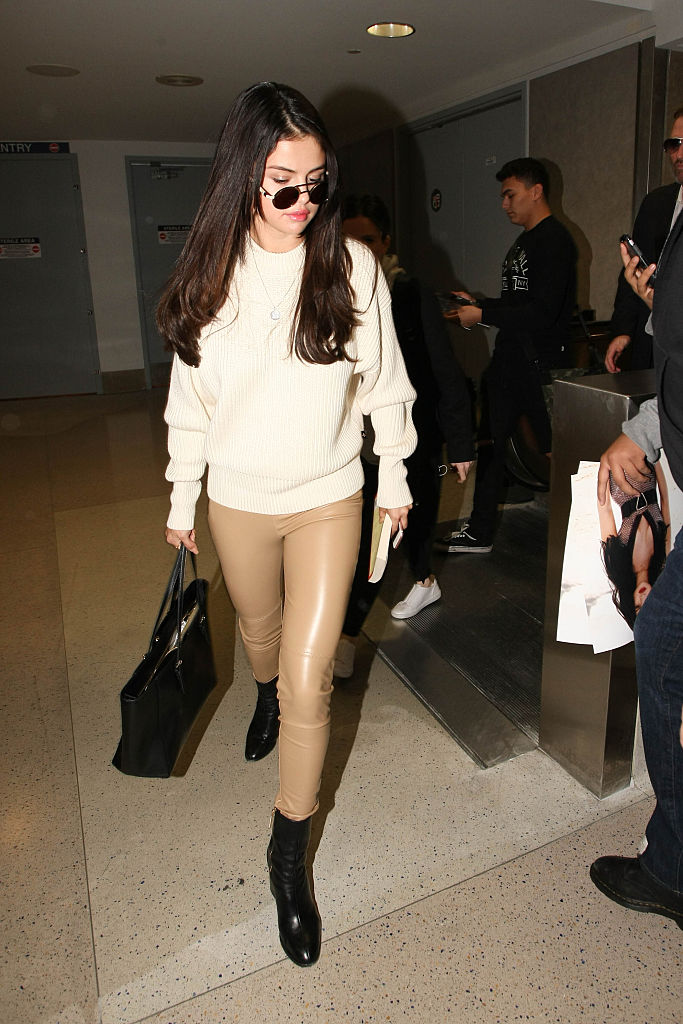 Her sleek tote and black chunky-heeled boots by celeb-adored brand Dear Frances really round out this sophisticated, yet totally practical, ensemble.
Selena's airport style is always on point, even if it's sometimes way out of our price range. Earlier this year she wore the chicest sweats on a trip to Paris — a matching red crop top and pants by French label Vetements, a label known for its comfy clothes with a high price tag — for a total cost of about $1,400.
And she showed love for the same brand in August on a trip to Tokyo, wearing a pair of $665 sweatpants that caused a meltdown among her fans online.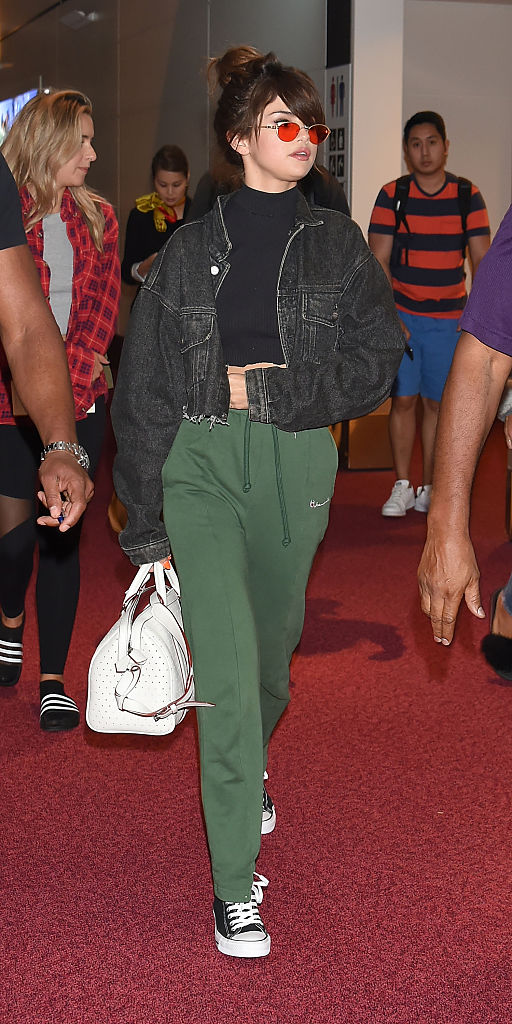 While sweats with that kind of price tag aren't for everyone, Selena's airport style is definitely an inspiration. We never would have thought to wear leather-look leggings on a plane — but why not? They're comfortable enough to sit in for a few hours and you step onto the Tarmac looking flawless. A win-win.