Selena Gomez wore maroon to a wedding, and now we want to wear maroon to weddings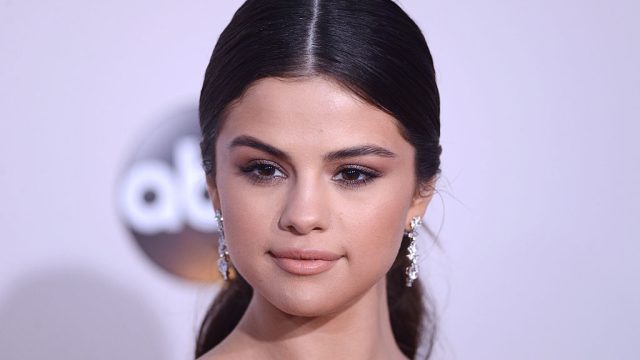 There's a lot of obvious choices of colors to wear to a wedding. And Selena Gomez's wedding outfit just completely changed the game.
No matter what, at a wedding, you're always trying to be bright, pretty and upbeat. Truthfully, the only rule is to not wear white unless you're the bride, which makes everything else fair game. Even so, we totally did not think of wearing maroon. That's of course probably why trendsetter Selena Gomez did just that. Selena wore this unexpected look at Wizards of Waverly Place co-star David Henrie's wedding.
Of course, she looked totally amazing .
false false
Selena looks seriously amazing in a long, sleeveless maroon dress. It has cutouts at the shoulders and a high neck. On top of that, she rocked hoop earrings and seriously pretty braids pinned to the back of her head.
Brb, we're all out buying maroon dresses right now.
Of course Wizard of Waverly Place fans were freaking out about this mini-reunion. Which is totally understandable. Just look how adorable everyone looks back together again! false false
We're loving this cool, unexpected look. While we would never have guessed that maroon could be a cool, fresh color to pick for a wedding, we're so into it now.
Selena is always great that way. She seems topick effortlessly cool, unexpected looks and immediately make us want to put them in our closet.
We're also loving the mini Wizard of Waverly place reunion. Although the entire cast isn't there, it is nice to see something close to a reunion.
So congratulations to David Henrie and his wife Maria Cahil! It is so awesome that you guys got married. And congratulations to Selena Gomez, you've given us fashion goals once again.