Watch Selena Gomez valiantly lose a game of trivia about her own life
For most normal civilians, it's a bit strange to imagine that a total stranger could know more about you than you do or, at least, be able to recall it faster than you can. But, I guess, for Selena Gomez it's not so far-fetched. The "It Ain't Me" singer recently went head-to-head with one of her super fans in Selena Gomez trivia and, get this, actually lost! Lol!
Our super-fan, Brooke, was selected from Twitter to participate in the iHeartRadio segment and quickly demonstrated that, despite her nerves, she was going to kill it with the Selena trivia.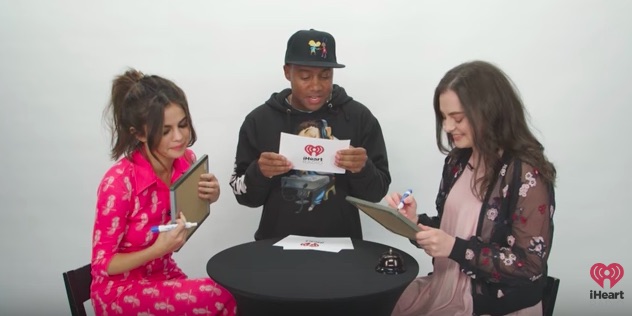 Questions ranged from somewhat easy ("What songs did Selena sing during the 2015 Victoria's Secret Fashion Show?" and "How many Instagram followers does Selena have?") to impossibly difficult ("In the opening of Wizards of Waverly Place, Selena's character Alex changes the time on the clock in her room. What time does she change the clock to?").
Brooke actually got the answer right to that last question. Selena's mind was understandably blown.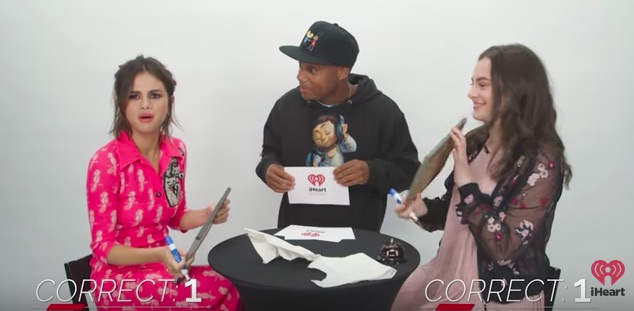 For a moment there, when Brooke didn't know the year that the song "Psycho Killer" by the Talking Heads came out (which is relevant to Selena because she sampled the tune in her recent single "Bad Liar"), we thought that maybe Selena would win, but Brooke turned the tables by the end.
Either way, it looks like the duo had a ball.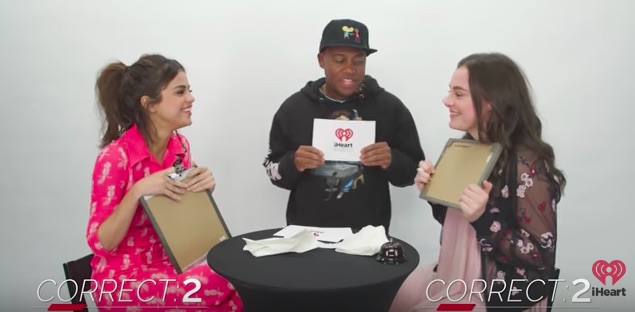 Our winner, Brooke, gets somewhat emotional after the game is over. She says:
"I just met, like, one of the most important people in the world to me, and she was so nice. I just told her how much she means to me and how she's impacted my life so much. Thank you to Selena for, like, everything that she's ever done for me without even knowing it."
Catch the whole video below:
https://www.youtube.com/watch?v=e2TGAF0EEAQ?feature=oembed
We can't get enough of how much you love your fans, Selena! Brooke is a lucky girl!