Selena Gomez looks radiantly happy while goofing off in the studio with her besties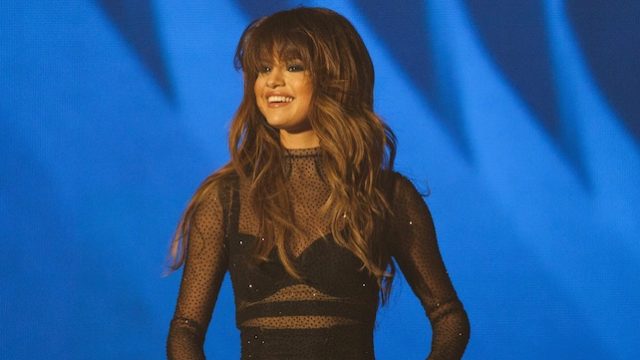 Things haven't been easy for Selena Gomez in recent years, but she's handled her health obstacles like a champion and continues to move forward with optimism and ambition.
She even posted a video of herself playfully singing with her songwriting friends Julia Michaels and Justin Tranter (they all worked together on Revival…and basically any pop song you hear on the radio was shaped by the pair!). This is a celebration for the new single they've penned, and by the looks of things, it was fun times all round!
"When the people who changed your life create magic @imjmichaels @tranterjustin I'm so happy for you guys -one of my favorite songs they have ever written," she captioned the video.
The track is called "Issues," and it's Michaels' debut as a singer. If you can't get enough of this and like what you hear, good news! Michaels shared her own video, and we get to see more of Gomez having a great time with her friends and singing to the stellar track.
Shall we hear the whole thing? Thought you'd never ask.
https://www.youtube.com/watch?v=7dqMyh4ILIg?feature=oembed
This is amazing stuff! But back to Selena. AKA the girl who can pull off anything, effortlessly.
We're so freaking glad that she's enjoying 2017 so far, and we can't wait to see what the year has in store for her. On a professional level, on a personal level…with The Weeknd maybe…no pressure to spill deets, but aaaanytime, girl!
H/T: Perez Hilton