Selena Gomez's long white coat transformed her into a chic ice queen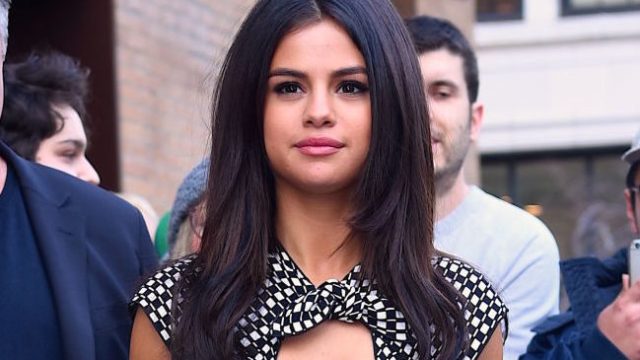 If you're currently reading this from anywhere else besides the Northeast, count your blessings. Right now us Northerners are currently getting blasted by a snowstorm that is showing no mercy. Thankfully, we have divine ice queen Selena Gomez clad in a stunning white coat, to guide us through the white-out.
Gomez was spotted in New York City today looking at the storm through rose colored glasses. She wasn't going to let the weather bring her down. In fact, Gomez used the snow as inspiration and donned a beautiful long white coat to match her surroundings.
We're waiting for her to conjure up ice in the palm of her hand à la Elsa from Frozen.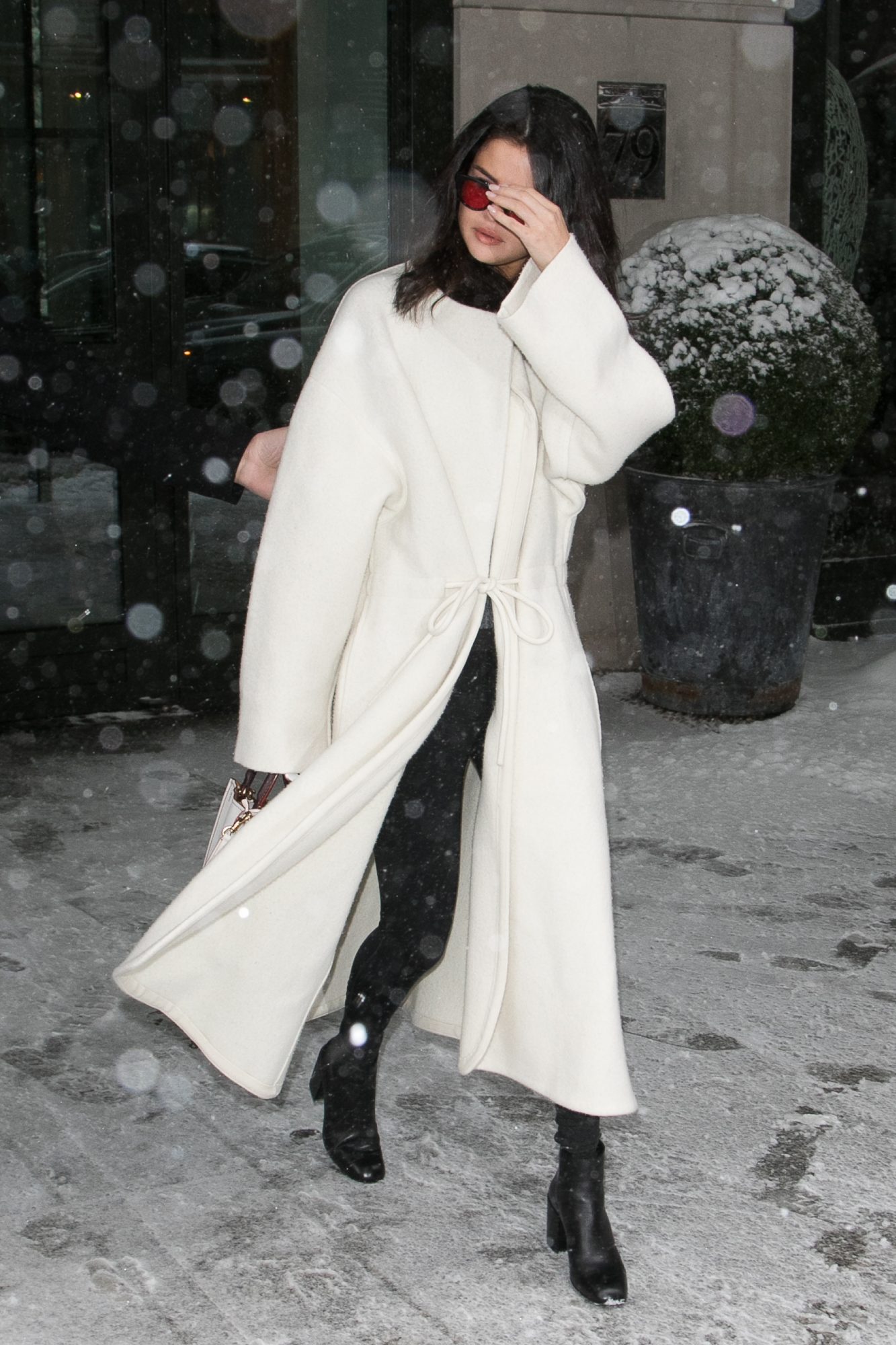 The simple tie at the waist in lieu of buttons makes gives the coat a minimalistic vibe.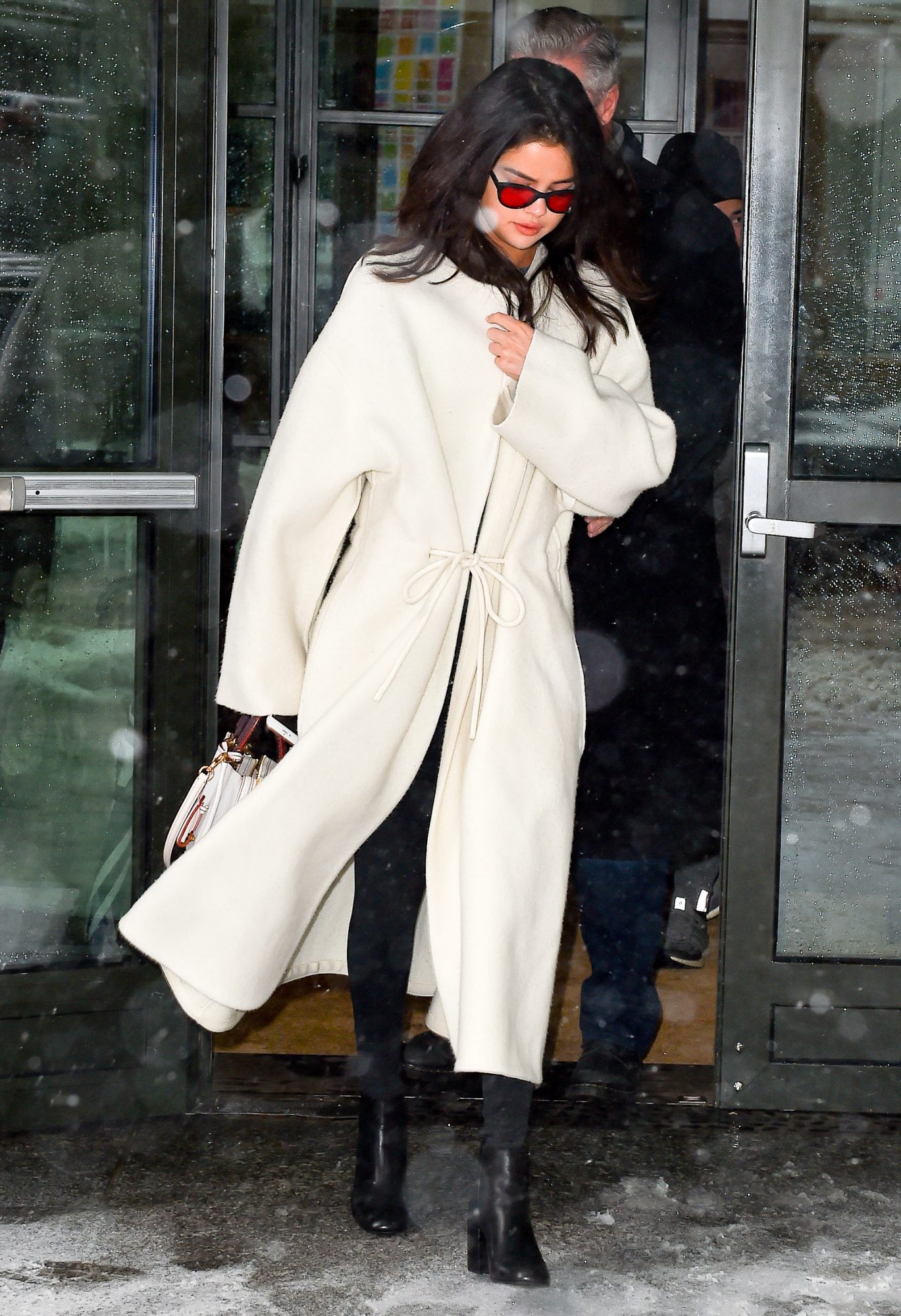 Wrap and tie coats are not only trendy, but they're also super convenient. There's no need to hassle with buttons and they look great with a toast turtleneck. We found a few wrap coats that emulate Selena's and will make you feel like you rule the North.
This dusty rose wool wrap coat from ASOS ($271) is simple yet makes a statement. Plus, the color makes this piece wearable throughout winter, fall, and the cooler days of spring.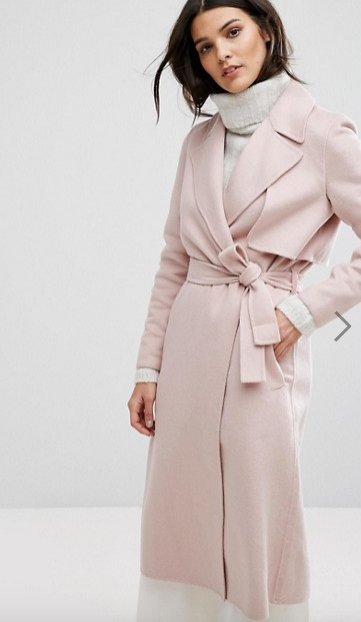 Kenneth Cole has a longline wool blend wrap coat ($199.99) that might suit your fancy. We love the high neckline on this light gray number because it reminds us of Gomez's coat with those popped lapels.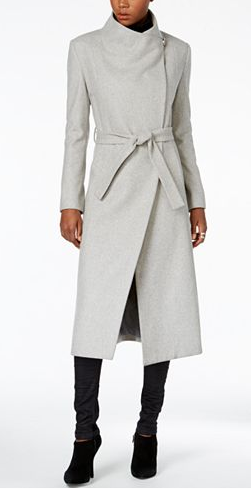 Finally, this oatmeal colored Topshop slouch coat ($150) is great for those who prefer the less defined look to their outerwear.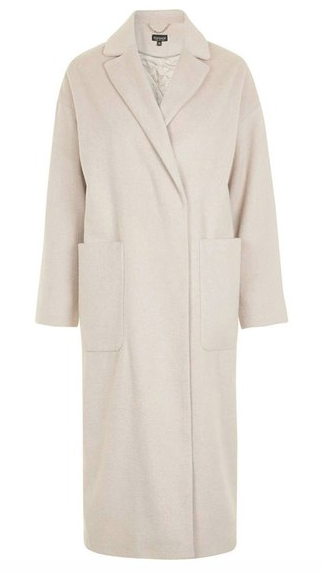 According to Selena Gomez, the reigning snow and ice queen, simple, minimalistic coats are the way to get through the winter doldrums. Bundle up and take on this snow day in ultra chic style!