Selena Gomez describes her "life or death" situation before her kidney transplant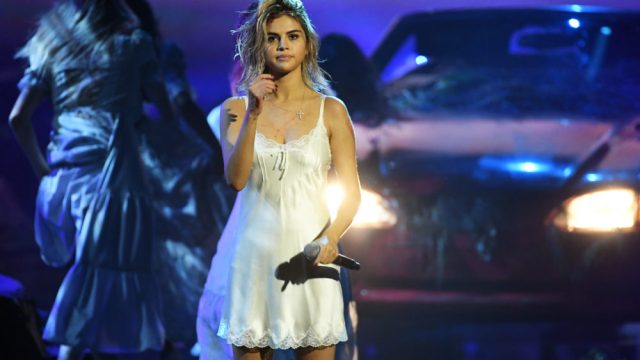 A night after her triumphant return to the 2017 AMAs stage, Selena Gomez attended the Lupus Research Alliance Annual Gala in New York City where she opened up about the events the led to her kidney transplant.
"I am really honored to be here with all of you guys tonight, my lupus community," Gomez revealed onstage at the gala. "As many of you know, or might now know, I was diagnosed with lupus about five or six years ago. I've been speaking out about my situation to raise awareness about the disease. After undergoing so many tests to monitor my kidneys my doctors told me I have lupus nephritis, one of those complications from lupus. They said I would be needing a kidney transplant."
Gomez continues that the complications accelerated to a point where she needed a kidney transplant as soon as possible.
"Maybe I wasn't necessarily really good at knowing what that meant so it actually got to a point where it was life-or-death. Thankfully, one of my best friends gave me her kidney and it was the ultimate gift of life. And I am doing quite well now," Selena confessed.
In an NBC News interview, Gomez revealed that she's better than ever post-transplant.
"As soon as I got the kidney transplant, my arthritis went away, my lupus, there's about a three to five percent chance it will ever come back, my blood pressure is better, my energy, my life has been better," the singer revealed to NBC.
https://www.instagram.com/p/BbvuiNWAYUe
We're happy to see Gomez doing well and supporting the lupus community in the quest to find a cure.