Selena Gomez and Justin Bieber spent Valentine's Day together, and apparently lots of PDA happened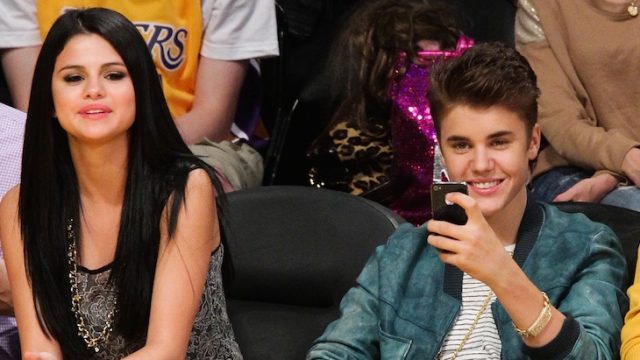 Jelena fans rejoice! We just found out that Selena Gomez and Justin Bieber officially spent Valentine's Day together…and this just feel right.
According to UsMagazine.com, the pair first attended a February 14th church service and then headed over to the Montage Beverly Hills hotel for a low-key and romantic dinner. They were spotted laughing and kissing, and Gomez was seen stroking Bieber's face. Basically, they were all about the love.
The pair have remained relatively quiet about their romance — which they rekindled in November 2017. However, sources close to the couple told Us Weekly that they've been keeping things relaxed but super open and honest this time around. The pair even attend yoga and Pilates classes together in order to feel centered and balanced.
This has been a crazy eventful year for Gomez. Not only did she drop new music in 2017, but she received a kidney transplant that same summer (and seems to have remained Lupus-free since). She also reportedly spent several weeks in January in treatment for anxiety and depression.
Bieber, meanwhile, has also been taking time out for himself after his Purpose World Tour was cut short for health-related reasons. "I've been on tour for two years," he told TMZ at the time. "I'm just resting and getting some relaxation, riding some bikes."
We're glad that both stars seem to be in a healthy, stable place now, and even more glad to see them spend such a sweet, relaxing night together. You can see photos from their romantic evening here.