Selena Gomez and Justin Bieber got breakfast together, proving exes *can* be friends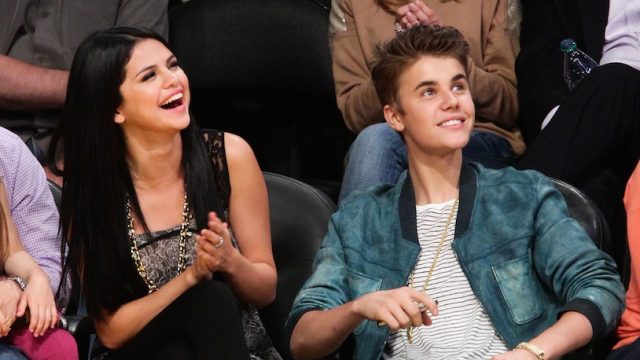 There's nothing we love more than seeing celebrity exes on good terms, so we were thrilled to see Selena Gomez and Justin Bieber getting coffee together this weekend, officially proving that it's possible to remain friends with your ex — at least with some time and healing.
Yesterday, TMZ reported that Selena and Justin spent the day getting breakfast in West Hollywood before going to church together. And that evening, Justin came by Selena's house with a few other friends.
Of course, Selena is dating The Weeknd, so Jelena shippers shouldn't assume anything ~romantic~ about these two hanging out. It seems a lot more like two people with history staying friendly and supportive.
People.com reported via an anonymous source that though they'd lost touch over the years, Justin was "very worried after learning about her kidney transplant," which she received over the summer, but he is "so relieved that she is doing well."
It's seriously so sweet to see these two as friends, and we love that Justin is supporting Selena during her recovery. In a recent interview with Today, Selena said that since receiving her transplant, her health has improved dramatically. She noted that her arthritis is gone, her blood pressure is lower, and she has much more energy. She also said that her Lupus only has a three to five percent chance of returning.
We're wishing Selena the absolute best as she continues the recovery process, and we're so glad she has so much support from friends and loved ones…including certain ex-boyfriends.