A smiling Selena Gomez reps Coach on Instagram as rumors swirl around The Weeknd's latest EP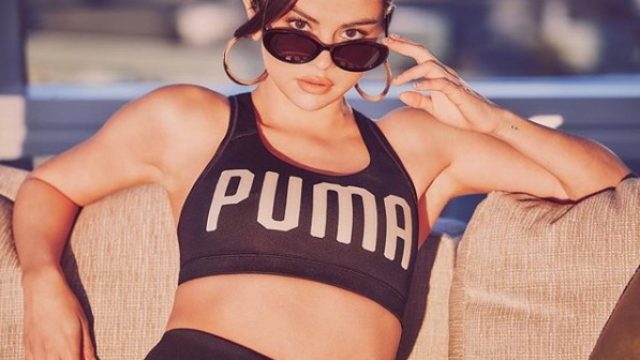 Selena Gomez is reportedly single again, but she's not letting that dull her sparkle. In fact, the singer, actress, and producer just took to Instagram to share some adorable photos related to her ongoing collaboration with Coach. And honestly, the timing couldn't have been more perfect: The new photos have arrived in the middle of rampant speculation that ex-boyfriend The Weeknd's surprise EP is all about his breakup with Gomez.
What better way to shrug off gossip about a former relationship? Posting a few pics in which you're sporting a bright and carefree smile is one genius idea. (Hey, we've all done it. Selena Gomez just has a few more followers than the rest of us.)
Gomez's partnership with Coach kicked off in 2017, so it's only natural her latest Instagram shots show her canoodling with Coach's Parker bag. (The design house probably realizes her 135 million followers are likely to be more effective than any ad campaign.) And though it's pretty unlikely Gomez shared the snaps to purposely divert attention from The Weeknd's apparent digs at their relationship, we're hoping they are proof that she's not bothered by all the gossip.
Seriously, just look at that gorgeous smile. We especially love whatever filter she added to the image, which gave it a cool vintage feel.
So, even as fans gossip over whether The Weeknd's My Dear Melancholy implies he was willing to donate a kidney to his former lady love before she broke his heart, Selena Gomez is just over here, living her best life.
We're seriously elated for her, and we've long marveled at her bravery in being so open and honest about her mental health struggles. If anyone deserves genuine peace and happiness, it's Selena Gomez.
Keep doing you, Selena. We're just watching in admiration.