Something is going on with Selena Gomez's Instagram, and we have some questions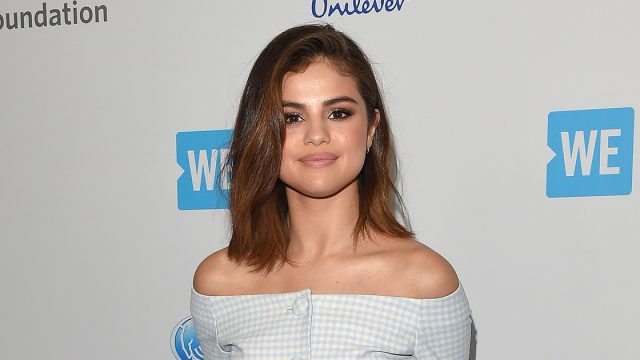 Guys, something is going on over on Selena Gomez's Instagram account, and we have some serious questions.
Only last week, Selena Gomez confirmed the news that her hit Netflix show, 13 Reasons Why, which she executive produces alongside her mother, was coming back for a second season.
The star, who released her last album, Revival, back in 2015, has allegedly been hard at work on new music, and has dropped a few new tracks recently, most notably the Kygo-assisted "It Ain't Me," a cover of Yazoo's "Only You," and a piano version of her single "Kill Em With Kindness," both of which appeared in 13 Reasons Why.
https://www.youtube.com/watch?v=SsYSm5h6FAM?feature=oembed
Well, yesterday Selena Gomez shared three pictures on Instagram, and we think it could mean new music is on the way.
The star recently gave her website a small makeover, and set up a new mailing list sign-up announcing that something was "coming soon." Following that, the singer, who boasts over 120 million followers on Insta, shared three new pictures on the photo-sharing app. The pictures feature the words "BAD LIAR" written in different shades of lipstick on a mirror.
Okay, we have some questions about what's going on here…
Could Selena have just been eliminated from the latest season of RuPaul's Drag Race, and this is her exit message? Unlikely, we think.
Could the message be connected to Season 2 of 13 Reasons Why? Well, this *could* be a possibility, but given that the show hasn't been written yet, and has only just been recommissioned, we find it doubtful that SelGo is already sharing teasers.
Could it be a sign that Selena Gomez's new single is called "Bad Liar"? Now, we think that this is the most likely of the three. Earlier this week, a snippet of a new song that sounded like it featured Selena leaked online. While that track might not be what could become "Bad Liar," we do know that there's a countdown clock on the singer's website to next Thursday, the day before New Music Friday.
What's more, songwriter and One Republic frontman Ryan Tedder recently revealed that he had been working on new material with the singer, and Selena's label boss, John Janick, has also teased to Hits Daily Double that her new music was "next-level" and "blows away what she did before." 
Indeed, fans on Twitter seem to have gotten their hands on the rumored credits to the track, and they feature the singer's regular collaborators Justin Tranter and Julia Michaels. false false
Hopefully, given that there's a countdown clock and all, we won't have to wait too long to find out what Selena is up to. A new song next week would be nice though, Selena!