Selena Gomez and her little sister twinned at the Frozen 2 premiere
The November 8th Frozen 2 premiere at Hollywood's Dolby Theater was certainly a star-studded affair. The film's core cast of Idina Menzel (who voices Elsa), Kristen Bell (Anna), Josh Gad (Olaf), and Jonathan Groff (Kristoff) all showed up in glamorous fashion fit for Arendelle royalty. But Hollywood royalty was also present at the event. Selena Gomez and her little sister Gracie Teefey also walked the red carpet, and the pair looked like queens in matching Marc Jacobs ensembles.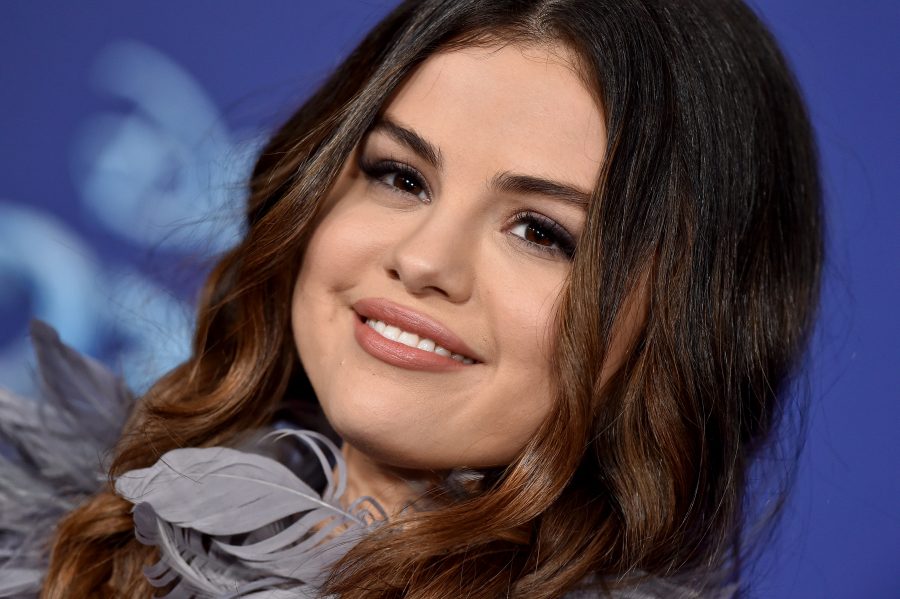 "Hope I'm officially the best big sissy ever now.. she was LIVING her best life!!" Gomez captioned an Instagram post showing off photos from the red carpet. "Frozen 2 was amazing!!!"
She and her 6-year-old sister wore matching floral-print dresses and feathered, sequined cloaks. They both look as though they're prepared to break out in song while shooting ice from their fingertips.
Real-life Elsa and Anna have arrived, people.
Not only are we envious of Gomez and Teefey's Arendelle-inspired fashion, but we're also so jealous that the sisters got to see Frozen 2. So little is known about the plot of the sequel to the hit Disney animated film Frozen that we are chomping at the bit to see what exactly goes down.
While directors Jennifer Lee and Chris Buck are keeping the plot of Frozen 2 tightly under wraps, we do know that the film will dive deeper into Elsa and Anna's sisterly relationship as the pair supposedly embark on a mysterious adventure to find out where Elsa's powers come from.
Based on the (amazing) trailer footage, we wonder if this story is less about Elsa controlling her powers as she tried to do in Frozen, and more about her exploring the limits of her abilities.
We'll get all the answers on November 22nd, when Frozen 2 storms into theaters and hearts everywhere. In the meantime, we're going to do a bit of research on where we can get dupes of Gomez and Teefey's capes so we can wear our own to the movie theater.