Selena Gomez's first Instagram in a LONG time shows her wearing a $38 dollar bodysuit and we want it
After almost 8 weeks of being absent on all social media platforms, the "Kill 'em With Kindness" star appeared at the Texas Roadhouse in Alcoa, Tennessee for a Saturday afternoon meal.
The stylish star known for her covetable looks kept it low key with a New York Yankees fitted baseball cap and a black long sleeve cutout bodysuit from American Apparel, says Teen Vogue.
This long sleeve bodysuit is SO versatile. For day time you can make it work or school appropriate with a blazer and heeled ankle booties. Then, at night, whether you're going to happy hour or a local college dive bar, you can show off the key hole in the back of the bodysuit and throw on a layered necklace or dainty rings. Obviously we will be stealing this look because it is so affordable!
https://www.instagram.com/p/BLYCxiChsYS
You can grab a similar leotard at H&M for $9.99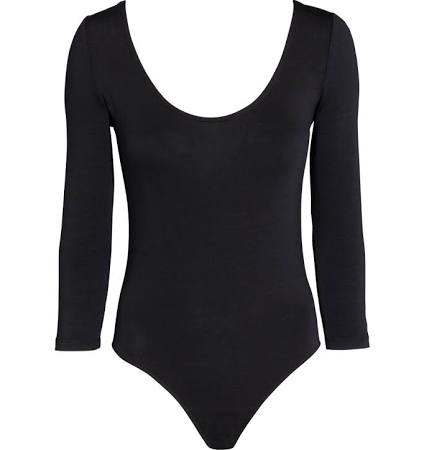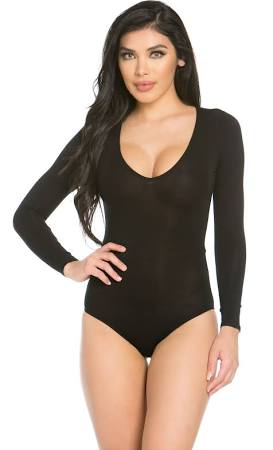 You can even hit up a discount dance supply store, like this one, which sells black leotards for $18.15.
Back in August, the star decided to take some time off after her worldwide Revival tour in order to focus on her health and the side effects she was experiencing from her Lupus diagnosis.
"I want to be proactive and focus on maintaining my health and happiness and have decided that the best way forward is to take some time off. Thank you to all my fans for your support. You know how special you are to me, but I need to face this head on to ensure I am doing everything possible to be my best. I know I am not alone by sharing this, I hope others will be encouraged to address their own issues," the singer said.
As a daughter of a mother who suffers from Lupus and Sjogrens disease I know what it is like to witness someone you love go through this silent disease. As a huge fan of Selena's work — whether it's killing it in fashion or music — I'm glad she is taking the time she needs to rest and build her system back up to a healthy level. Girl we are all rooting for you and we know you will be back and better than ever!