Selena Gomez may have just dropped her sexiest song yet, and people can't handle it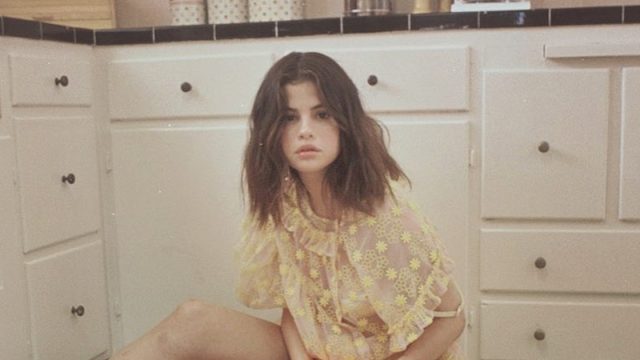 After relentlessly teasing the song, Selena Gomez has finally released "Fetish," and it might just be her sexiest song yet.
We first got a teaser of the track at the end of the singer's "Bad Liar" video, and since then she's been teasing it on social media via many pictures and clips on Instagram (well, she is the most followed person on the platform).
Fans were left questioning why she was standing in front of a burnt out car, why she was holding a brown grocery bag, and why, in one picture, she was curled up on the floor next to a broken glass.
Well, finally after all that teasing, Selena Gomez has now released "Fetish," and it's one sultry affair.
While we still don't know exactly what all her cryptic photos mean, we do know that this song is a certified bop.
Featuring Gucci Mane, the video shows Selena attempting to resist the affections of an admirer, who is just a little bit obsessed with her. What's more, she totally gets why.
"You got a fetish for my love/ I push you out and you come right back/ Don't see a point in blaming you/If I were you, I'd do me too," she sings on the chorus.
Listen to "Fetish" below.
https://www.youtube.com/watch?v=R38q_C4NApE?feature=oembed
We love how confident Selena sounds, and how tongue-in-cheek cocky the lyrics are.
Of course, the singer's dedicated fans, her Selenators, completely lost all chill after the track premiered.
https://twitter.com/udfredirect/status/885335309797535744
false false false
https://twitter.com/udfredirect/status/885353517241823233
false
false
false false
Meanwhile, SelGo promoted the music video on Instagram with two rather beautiful, rain-filled shots.
Both "Bad Liar" and "Fetish" are likely part of Selena Gomez's upcoming new album, which is expected to be released later this year. If you need us, we'll have "Fetish" on repeat for the rest of the day.