Never forget that Selena Gomez and Demi Lovato started out on "Barney & Friends" and it was awesome
We all know that before they were the divas they are today, Selena Gomez and Demi Lovato were stars on Disney Channel shows. But what we didn't know was that they were performing long before that, including as some of the adorable kids hanging out with everyone's fave purple dinosaur on Barney & Friends in 2002.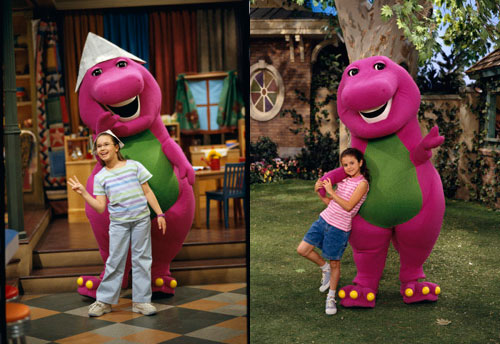 That's right. Before Selena and Demi were slaying like this:
Or this:
They were rocking some sweet moves, Barney-style.
Selena shows off her skillz early in the episode.
Super smart and gorgeous, even from an early age!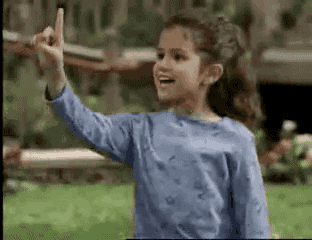 Demi gets a trumpet solo.
Demi, who plays Angela, is bummed that she isn't good at the trumpet yet, but by the end of the episode, she's gotten much better.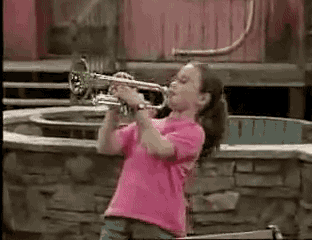 We can totally see them starting to bond over their love of music.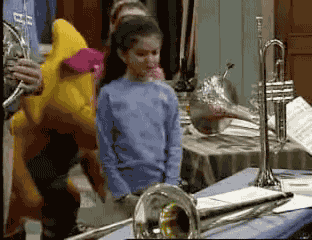 Yep, they made pretty cute kids before they were divas, while they're hanging with Barney and his friends, learning about brass instruments. And we're totally digging how they're spreading the love at the end of the show, with the classic "I love You" song.
https://www.youtube.com/watch?v=gh_SDZO92Ic?feature=oembed
Even though they hang out with giant talking dinosaurs, they were still as shocked as anyone when the stuffed animal transformed — "RUN!"
Check out the full clip of Selena and Demi on Barney & Friends here:
https://www.youtube.com/watch?v=2T6F_qeCXek?feature=oembed