Look at her now! Selena Gomez shook up her hairstyle with curtain bangs
When it comes to quickly switching up her look, Selena Gomez is a pro. During her press tours, the singer is known to rock tons of different looks in one day, changing her entire outfit, makeup, and hairstyles in record time (thanks to her team of expert stylists, no doubt). Yesterday was a prime example of Sel channeling her inner fashion and beauty chameleon, this time mainly with her hairstyle.
Yesterday, January 13th, Gomez made appearances in New York City to promote her new album, Rare, which is all about individuality and self-love. She started the morning with an interview on LIVE Kelly and Ryan, where she stunned in an all-white outfit, black boots, minimal jewelry, and a slicked-back low bun.
Following her polished look on the morning talk show, Selena shook things up by debuting an entirely different hairstyle and vibe, starring none other than curtain bangs. Gomez posted multiple Instagram stories while en route to The Tonight Show with Jimmy Fallon, dancing and singing along to her new bop "Rare," and showing off her new 'do.
With a half-up high pony, flipped ends, and shaggy curtain bangs, Selena channeled retro vibes with her medium-length hairstyle.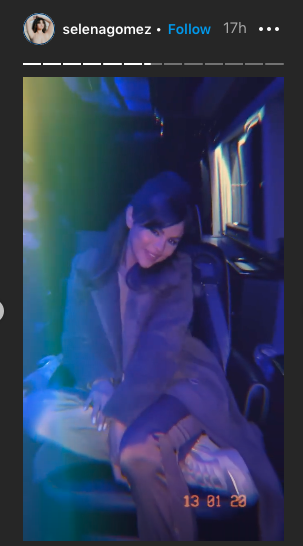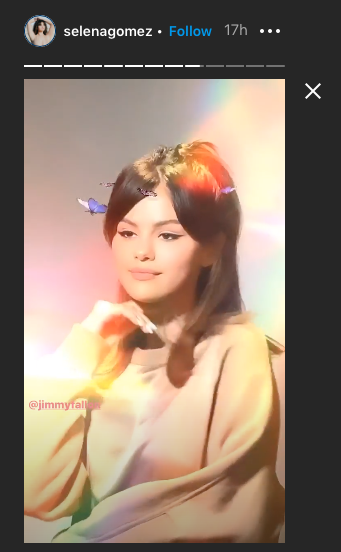 We're loving this new look on Selena, and we especially love how much she's feeling herself (and her new song) in these videos. Watch Selena's interview with Jimmy Fallon below to get the full effect of her curtain bangs.
We're soaking up this look while it lasts because with Selena, we never know when she'll switch it up again.