Selena Gomez shared a body-positive Insta video about her self-love journey — and this is so important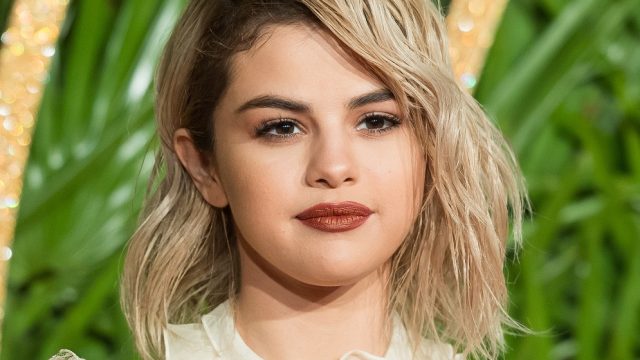 Sometimes, all it takes is a good vacation to get introspective about the things that make you happy. Selena Gomez has been in Australia with her friends and shared a personal video with her fans on Instagram to remind them that real beauty comes from the inside and to live for yourself.
The last year has been big for Gomez. Over the summer, she underwent a kidney transplant (donated by her good friend, actress Francia Raisa) after her kidneys started to fail due to her ongoing struggle with lupus, an autoimmune disorder. Later, she rekindled her relationship with singer Justin Bieber, although the two seemed to be taking things slow. Now rumored to be on a break from Bieber, Gomez is kicking back with a few other friends in Sydney, Australia. On March 19th, she was photographed on a yacht with her transplant scars on full display, reminding us that scars are nothing to be ashamed of.
Gomez continued to remind fans about beauty and self-care in her most recent video. Looking genuinely happy, Gomez paired her vacation highlights with an inspiring caption that'll make you think.
Using a vintage filter and set to the whimsical song "Dreams Tonight" by Alvvays, Gomez's video is mesmerizing.
"The beauty myth- an obsession with physical perfection that traps modern woman in an endless cycle of hopelessness, self consciousness, and self-hatred as she tries to fulfill society's impossible definition of flawless beauty," she said. "I chose to take care of myself because I want to, not to prove anything to anyone. Wind in her sails."
Gomez makes an excellent point. Sometimes we try so hard to fit certain molds or standards of perfection that we end up living deeply unhappy, stressful lives.
Her video is nothing but positive, showing her and her friends being carefree. It's a good reminder that we shouldn't be so hard on ourselves and love the life we have — for ourselves, and no one else.
This is probably the best souvenir Selena Gomez could have brought back for us from her trip.