Selena Gomez is selling her "Bad Liar" music video tank top for only $25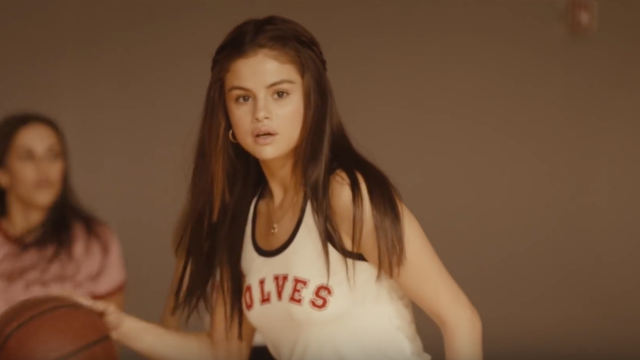 There's something so covetable about vintage '70s tees. Maybe it's because they bring us back to what we *imagine* the era was like: free love, plenty of hair, no cares in the world, and the height of the athletic-apparel-as-fashion trend. Maybe that's also why we're so hooked on Selena Gomez's vintage-esque video for "Bad Liar."
As for summertime, it always gives us flashbacks to summer break — which is why we're so excited that we can snag Selena's "Wolves" tank (which she wore in the music video)…for just $25.
https://www.youtube.com/watch?v=NZKXkD6EgBk?feature=oembed
The tank itself is pretty simple. Cut in a classic '70s shape with a black trim, and the word "WOLVES" plastered along the top, it's the perfect ambiguous sports top for anyone who likes to look athletic without actually working out.
Selena's online shop sells an almost exact version of the shirt she wears in the video, and now we can't stop imagining how we'd style it this summer.
High-waisted shorts and platforms for a casual daytime look, or a leather skirt and lace-up heels for going out, this shirt is our newest non-basic basic tank. And for $25, we don't even feel bad about buying it.
Wolves Varsity Ringer Tank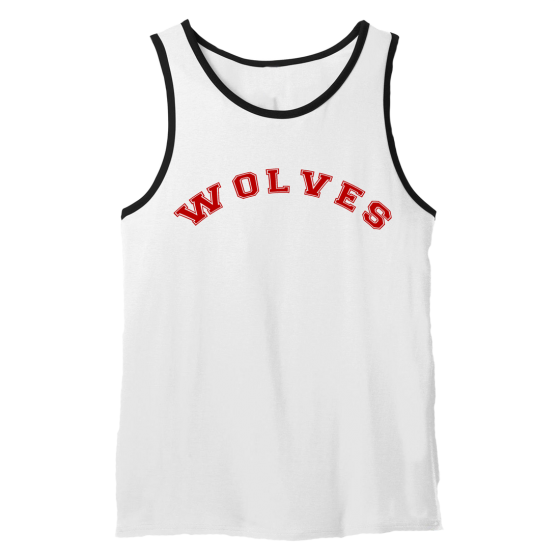 Buy here for $25. 
In case you want the *exact* shirt that Selena Gomez wore in the video, costume designer Keri Perkins actually bought this Forever 21 tee and ironed letters onto it. No matter how you get your hands on this shirt, just make sure it's fast. Supplies won't last forever!