Selena Gomez and Victoria Beckham were fashion twins, and we love their spin on the dress
Selena Gomez and Victoria Beckham are both fashion stars — though we usually think of their styles as being pretty different from each other! It looks like there's been some cosmic style overlap because Selena and Victoria both stepped out in the same dress in recent weeks, and they looked amazing! The dress is part of Victoria Beckham's pre-fall 2017 collection, and it's such a perfectly chic choice for the mid-winter!
This rust and orange dress looks equal parts cozy, sexy, and cool. No wonder both of them wanted to hit the town while wearing it — we want it, too! Their different choices in footwear totally changes the entire ensemble, so they have somehow been able to retail their own unique sense of style while wearing the same piece!
Our sweet Vicky B. was totally jazzed to see Selena wearing her lovely design, don't you love seeing women supporting each other? Those leopard strappy heels are so Selena. She looks fresh, young, and adorable!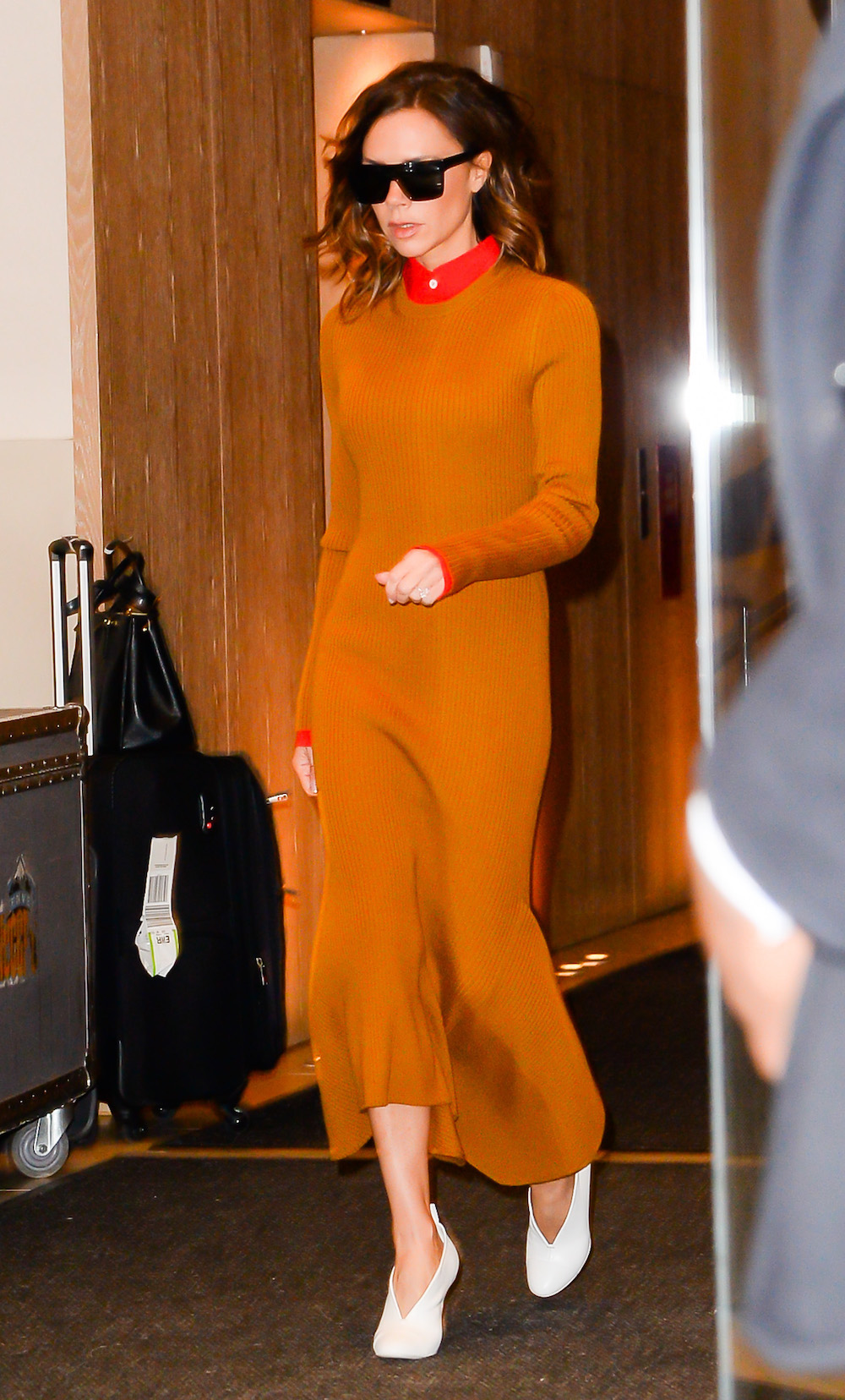 In contrast, Beckham's white booties take the dress in a totally different direction, giving it a more demure, elegant feel. And we love the juxtaposition of the bright white with the earth tones of the dress. It makes the shoes a statement piece!
Now we want to know what we need to do to twin with them because we want this dress for ourselves! Can't you just imagine yourself sitting by a roaring fire with an expensive glass of red wine that you didn't pay for? This look somehow appears classic and timeless just as much as it is perfectly 2017. Now that's the sign of a good dress!
https://www.instagram.com/p/BQRoRtZggye
We're glad Selena likes it just as much as Victoria and the rest of us, because it's a stunner!