Selena Gomez and Francia Raisa will be speaking out about their kidney transplant in a joint interview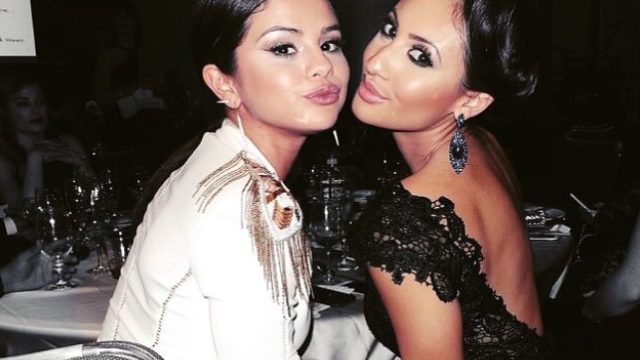 When news first came out about it, we were all in shock. But now, Selena Gomez and kidney donor Francia Raisa will be answered some questions and tell their story about their kidney transplant in a brand new interview set to air on Today this upcoming Monday.
The transplant, which occurred because of complications Gomez was having with lupus, was a brave and selfless act by Raisa. According to Gomez, it was down to life or death — and her friend gave her the most precious gift of all.
"I didn't want to ask a single person in my life," Gomez said in a teaser from the interview. "And she volunteered and did it."
false
Gomez made the official announcement about the kidney transplant in September and explained that it's the reason why she laid low all summer.
false
"There aren't words to describe how I can possibly thank my beautiful friend Francia Raisa," Gomez wrote. "She gave me the ultimate gift and sacrifice by donating her kidney to me. I am incredibly blessed."
Raisa, who television fans may know best from her role in The Secret Life of the American Teenager, met Gomez back in 2008 — and the two immediately hit it off.
https://www.instagram.com/p/5dH5IIpg4I
In fact, they've been posting photos together for years, always referring to each other as "sister."
https://www.instagram.com/p/NZJ4LfJg82
We can imagine that the entire procedure was incredibly emotional — so having the two open up about it might require a box of tissues or two. We're so thankful that they share such a bond, and can't wait to hear the rest of their story.