"Selena Day" is becoming a reality, and we'll be bidi bidi bom bom-ing our way there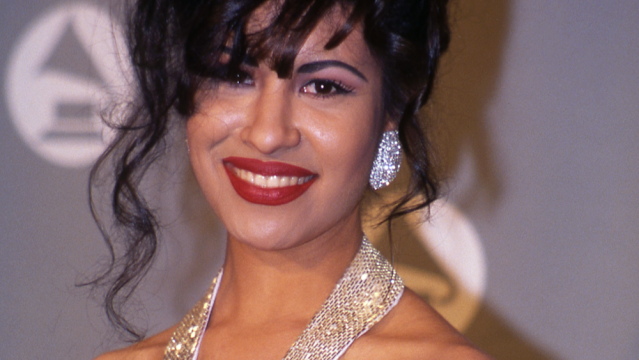 Not to quote Rihanna right off the bat or anything, but you know those people who just shine bright like diamonds? You see them, meet them, or even hear them and feel their light instantly. Our favorite example of this is Selena Quintanilla-Perez, the Queen of Tejano music, who we lost more than twenty years ago.
The Mexican American crossover star has forever been immortalized — thanks to her music, her family, and the legacy she left behind. And now, we're finally able to honor the icon in a big way. Not only is Selena getting her own star on the Hollywood Walk of Fame on November 3rd, but that day will officially be "Selena Day" in Los Angeles.
In an Instagram post, Suzette Quintanilla, Selena's sister, shared more about the event, including her excitement. She said,
"This day is finally becoming a reality and we cannot be happier. We are grateful Selena's life has been an inspiration to so many and we hope it will continue to encourage people to follow their dreams."
If you're a Selena fan, you won't want to miss this.
The event will take place in Hollywood, where Suzette, the Quintanilla family, and the Hollywood Chamber President/CEO and Walk of Fame emcee, Leron Gubler, will be unveiling Selena's star. Herstory will continue to unfold when Los Angeles Mayor Eric Garcetti, and actress and Texas native Eva Longoria, will commemorate November 3rd as "Selena Day" in LA. false
The festivities will be happening on Friday, November 3rd, at 6:30 p.m., in front of the Capitol Records building at 1750 Vine Street in Hollywood, California. So grab your favorite busticaca or jumpsuit, and head to Hollywood.
We're sure that Selena will be there in spirit.