13 seemingly random things that will make your apartment more homey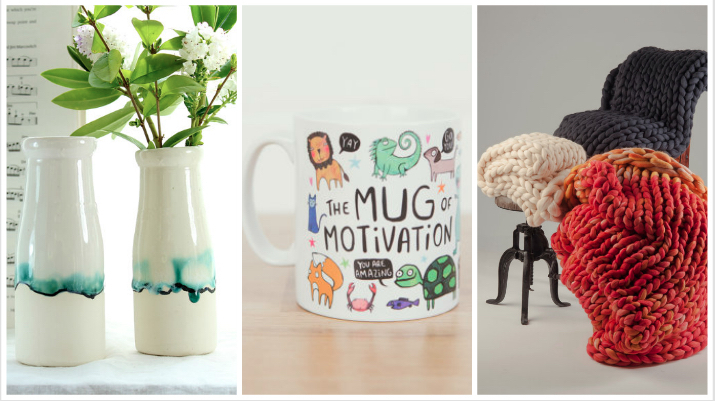 It's been almost a week since I moved into my first apartment and – though it's been a distinctly short amount of time – I've learned a lot about transforming a space. After all, no one wants to live in a house that doesn't feel like a home, ya know?
Since signing the lease, my roommate and I have worked to infuse both our personalities into our residence. We've bought the essentials, of course, but we've also taken the time to buy a few non-essentials that have made an astronomical difference. So if you're in the process of moving OR if you want to re-design your existing location, then this is the decor list for you!
1. Candles that remind you of a past home.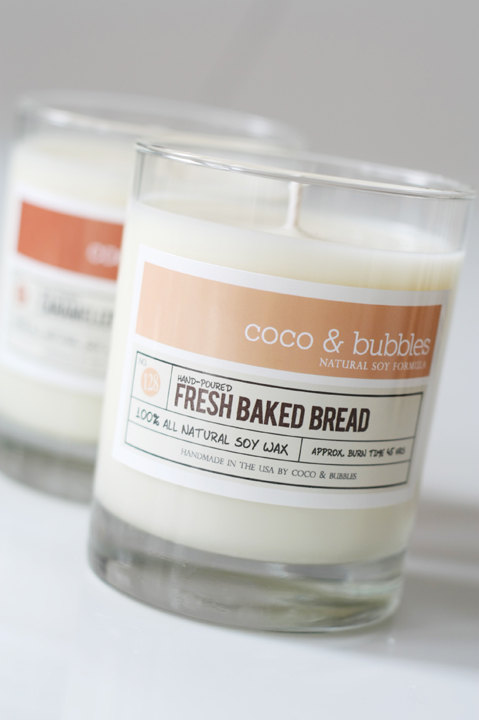 Above: $18.50 CocoandBubbles Fresh Baked Bread Natural Soy Candle
What better way to make a new house a home than by infusing it with the scent of a place you previously lived in and loved? For us, the smell of fresh-baked bread automatically reminds us of all the baked goods that have comforted us in our homes of the past.
2. Plants that make you smile (and look as though they'll remain alive).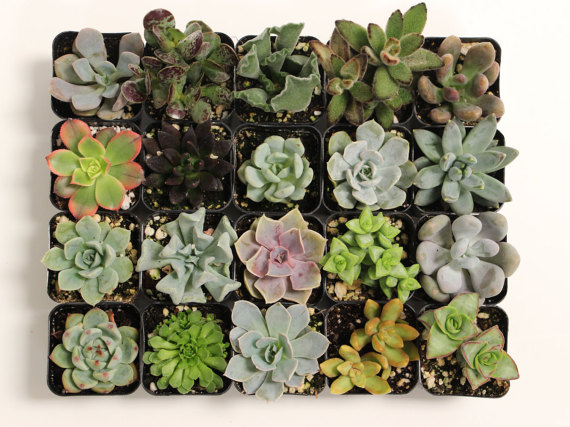 Above: $24.99 ShopSucculents 20 Beautiful and Unique Succulents
Plants (literally) add life to your home, making you feel like the luckiest plant parent on this planet. Plus, if you live by yourself, your plant's liveliness can make you feel less alone and more comfortable in your nature-loving space.
3. Rugs that tell a story (or at least catch your eye).
Above: $57.03 Skandihome Pink Mix Swedish Rag Rug
Leaving your floors plain is totally cool, but doesn't it remind you of how your place looked when you first moved in? Putting down a rug is essentially like an astronaut putting down a flag on the moon. It says, "This here is mine and I have a trendy rug to prove it." Plus, the above item is super affordable (especially considering that rugs tend to cost major $$$).
4. A doormat that says, "You're welcome to enter MY home."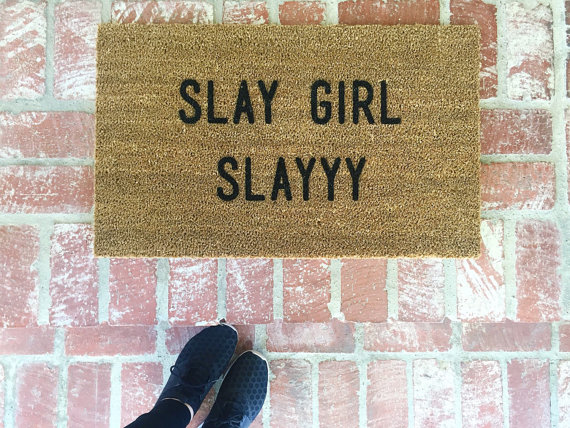 Above: $38 ShopJosieB "Slay girl slayyy" Outdoor Mat
Want your guests to know your vibe before they even enter your place? A doormat such as the one above will unquestionably, without-a-single-doubt do the trick.
5. Well-loved ceramics to hold things and keep your space clutter-free.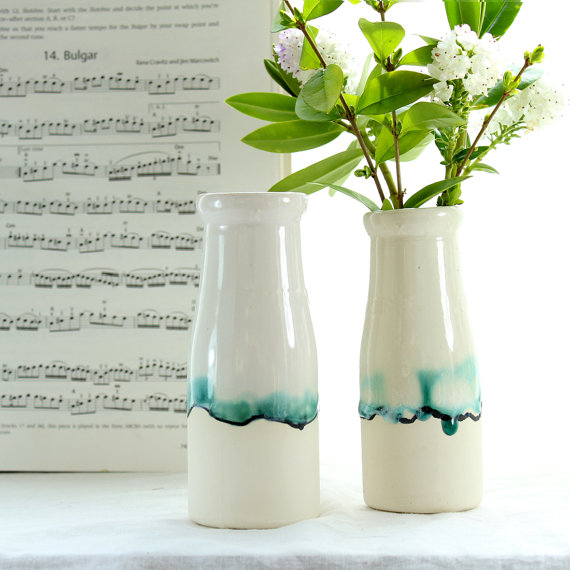 Above: $32.17 HelenRebeccaCeramics Milk Bottle Ceramic Vase
Handmade ceramics are actually the definition of well-loved. I mean, do you know how hard it can be to make a work of ceramic art? With this in mind, placing such a piece in your home will make it look as though you put a ton of work into making your home a happy one.
6. Trinkets that symbolize positive memories.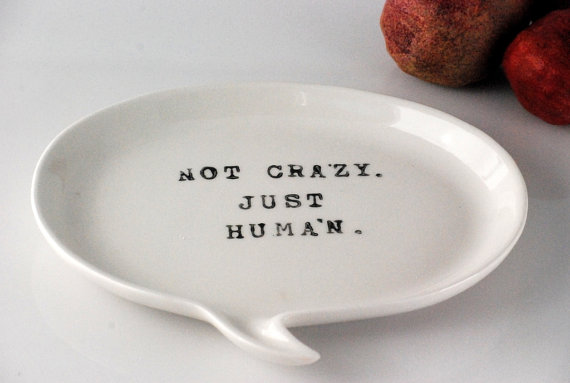 Above: $24 2ndstop Ceramic Catch-All Dish
We all have those random, seemingly simple objects that hold a memory or two. To inject your home with love and memories and a bit of your personality, you can place these mementos here and there. Then, whenever you look at them, you'll be reminded of a celebratory time in your life.
7. Works of art that combine the past and present.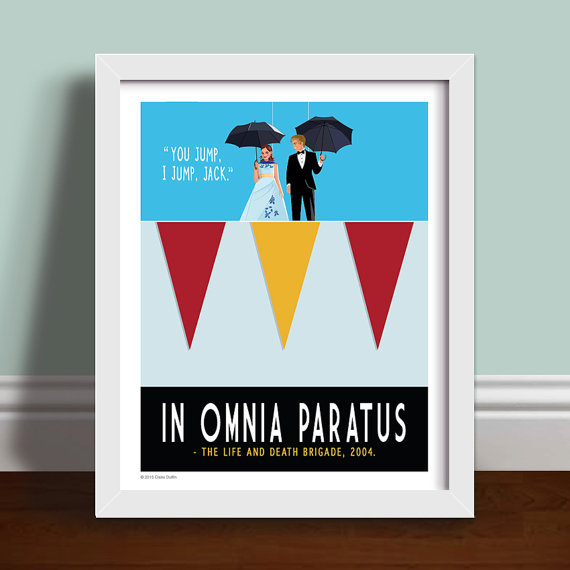 Above: $22+ OperationPumpkin In Omnia Paratus Poster
Art can help to set the tone of your home, keeping you as relaxed or as happy as you aim to feel in your residence. That's why we, personally, think it's super important to take art from your last home and mix it in with fresh art in your new home (especially if it's Gilmore Girls related). Build a bridge between the past and the present – while still making room for new creative memories.
8. Cooking utensils that will actually make you want to cook.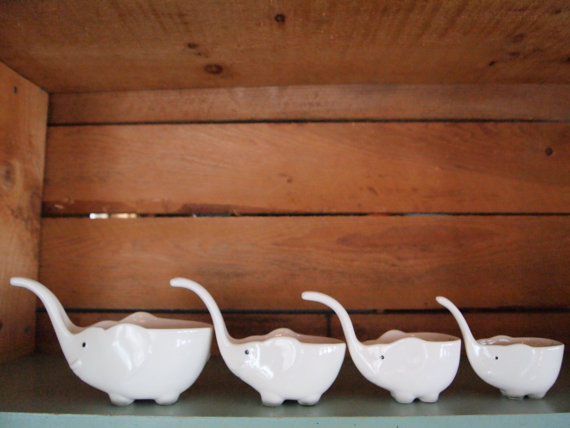 Above: $60 IslandAnnex Vintage Elephant Measuring Cup Family
Let's be real: having super cute utensils adds to the fun of cooking. In fact, we would definitely cook more if our measuring cups looked like smiling elephants.
9. Food/Drink items you'll want to keep on the counter.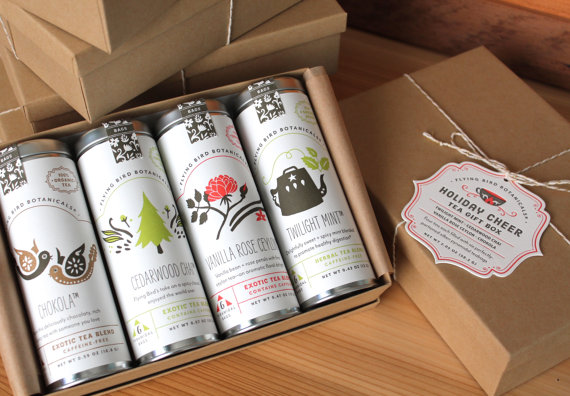 Above: $38 Flyingbirdbotanicals Holiday Cheer Tea Gift Box
Alright, these tea containers belong on our counters and in our hearts. Firstly, they sound delicious. Secondly, they will double as kitchen decor with their unique design and pops of color.
10. Mugs that let people know your home has personality.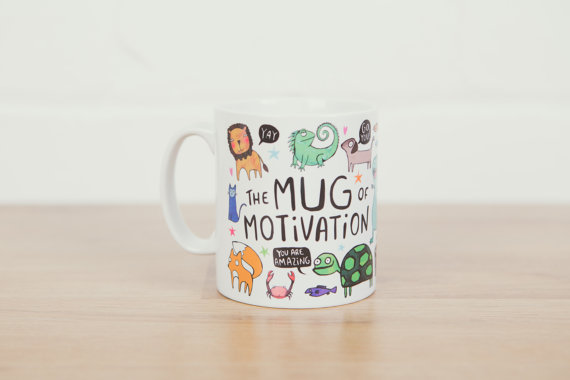 Above: $10.97 KatieAbeyDesign The Mug of Motivation
If you want to collect memories, why not collect mugs? You can purchase mugs from all the places you visit or simply throw down some cash for any mug that makes you smile. Either way, you'll end up with an awesome mug collection that keeps your home looking unique.
11. Plenty of pillows and throws.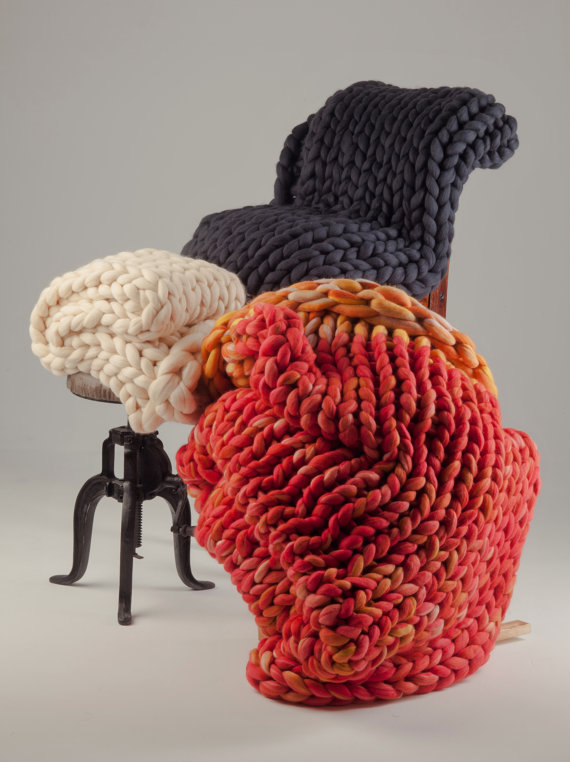 Above: $78.40+ CosenzaStore Premium 18 Microns Merino Wool Blanket
Whether they're on your bed, your couch, your dining room chairs, or even on your floor, pillows and blankets can instantly make your home feel super comfy and cozy. Plus, they will definitely promote a peaceful environment that's conducive to sleep.
12. Lights that will illuminate your living quarters and your life.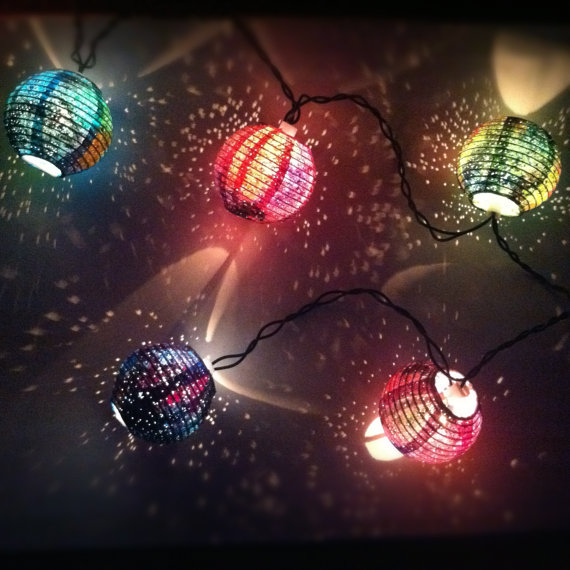 Above: $59.99 OwnTheSkyART Galaxy Light Paper Lanterns
There's something very soothing about the right kind of light. As the sun sets and the lights go down, unique light sources can add a dreamy hue to your apartment. Just look at the above paper lanterns! Lights such as those can easily imbue your home with the cosmic illumination of the galaxy – and is there anything more stellar than that?
13. Wallpaper that takes your home decor skills to the next level.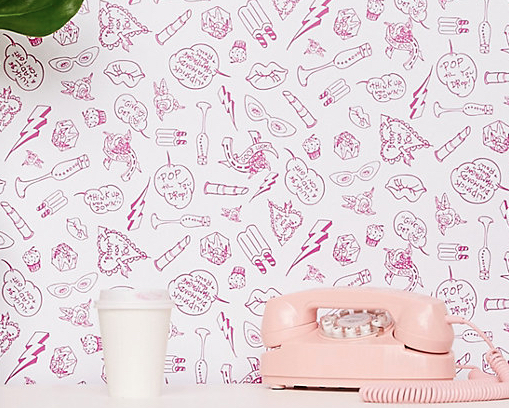 Above: $55 Betsey Johnson Pink Bubble Removable Wallpaper
Removable wallpaper is the best of so many worlds. It won't ruin your walls, it suffices as wall art, and it gives your home charisma. I mean, just think of all the possibilities! There is so much you can do with wallpaper as you DIY your way to a comfy, lived-in, loved home.
Bonus: Your killer home decor skills can easily promote an equally killer life.