9 things all people who color their hair should know about shampoo
Can we just say: The science of hair color is amazing. We love its transformative power. But everyone who experiences the magic of hair dye knows that there's a certain anxiety that comes with it — how to keep up the look, how to extend it, and how to not eff it up completely.
We talked with Christine Silverman, colorist at Beverly Hills' Ramirez Tran salon about an entire area of post-coloring that you might not give a lot of thought to — shampooing after you've left the salon. Here, Christine's essential tips:
1. Post-salon, DON'T SHAMPOO!
After getting your color done, your should always wait a couple of days to shampoo your hair, especially if you are doing brighter colors like reds, coppers, or creative vivid color. This allows your hair time to settle in and oxidize without stripping out any of the fresh color. If you are a daily shampooer, you can get through the process by using dry shampoo.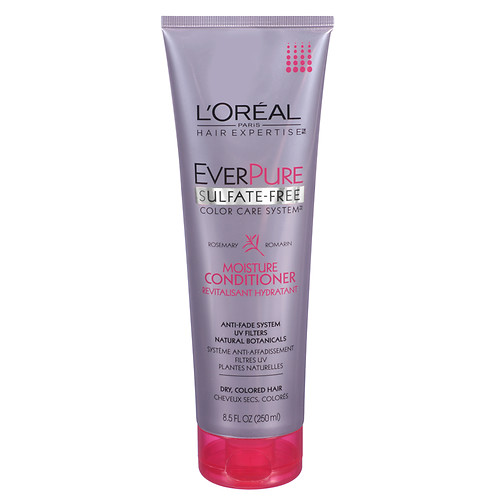 2. Use a sulfate-free shampoo.
Non-sulfate shampoos extend the life of your hair color because they do not contain harsher detergents. They are gentler on the hair and will not strip it of the color. Occasionally these type of shampoos do not foam as much as the harsher, sulfate-based shampoos, but never fear — they are doing their job and cleaning your hair as they should.
3. This may be obvious, but try not to wash your hair every day.
You've probably heard this one before. But there's a good reason why you shouldn't poo all the time. Daily washing strips the hair of its natural oils, causing your scalp to work harder and produce more nourishing oils, which becomes a vicious cycle. When you cut back on shampooing and do a thorough job when you DO shampoo, your scalp will normalize and your hair color will last longer because you are not cleansing it constantly.
4. You actually SHOULD shampoo twice if you color your hair.
For some reason, there's been a running rumor that shampooing twice washes out your color faster. But actually, doing a repeat will help your color look more vibrant by removing dirt and oils, which can darken your mane. The first wash tends to mix up all the dirt; the second shampooing really removes them.
5. Don't forget the back of your head — really.
When shampooing, make sure you work the suds into the back of your head, below and including the crown, so you can wash out dirt and oil, helping you brighten up that chunk of hair you see when you've got a bun or ponytail.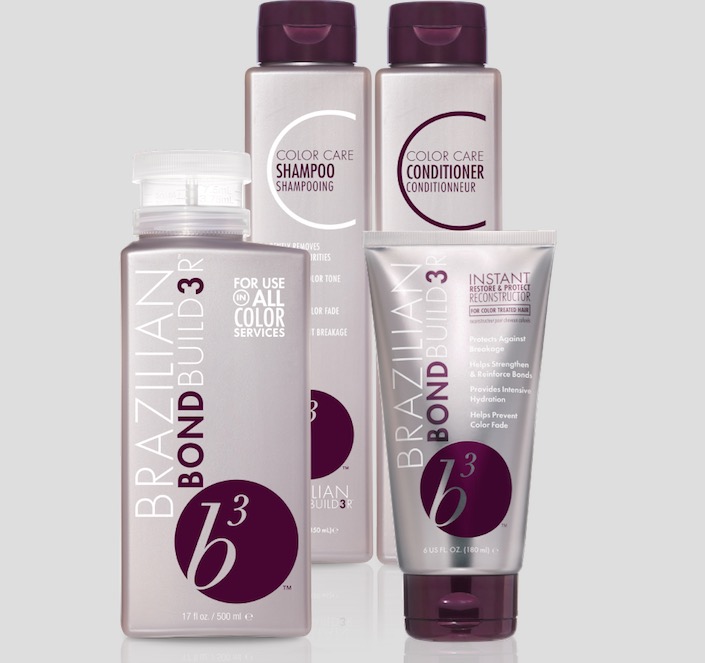 6.Check out Brazilian Bond Builder shampoo and conditioner.
They are an effective sulfate-free cleansing and conditioning system that gently removes impurities while replenishing and protecting color treated hair. The Color Care at-home line helps prevent color fade and washout as hair is cleansed on a regular basis for longer lasting vibrancy and improved pigment retention between color appointments. Sounds technical and fancy, but it works!
7. By all means, use dry shampoo.
For blondes, it can, in some cases, help hide roots, and it absorbs excess oil near the scalp. There are also other dry shampoos (example: Bumble and Bumble) that contain pigment for darker hair colors so you don't get the powdery look some products can create. This has dual functionality: It can hide gray hair regrowth if you want to extend your time in between base color application.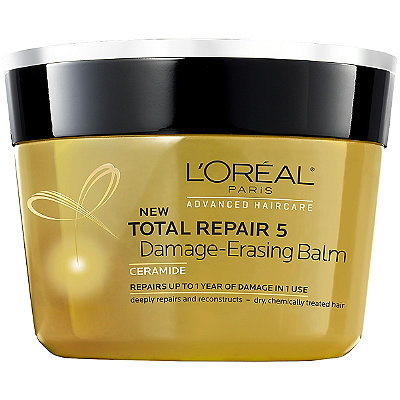 8. Do a mask once a week.
This is very important, especially for blondes. A mask nourishes and strengthens the hair. If it has been through harsher chemical processes it can be more dry and brittle than virgin hair and it needs a little "recharge" periodically. Ones to try: The Brazilian Bond Builder (B3) mask or for tighter budgets, check out L'Oréal Total Repair 5 Damage Erasing Balm (in a yellow tub at the drugstore).
9. Avoid hot water in the shower.
Try not to use very hot water when you shampoo and rinse, and better yet, do a cold rinse after your conditioner. This will help seal the cuticle and keep your color bright and fresh.