Why it matters that the SEC says Amazon needs to let shareholders vote on gender pay equality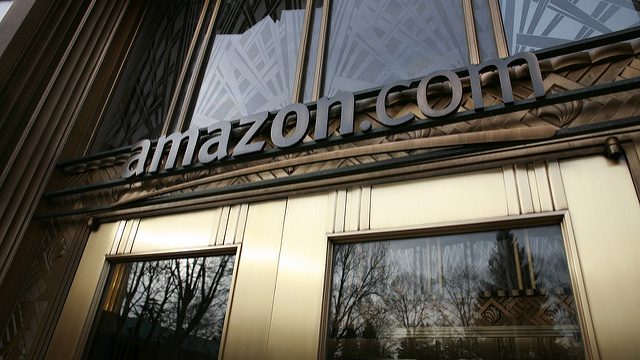 As gender discrimination reaches a boiling point in the tech industry, there are hints that a much-needed wake-up call on pay equality is finally being heard.
Following several high-profile controversies in Silicon Valley–including sexist attacks that led to the resignation of former Reddit CEO Ellen Pao and the bevy of reported sexual harassment cases at companies like Tinder–the U.S. Securities and Exchange Commission (SEC) is now stepping in to keep major tech giants like Amazon in check.
The SEC decided this week that Amazon should allow shareholders to vote on a proposal on gender pay equality, effectively thwarting the company's request to withhold the measure from its annual ballot.
According to Reuters, Arjuna Capital, the activist component of the investment firm Baldwin Brothers Inc., submitted a proposal to Amazon and eight other major technology companies, calling for them to disclose transparent figures on the difference in pay among male and female employees by October, along with plans to fix the discrepancy. Of the eight, Amazon was the only company that requested an ex exception from the SEC, claiming the proposal was too "inherently vague or indefinite" to be implemented.
Amazon has remained fairly tight-lipped on the issue, aside from an emailed statement sent to Reuters asserting a commitment to equality and noting the company's work with groups like Girls Who Code that seek to increase female involvement in the tech industry.
"We're committed to fairly and equitably compensating all our employees, and we review all employee compensation on at least an annual basis to ensure that it meets that bar," Amazon said in the statement.
Natasha Lamb, director of shareholder engagement at Arjuna, told Reuters that beyond overt workplace sexism, the issue goes beyond gender inequality and can actually damage the whole business.
"It's not simply a social justice issue," Lamb said. "It's an issue that affects performance, affects the company's ability to attract and retain top talent."
While progress has been made to close the pay gap between men and women, there is still a significant way to go. The New York Times reported today that women's median annual earnings have stalled at 20 percent below men's, with little upward movement. The Times also used a recent study, co-authored by NYU sociology professor Paula England, to demonstrate that US job pay systematically goes down when women enter a field, thus dispelling the idea that women "choose" to earn less.
With the data stacking up, the SEC's decision is one of many mandates that must be made to make gender pay equality a reality. Let's hope Amazon makes good on the order from the SEC and holds a shareholder vote that could put the nail in the coffin of this issue soon.