I copied Donatella Versace's signature makeup so I can channel her during the "American Crime Story: Versace" finale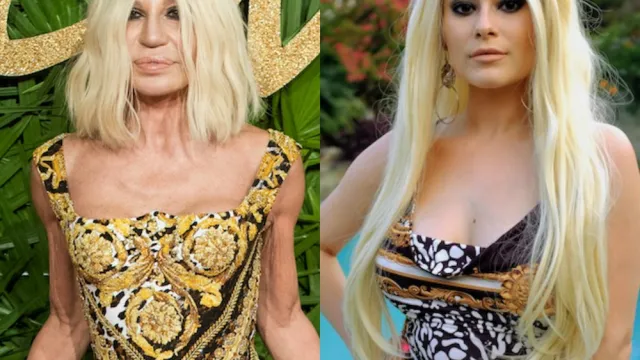 If you've been keeping up with the hit show The Murder of Gianni Versacé: American Crime Story on FX, then this tutorial is for you, darling.
But even if you haven't followed the limited series, there's something magical and glamorous about the world of Versacé. It's a celebrity favorite fashion house (Lady Gaga and J.Lo are huge fans), the clothes are both opulent and gaudy, and it's just one of those brands that has cultivated a cult following.
While the FX show follows Gianni's life leading up to his untimely death in 1997, we can't help but be charmed by the late fashion designer's sister, Donatella. Penélope Cruz, who plays the fashion mogul, not only draws you in with Donatella's sense of effortless style, but she makes her presence known.
Donatella's fashion and signature makeup have stood the test of time, which is why I wanted to recreate her iconic smoky eye and super nude lips. Let's get started on this Donatella makeup tutorial, so you have time to get all dolled up for the show's season finale, which is tonight (March 21st).
Step 1: Prep the face with moisturizer, primer, foundation, concealer, and powder: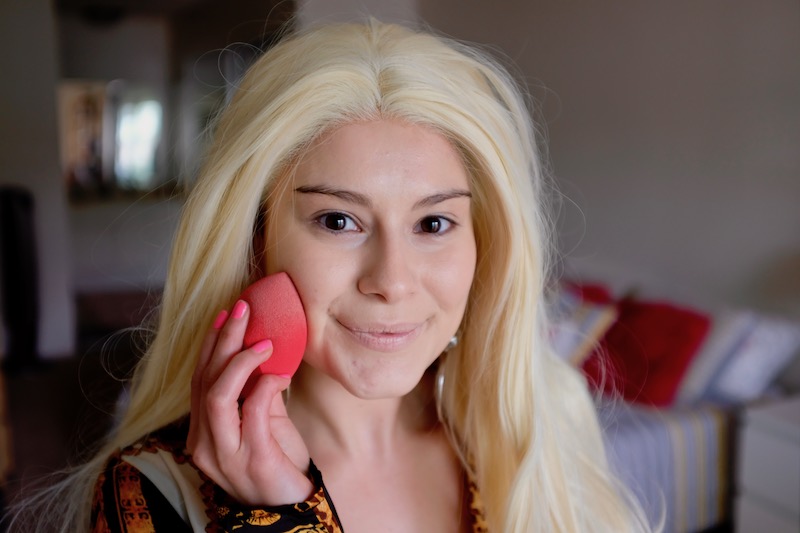 Donatella's face makeup is pretty natural; she tends to play up her eyes (my kind of gal). She still has a nice glow to her skin, so I made sure to mix a few bronzing products into my foundation. But before we jump into that, I moisturized my face with the No B.S. Ultra Hydrating Facial Moisturizer ($35), then I primed with Fresh Beauty's FreshFace Instant Glow Luminizer ($38). For foundation, I used Marc Jacob's Shameless Youthful Look 24 HR Foundation ($46) and mixed L'Oréal's Lumi Glowtion Natural Enhancer ($11.99) and Note Cosmetics' Sun Glow Foundation ($16.99). Combining those three products added a nice bronzy glow to my skin. Hey, Donatella doesn't have time to contour, blend till she bleeds, or use 500 products. She has an empire to run.
https://www.instagram.com/p/Bek4gObFALx
Because I was breaking out badly on my chin (period pimples!), I used Urban Decay's Naked Skin Coverage Concealer ($28) to cover up my blemishes. To set my makeup, I dusted Laura Mercier's Translucent Setting Powder ($38) and I also used Bésame Cosmetics' Vanilla Rose Brightening Powder ($22) to brighten my under-eye area and to cancel out any green or blue tones in my skin.
Step 2: Bust out your black eyeshadow, eyeliner, mascara, and brow products: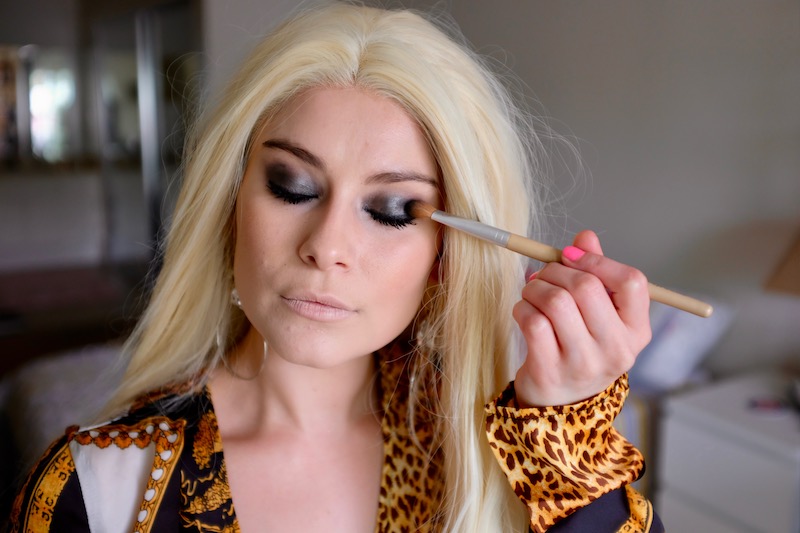 Because Donatella is known for her smoky eyes, I wanted to really make my eyes pop. Smudged black eyeshadow is her thing, so I used the IT Cosmetics Superhero Eye Transforming Palette ($42). I applied the shade Pow and Confidence to my brow bone and the inner corners of my eyes. Before going in with the black shade Superhero, I dusted the deep brown color Daring into my crease. I wanted to give my eyes some dimension (and I wanted to make it look like it was a bit worn in like Donatella's).
https://www.instagram.com/p/BcJmxkjFXDN
To make the black shadow look dark, I smudged out my black Marc Jacobs Highliner Gel Crayon, $25, (I got this as a Sephora sample, heyyyy) on my lash line and I even took it up to my crease. I also made sure to apply the black shadow on my lower lash line, and I smudged that out as well — to give it a lived-in look.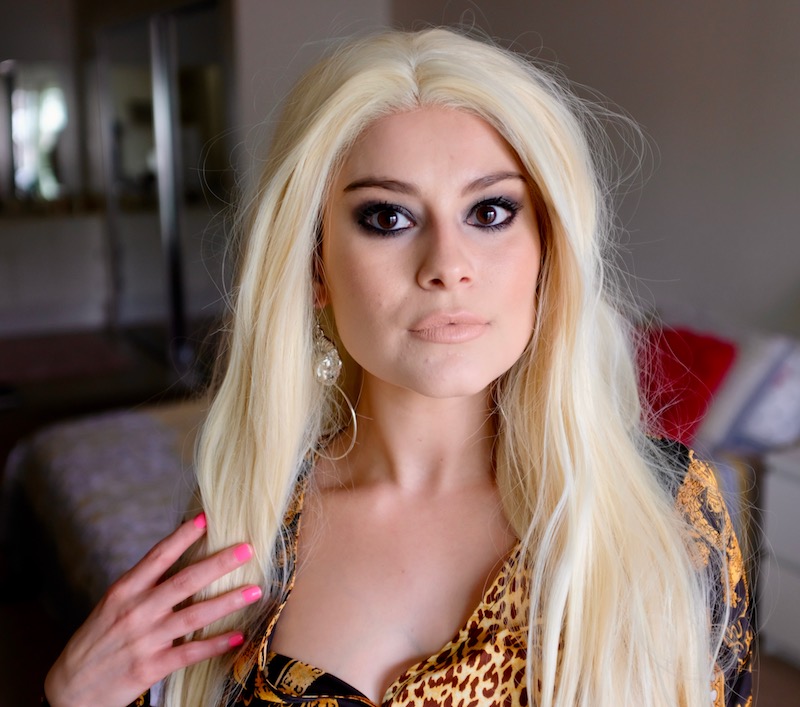 Once I finished applying eyeshadow, I used Essence's Instant Volume Boost Mascara ($4.99) to give my lashes some much-needed volume. I also used Maybelline's Total Temptation Mascara ($7.94) for my second coat to add length. After, I filled in my brows with Benefit's brow pomade, Ka-Brow! Cream Gel Eyebrow ($25).
Step 3: Apply the nudest lipstick that you have: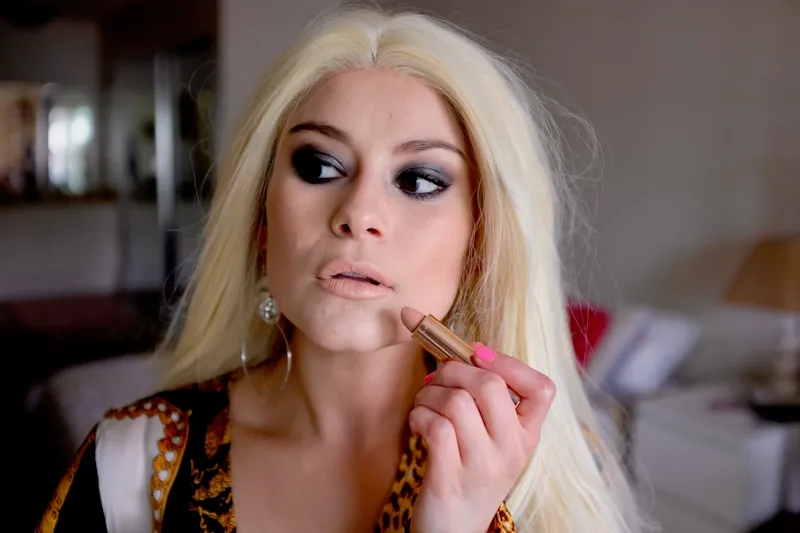 Because Donatella's lips are ultra-nude all the time, I used ColourPop's Lux Lipstick in Boy ($7) to achieve her signature look. To bring some life back to my lips, I did overline them a bit using RMS Beauty's Lip Liner in Daytime Nude ($20).
"It's Versacé, not Versace."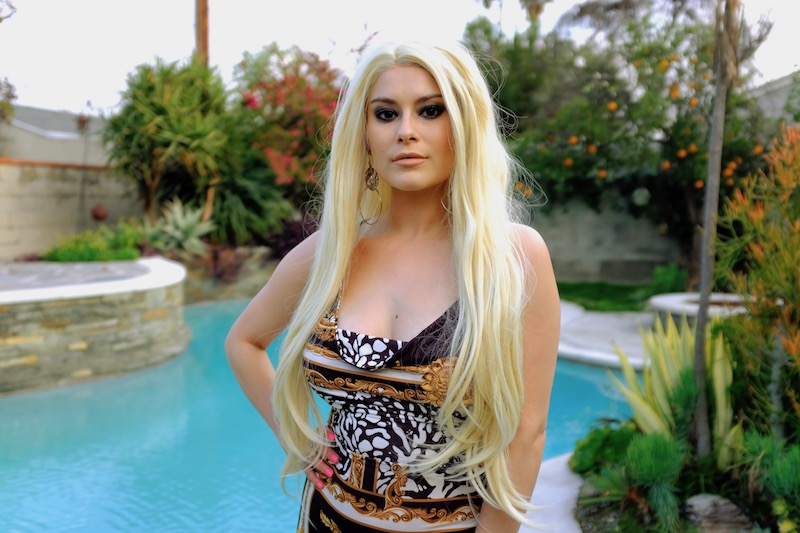 Versace. Versace. Versace.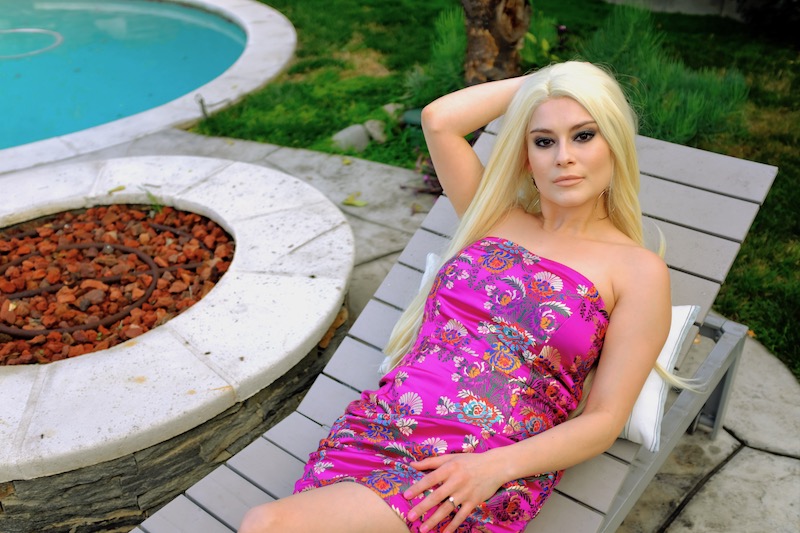 "Fashion is a weapon that you can use when you need it," Donatella Versace.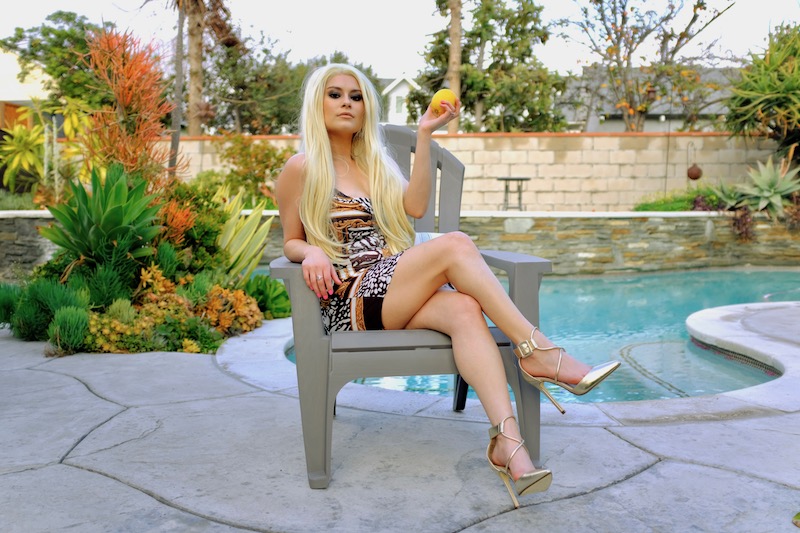 For my clothes, PrettyLittleThing sent me the Animal Scarf Print Satin Dress ($45), the Black Chain Print Strappy Dress ($25), the Hot Pink Satin Dress ($35), and the Silver Lion Hoop Earrings ($12 — sadly these are out of stock). For the heels, ShoeDazzle sent me the Gold Donatella Buckle-Strap Pumps ($62.95), and as for the blond wig, I found it on Amazon for $37.88.
Tune in to FX tonight (March 21st) to see the finale of American Crime Story: Versace.