Let's be honest: Sean Gunn is the real star of "Guardians of the Galaxy" and the whole cast agrees
Forget Star-Lord. Baby Groot, who? The real star of Guardians of the Galaxy is Sean Gunn, and it is about time we gave him his day in the sun to really shine. Thankfully, Guardians of the Galaxy Vol. 2 does just that.
In case you don't know off the top of your head, Gunn actually plays two characters in the film. You'll see him in the flesh as Kraglin, one of Yondu's most trusted Ravagers (and this time, he's got a much bigger role, but #NoSpoilers). What you don't see is that he also pulls double duty as Rocket Raccoon. The cast needs a stand-in for the Bradley Cooper-voiced trash panda, and that's where Gunn steps in.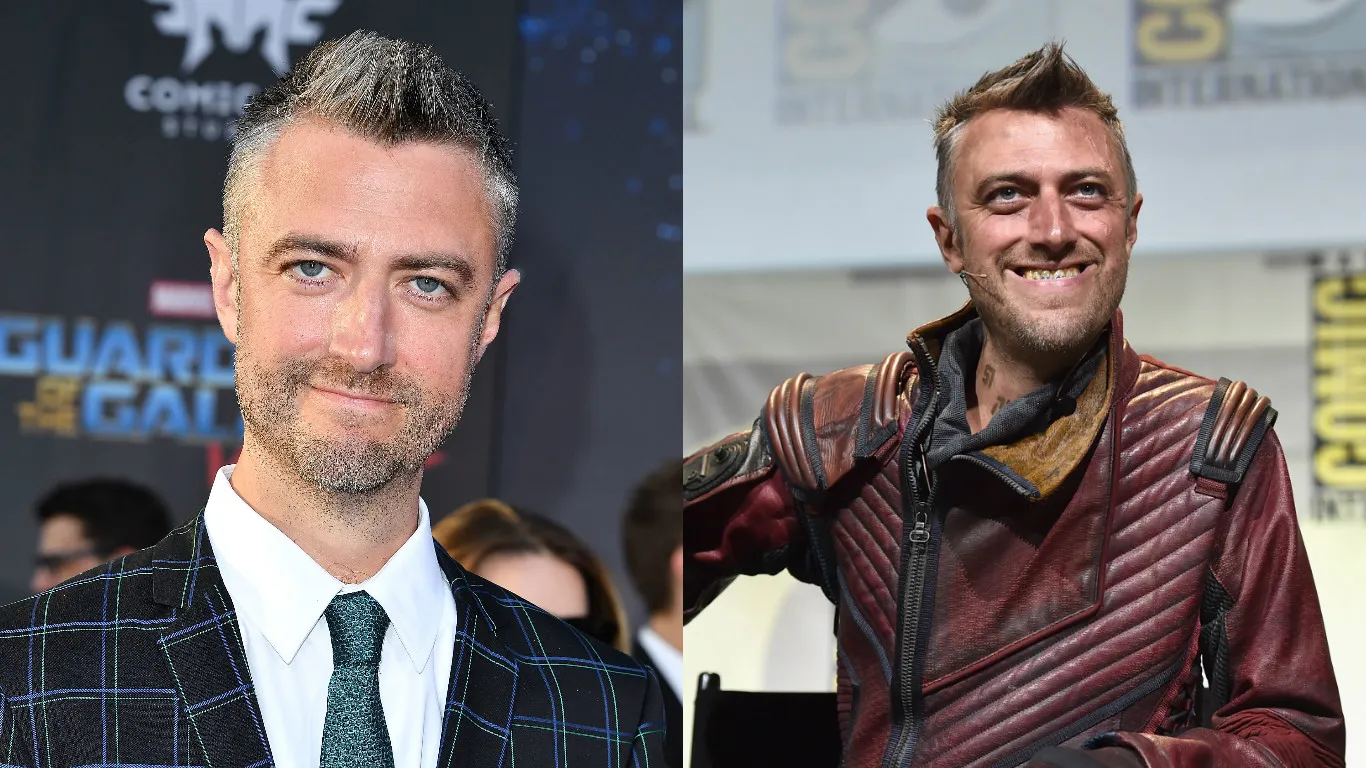 "For actors, [the role is always] the input and the output," Gunn explained to reporters at a Guardians of the Galaxy press event. "The input is the work you put into it and the work you do on set. The output is what you see on the screen. For me, the input is very similar for both characters, but the output is totally different because it takes a whole team of people to make Rocket." "It's interesting in this movie because Rocket and Kraglin have a few scenes together, so juggling the two things were very strange and challenging. But I love it, I love both characters, and I'm grateful to be a part of it."
Now ask Gunn's co-stars, and they are actually the MOST thankful to have him around. They can do nothing but sing his praise, and Gamora herself, Zoe Saldana, couldn't help but interject just how important Gunn is to the movie.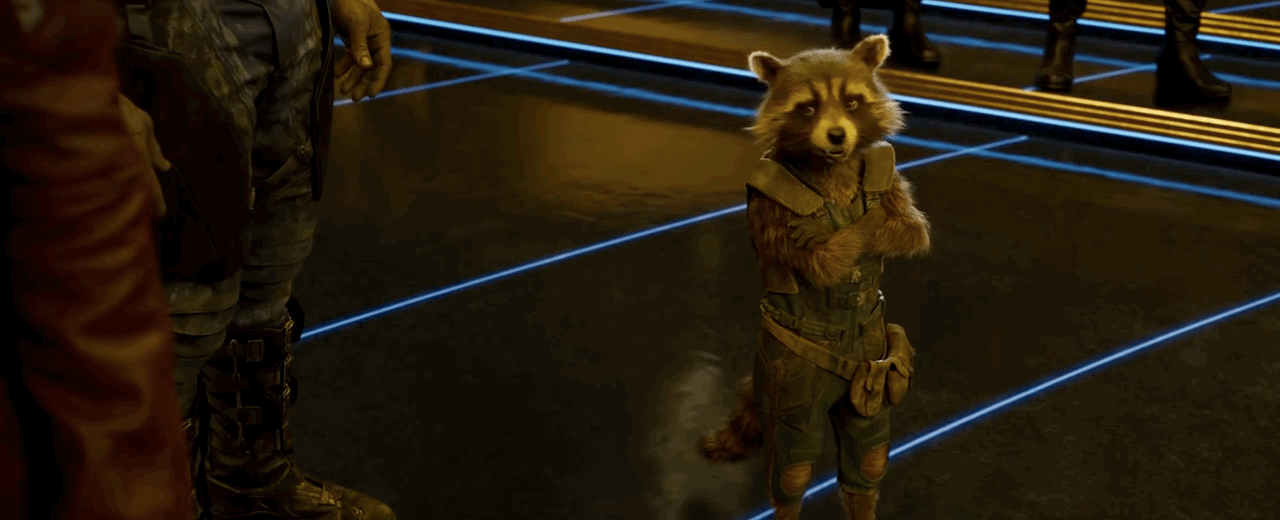 "I don't think that people really understand that what Sean does just for the movie, the references," She explained to the crowd. "He is so limber as well, so he manages to shrink and curl up so he's always Rocket size, and he gives us all the passion and all the dynamic that we need to have from Rocket — because Rocket is the sassiest character of the Guardians, and I don't think that we would be able to respond [to Rocket without Sean]."
Gunn not only serves as the stand-in, but he's also the main reference when it comes to creating Rocket later on in post-production. It's clear that without Sean, there would be no Rocket (even if we still had Cooper's voice).
"In post, I know for a fact, that whatever [Sean leaves] there for Bradley, it is just what he needs to catch up on everything he's missed when we've spent four months shooting. [Director] James Gunn and I were talking about that last night, and just how...Rocket in this movie has almost improved. [The character] was wonderful in the beginning, because [Sean leaves] it there for everybody to pick up, and I'm not saying that Bradley picks it up, but he has the perfect reference and paints over it as an actor. But still! Sean is the mainest ingredient, and I just made that word up!"
This is then where Marvel CEO, Kevin Feige pops in, "I'm happy to talk about how great Sean Gunn is, all day long." And then, Feige drops the tiniest of breadcrumbs as to what's coming next:
"Although nobody [else] is allowed to talk about it, Rocket has encountered other Marvel characters, and I will tell you all the actors have had an amazing time with Sean, as he brings Rocket to life and they can start acting off of him."
Sounds like this is just the only beginning of Sean Gunn's time in the Marvel spotlight. Somewhere out there, our beloved Kirk is beaming ear to ear and just so gosh darn PROUD.