Sean Gunn explains how he landed the role of Kirk on "Gilmore Girls"
While Gilmore Girls was centered around the relationship between Lorelai and Rory Gilmore (and Lorelai's parents), it's safe to say that the residents of Stars Hollow often stole the show, most notably town oddball Kirk Gleason, played by Sean Gunn.
Most Gilmore Girls fans know that Gunn actually played two characters other than Kirk early in the show's run. He briefly appeared in the second episode of the first season as a DSL installer and the third episode as Swan Man before making his official debut as Kirk Gleason in fifth episode. Gunn, who went on to appear in 145 episodes of the series and Netflix revival, recently spoke to Entertainment Weekly about how he came to be the iconic scene stealing Kirk.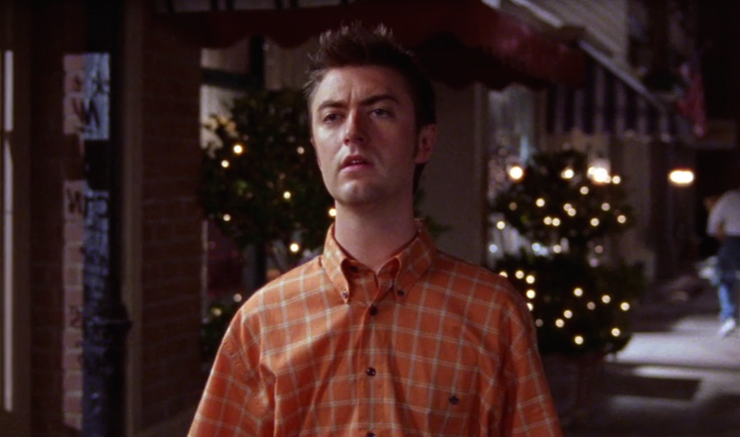 Gunn revealed that he had been in Los Angeles working hard to get his big break as an actor, when he came across the part of the DSL installer. Being a small, one-off role, his agent advised him against taking it, but Gunn, on a whim, decided to go for it.
"I was in L.A., grinding it out, doing some commercials here and there, doing a line or two on some TV shows," he explained to EW. "It was just one audition for the role of a DSL installer on one episode of Gilmore Girls. My agent at the time recommended that I pass on the audition. I guess it was because it was a 'costar' and not a 'guest star' role, or something silly like that. But I said, 'Let me read the scene, and if I like it, I'll go in.' What a monumental decision. I thought it was a good little scene, and I went in, and I did the job. It was one day, it was a fun day, and I thought that was that.
It turned out that Gunn had caught the eye of creator Amy Sherman-Palladino and casting director Jami Rudofsky,  who, when casting another role on the show, agreed to rehire the actor who played the DSL installer a.k.a Gunn. He said, after being asked back to the show a few times, he inadvertently became part of the Gilmore Girls family.
"After a handful of episodes I became kind of part of the fabric of the town, Gunn continued. "But, yeah I didn't think it was going to be more than one episode, I didn't think it was going to be more than one season, and it ended up being seven. And then it came back! And now it's more popular than ever! It's really been the strangest job. It's the kind of thing you could never ever predict.
We seriously couldn't imagine Gilmore Girls without Gunn as Kirk. While he was a character people loved or loved to hate, he always made life in Stars Hollow a little more interesting.