This seal chillin' on a boat is exactly all of us when we don't feel like doing life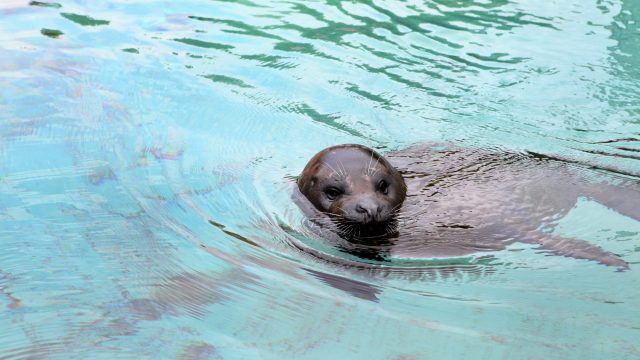 Does laziness course freely through your veins? Would you rather get everywhere you need to go by simply lying down and letting someone else handle transportation? If so, you can totally relate to this seal riding on the front of a ship. According to Mashable, the marine creature was spotted looking super comfortable and relaxed on the bow of a ship as it approached the West Gate Bridge in Melbourne, Australia on Monday.
7 News Melbourne originally reported the animal sighting and shared a Facebook video of the laid-back seal lying flat on the cargo ship. It just goes to show that maybe animals don't always look forward to the beginning of a new work week, either.
This seal's attitude is basically letting everyone know that when you're tired of trying to beat a case of the Mondays, you might as well join 'em.
Depending upon their species, seals can swim up to 25 mph, thanks to their flippers and blubber that insulates them from the cold sea waters. But from one lazy creature to another, why would they expend all that energy when they can hop aboard a vessel and let the captain do all the work?
They may not understand the complex inner workings of man-made vehicles, but the sea mammals sure don't mind taking advantage of technology and man power. Recently, a seal hitched a ride on a guy's kayak, and a few years back, "Salty" the seal earned a reputation for boat-hopping in Australia.
We invite the seals of the world to continue owning their laziness, so we can feel less embarrassed about our own shiftless tendencies.