Here is how to recreate the fab style seen in the "Scream Queens" episode "Chanel Pour Homme-icide"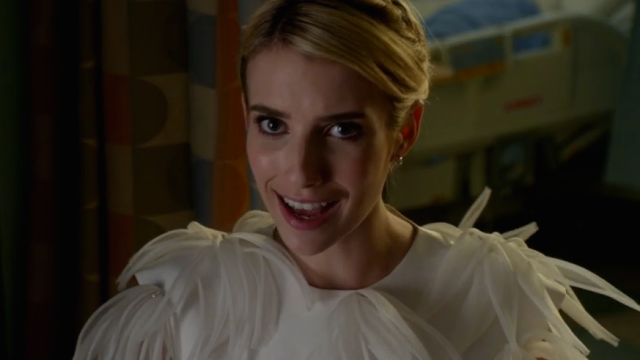 Welcome to your official Scream Queens Season 2 fashion recap. Here we will discuss the various lewks in each episode, complete with affordable shopping recs so you too can mimic the grandiose style of Chanel Oberlin and Co. Warning: spoilers within!
My fellow "idiot hookers," it has almost been a full month since we last saw Scream Queens and I don't EVEN know how we survived without gazing upon the glorious fashions of Chanel Oberlin and her girl gang. In the fifth episode of the second season, "Chanel Pour Homme-icide," we pick up just where we left off last time with Denise Hemphill and #5 getting attacked by the Green Meanie on Halloween night. Poor Denise! After Munsch decides Denise is dead (but IS she?) and puts her in the freezer with Zayday's help, the group discovers that the rest of the party guests have been murdered and are hanging from the ceiling like a bunch of mutilated chandeliers. NASTY.
This tragic event doesn't end up damaging business, and actually results in the opposite — people from all over have come to C.U.R.E. for help with their conditions. The onset of new patients inspires Chanel to enlist more "Chanels" to their group. She figures that by adding more people, the O.G. members will be protected from the Green Meanie. One of these new additions is Tristan, an obsessed fan of the Chanels who regularly wrote them into his erotic fan fiction stories. Awkward? Yes, but in this case of survival, Chanel is desperate.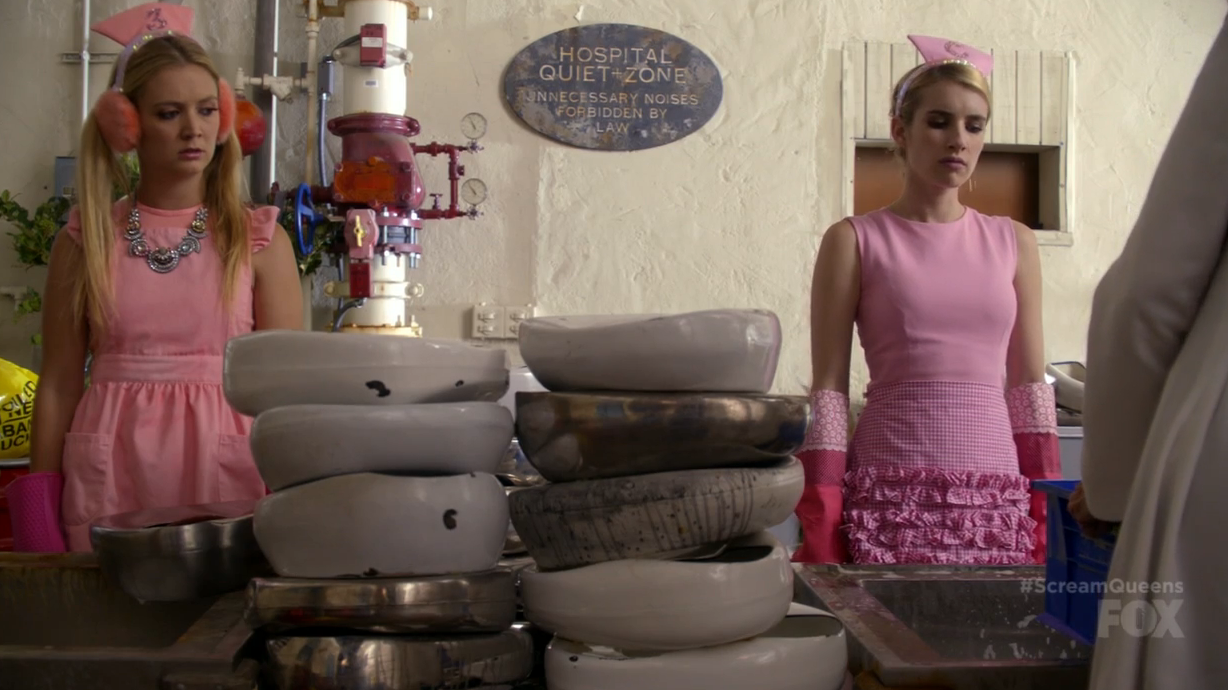 As you might expect, the new Chanels and the old ones, (including Hester, who is secretly staying in the Chanels' apartment) form a very motley crew.
But at least we get to see even more furry and pink outfits than usual!
Speaking of, let's get to the FASHION!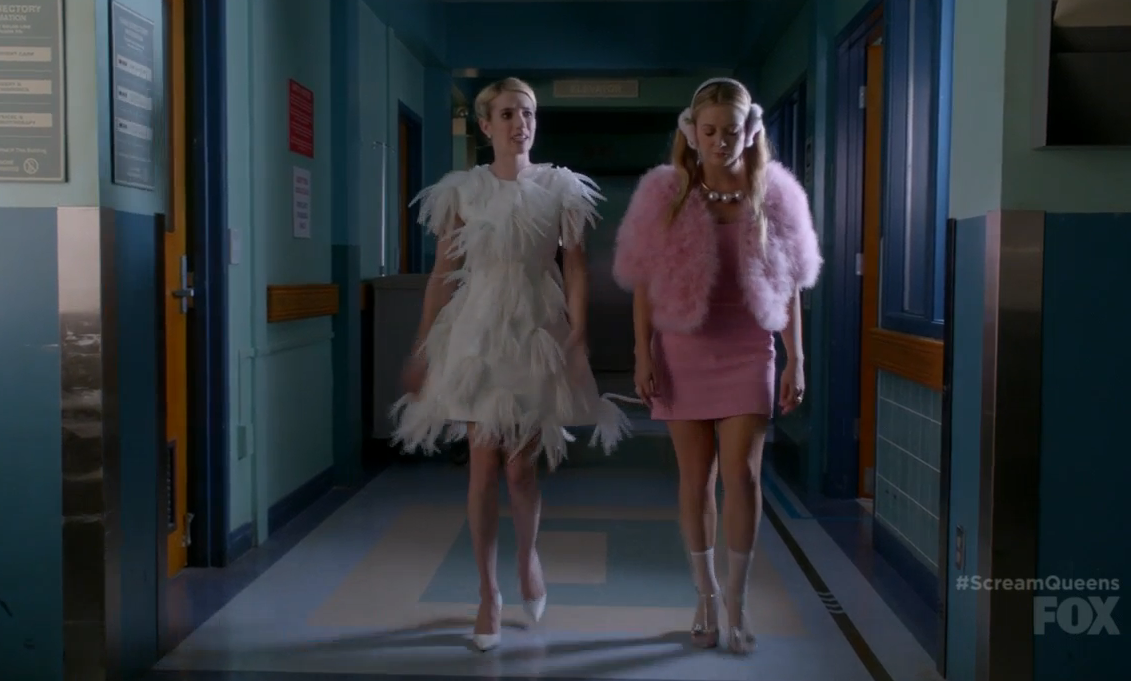 Chanel definitely has more than a few standout outfits in this ep. For instance, this top and skirt set with appliqués that look like gift wrap bows. I CANNOT BREATHE AT THIS BEAUTY.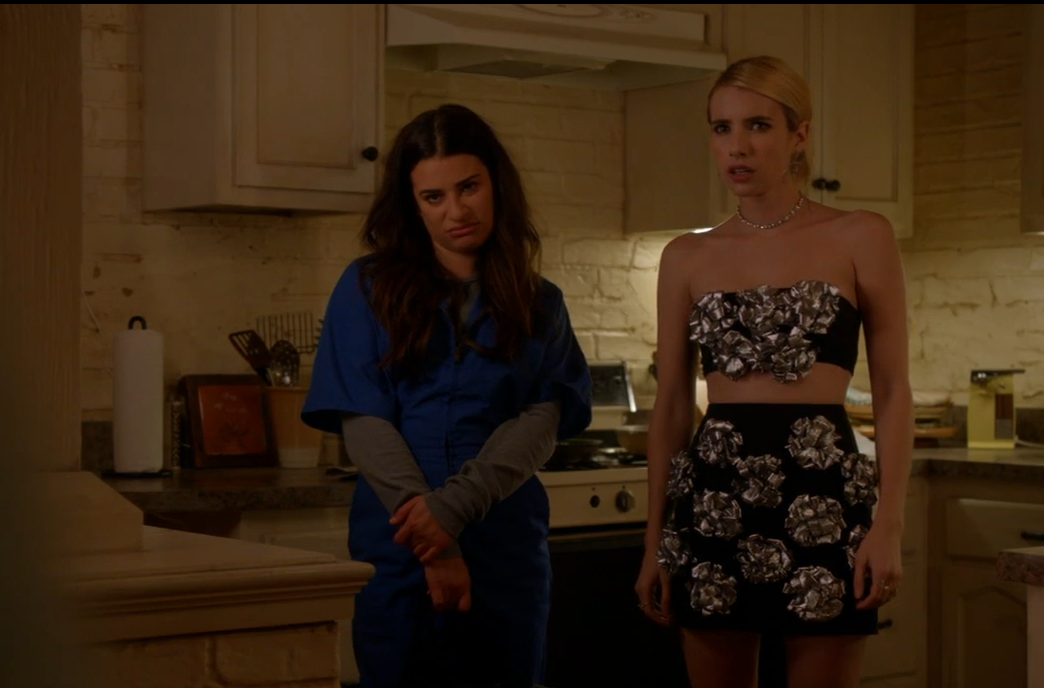 And this white feathered dress. She straight up looks like a gorgeous, yet slightly evil bird.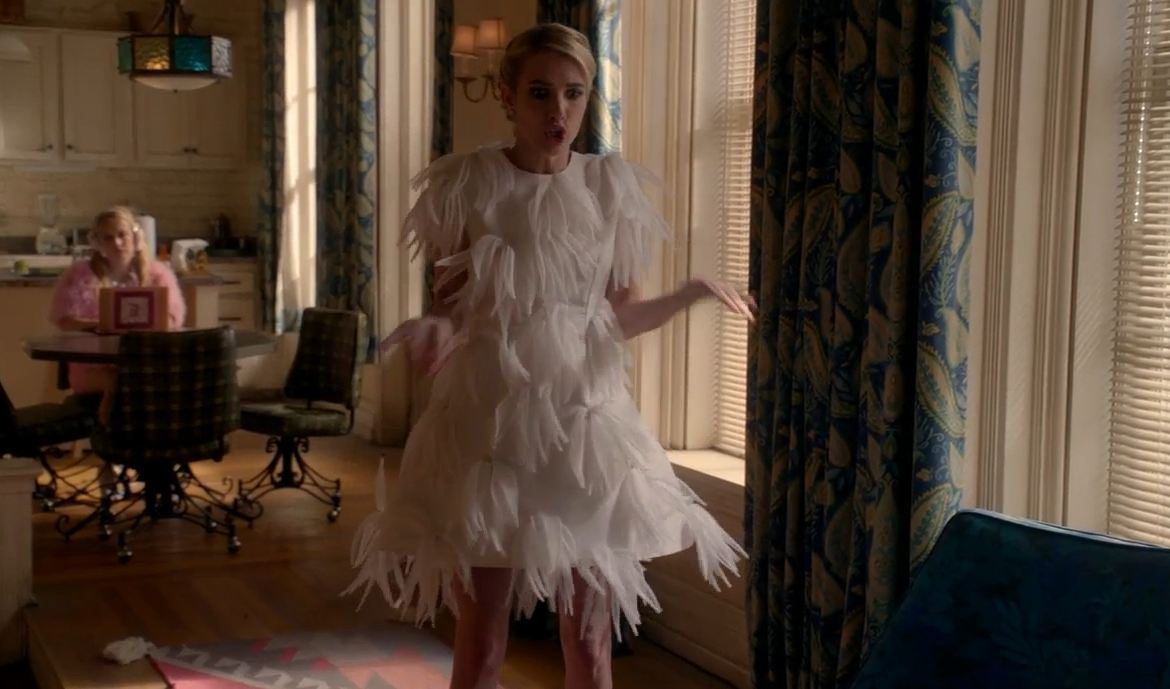 Feel like shopping? Here's how to get some items that will help replicate our fave looks from this episode!
#3's gigantic pearl necklace got me feeling some type of way.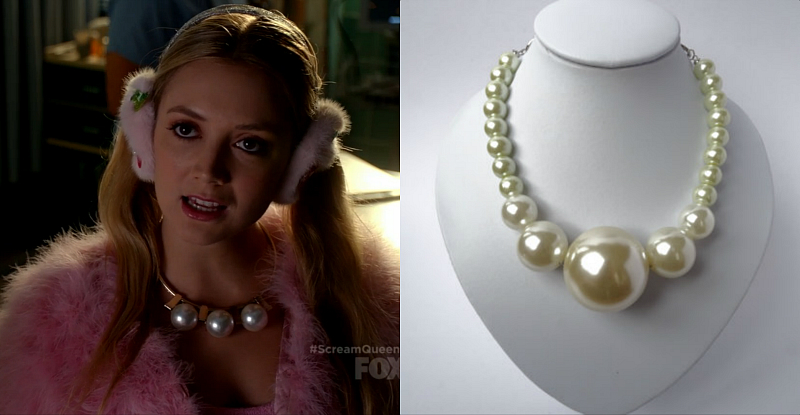 I don't know about you, but I never get tired of these gals' penchants for pearls. Oversized pearls are very Chanel Spring 2014 (the design house), but I believe they can never go out of style! (Especially when you imagine that they come from a giant cartoon clam.) Get one at Etsy for $28.99.
"Chanel Pour Homme" can work a pink tweed as well as Queen Oberlin.
Yes, I am dying over that pearl-studded bolero tie, but if you want to throw a nice pink tweed coat over your shoulders, there's this one for $164.
#5 is broken, but still stylish.
I have to give it to #5, she still looks pretty damn chic even in her neck brace and crutches! Get some silky pink pajamas for your own for $41.99 at Macy's. We also learned that #5 uses Koko K from Kylie Cosmetics! (Which Tristan STOLE from her.)
These retro-style pants are perfect for investigating.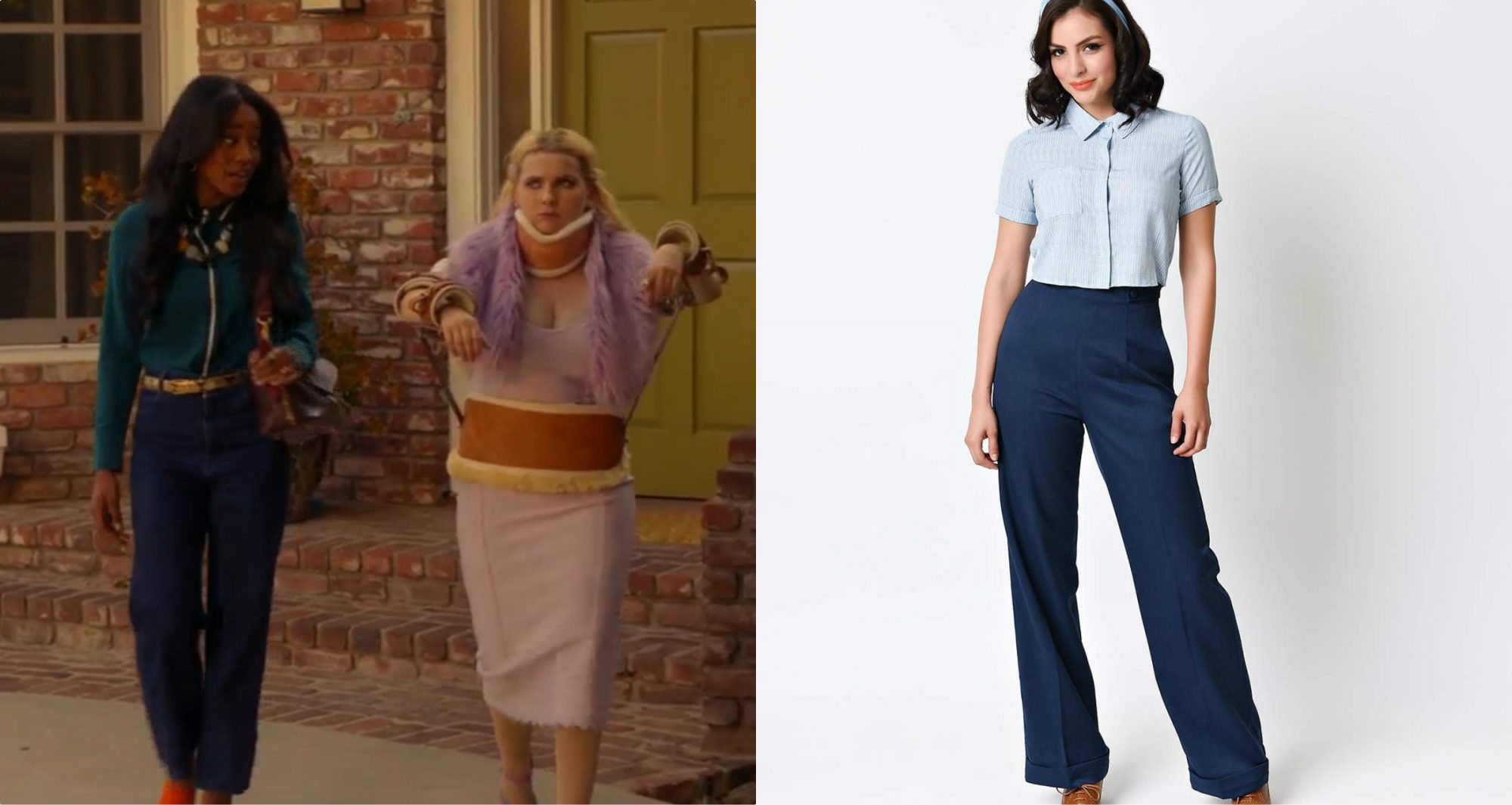 Seriously swooning over Zayday's '70s style denim. These high-waisted sailor pants from Unique Vintage are equally retro and just as cute. Get them here for $58.
Gotta give a shoutout to that fierce polish!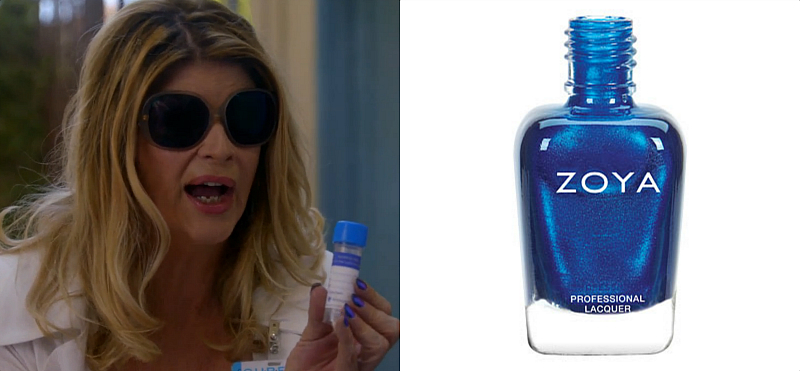 We have to give special props to Nurse Hoffel for those blue nails! This Estelle shade from Zoya is similar. Get it for $10!
Until next time, bitches!
Check out our previous Scream Queens style coverage here!