We have a pretty good idea of how insane "Scream Queens" Season 2 is going to be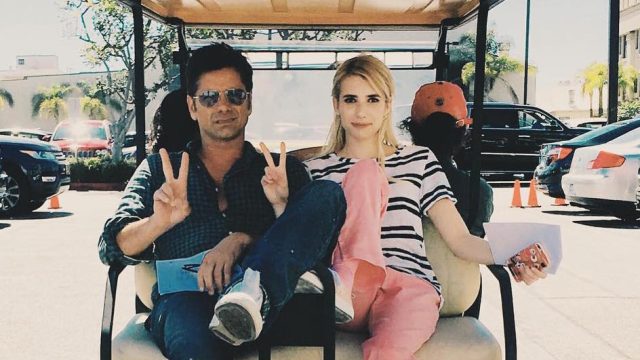 The day you've been waiting for has finally arrived: The Scream Queens cast has officially begun filming Season 2! What do we know about this season thus far? Well, it takes place primarily in a mental institution and… that's about all we know. However, all the show's stars were instagramming up a STORM yesterday, so we have some idea of what their first day back was like.
Jamie Lee Curtis started off the day with an inspirational quote:
While Emma Roberts was just feeling zany:
And then Taylor "drilled" another Season 2 addition: John Stamos, who will be playing a doctor as well.
Jamie's mood took a turn for the worse (lol):
Keke Palmer was having more fun than anymore:
Emma then took a reading break with Moody Bitches:
https://www.instagram.com/p/BIEAMJPAd3Z
And, just like that, it was over:
Where's Lea? What about Abigail? Or Billie? We need more! Ugh – we guess we'll have to wait until September 20th to find out what Chanel and the gang are up to this season (which is prob going to be INSANE).