Emma Roberts just teased some serious "Scream Queens" season 2 costumes and they're scary good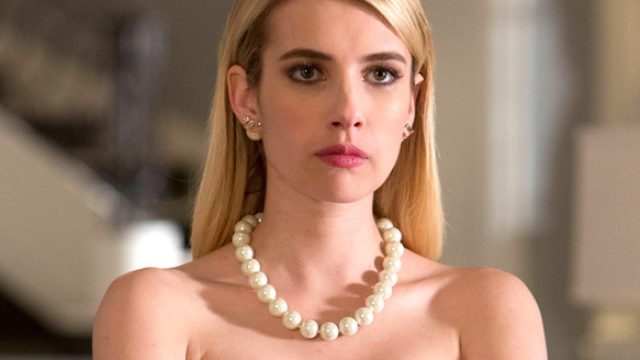 Real talk: ever since season one of Scream Queens ended, we felt as though there was a Chanel-shaped hole in our lives. Who else can we look to for witty one-liners, or, for that matter, a pitch-perfect wardrobe?
Thankfully, Emma Roberts, who plays Chanel Oberlin—aka Chanel #1 on the hit Ryan Murphy show—doesn't leave her fans in the dark. The actress posted not one but two (!!!) snaps to Instagram with Chanel #3 (Billie Lourde) and they don't disappoint.
Both snaps show the Chanels in their signature baby pink, with Emma rocking out some seriously cool frames. So if these pictures are any indication, we're in for plenty of fashion wins interspersed with all of the campy, well, screams.
While we don't know a ton about the next season, we do know that all three Chanels were sentenced to life at a mental institution, and that both Taylor Lautner and John Stamos (yes, you read correctly) serve as medical professionals there. But judging that it's a Ryan Murphy show, we expect plenty of twists and turns.
And, just because she's the best, Billie posted a hilarious shot with a dressing room full of earmuffs.
Sadly, we'll have to keep waiting until September 20th, when Season 2 of Scream Queens makes its glorious return on FOX.