Here's tiny proof that "Scream Queens" and "American Horror Story" are connected this season
Maybe you've been following the dozen or so promos that American Horror Story has released for this season. Maybe you know that while all these promos are crazy awesome, and also crazy scary, not all of them are true — because AHS loves to mess with us.
If you didn't know all that, now you do!
So while each new AHS promo gets us super excited, take them all with a grain of salt. Not ALL these promos are going to turn into the story of Season 6, but now we're honestly wondering an even bigger question about what's going to happen this year: Might American Horror Story and Scream Queens be connected somehow?
It's an out there idea, but it's not the most out there idea considering that there's strong proof that AHS Season 6 is about aliens (really).
Last week, Scream Queens released a brand new promo for their upcoming second season, and when you watched it, you probably immediately fell in love with it because it includes not only Taylor Lautner, but John Stamos, too (along with our regular Scream Queens crew). But there's something in the trailer you might have missed:
Stamos is pushing someone in a wheelchair…with a question mark on his head.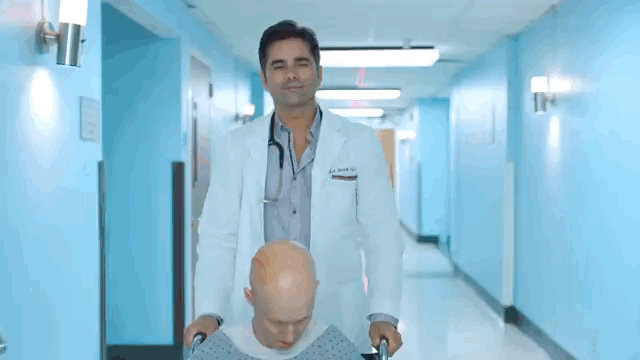 At first glance, this isn't out of the ordinary; This type of stitching/scar is actually commonly associated with brain surgeries (and you can confirm this, if you're okay with looking at postsurgery pics,  here!).
As we quickly noticed, along with others on the internet, this, isn't the first time we've seen someone with stitching in the shape of a question mark on their head. If you've watched the AHS promos a billion times (and it's okay if you have), you'll remember that one of the first promos to come out of this season showed someone getting staples in their head…in the shape of a question mark.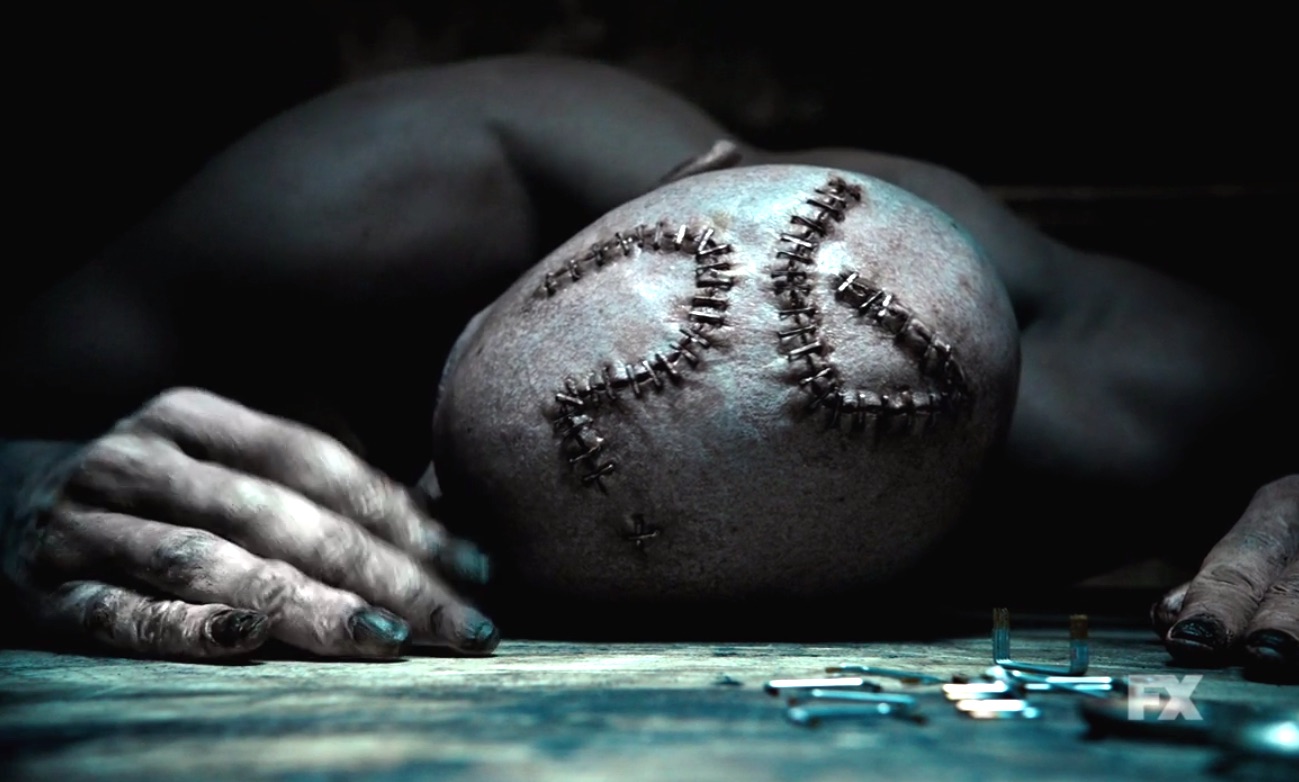 One question mark on a head is fine, but two is WAY MORE THAN A COINCIDENCE.
Both AHS and Scream Queens come to us from the master of suspense and scare, Ryan Murphy, so it is totally possible that these two shows exist in the same world, and overlap in some ways (even though they're on different networks, Fox and FX, but they're still in the same family network, like ABC and ABC Family Freeform). AHS has already proved that their stand-alone seasons exist together, so it only makes sense that Scream Queens fits into this somehow, too.
This question mark could mean nothing…or it could mean everything. We'll just have to stay tuned till AHS premieres on September 14th, and Scream Queens on September 20th. Maybe we'll even be seeing these two shows together.