Scott Eastwood just confirmed he's single, we all still have a chance
Leave it to Ellen to read our minds and ask our favorite celebrities exactly what we want to know. During a recent interview on her show with the hunky actor Scott Eastwood, she asked him about his love life.
He confirmed he was single and the entire audience started screaming because they, like us, were beside themselves with excitement.
Eastwood, who is in the new Snowden movie, smiled as the audience went crazy at the news of his bachelorhood. He then shared that he was sporting some Ellen-approved undergarments and we are still blushing from the rest of the conversation.
Later in the show, Ellen took the handsome actor and Jimmy Kimmel around the studio lot to play a fun game.
She asked random people they ran into, "Would you rather?" She didn't even explain what exactly you'd "rather" do, yet people chose Scott time and time again despite Jimmy's best attempts at charm.
They quickly discover Scott had an advantage because he was giving "smoldering" looks, which Jimmy then attempts and hilarity quickly ensues. At one point Jimmy even jokes, "Hey, listen, I would pick him, too."
The game is adorably charming just like Scott. And it's what we would imagine would make someone fall totally in love with him, which we now know is an option still on the table.
We already know what he looks like when he is madly in love with someone thanks to his incredible performance in the epic Taylor Swift video, "Wildest Dreams," and we are all about it.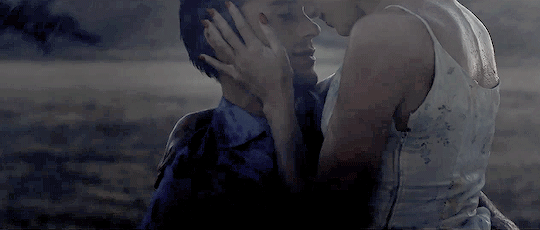 Excuse us while we sigh and swoon forever.