So scary: The video of Kanye stopping his show after hearing Kim was held at gunpoint will give you chills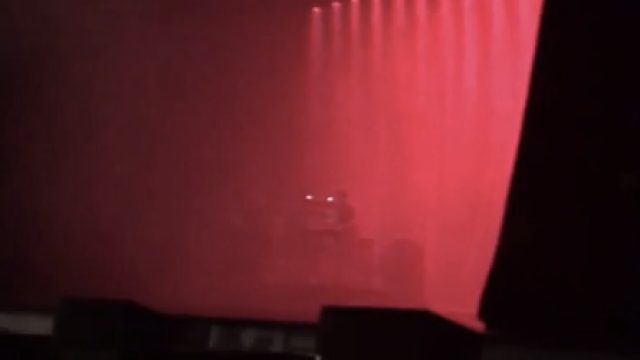 The story is still developing but on Sunday night Kim Kardashian West was held at gunpoint in her hotel room in Paris. Yup, 100 percent terrifying. According to her spokesperson Ina Treciokas, two armed masked men dressed as police officers were responsible. WTF. And to make things worse, Kanye was not with the reality star when this happened. He was in the middle of a performance at the Meadows Festival in New York. Once the news broke and Kanye found out, the artist stopped the show, apologized and ran offstage. People at the festival were recording the performance and caught the nerve-wracking moment on video.
You can hear Kanye say, "I'm sorry. I'm sorry. Family emergency. I have to stop the show."
https://twitter.com/udfredirect/status/782766284199043072
In a different video obtained by TMZ, you can hear the audience's surprised and confused reactions.
A few hours later, the Meadows Festival released a statement on Twitter.
Kanye never returned to finish his performance and we don't blame him. Family first. We hope to learn more details soon and that everyone is okay!