The "Scary Lucy" statue has finally been replaced, and we're in love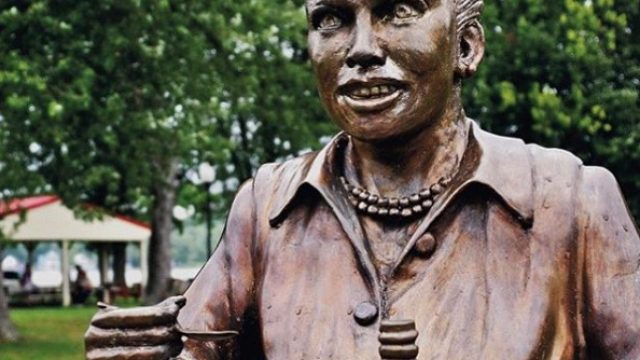 There aren't many actresses who become so adored that they have a statue in their likeness erected in their hometown to memorialize them after their death, but that's what happened to  Lucille Ball.
The problem was that the statue — erected in Celoron, New York — looked kind of scary, and absolutely NOT reminiscent of Ball's incredible spirit.
https://www.instagram.com/p/BIyfIBoD3Vi
Spooky, right? But according to the New York Times, this monstrosity (quite literally) has been taken care of.
"Scary Lucy" has been replaced with a new statue created by Carolyn Palmer, a sculptor from New Jersey. It was unveiled on what would have been Ball's 105th birthday, and so far the reaction has been enthusiastic.
"Lucy fans are all hugging me and saying, 'Thank you.' They're all very passionate about Lucy. They feel somehow that she was desecrated before. They see her as a Hollywood icon, a god. I was glad they felt she had been honored," Palmer told the Times.
Apparently,finding the ideal artist for this project was a huge deal. The Times reported that 67 artists submitted applications to work on the replacement statue, and each application was vetted by an entire panel of "Lucille Ball experts." Wowza.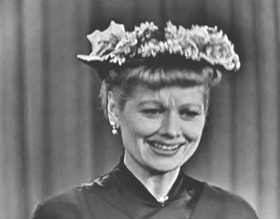 We're just happy that Lucy is finally being remembered the way she should be — as a total legend who lit up our lives. And maybe they even saved the old one for Halloween (#upcycling).