Scarlett Johansson's asymmetrical teal jumpsuit makes us rethink how to wear draped satin
There's been a lot of controversy surrounding Scarlett Johansson's role in Ghost in the Shell. The film is based on the Manga series by Masamune Shirow, and takes place in a dystopian world based in Japan. If youhaven't heard, many are upset over yet another Hollywood casting choice that whitewashes a minority role. And those concerns are totally valid. Whitewashing is a major issue in Hollywood, and one that needs to be addressed, STAT.
That said, we still love our fav actresses, and while we hope all of Hollywood learns something from the controversy, we have to remember when it comes to getting woke, we all have plenty to learn.
So, despite the completely fair issues with the film, there's no denying that ScarJo looks, as always,AMAZING on the red carpet.
Scarlett showed up to the Tokyo premiere of Ghost in the Shell wearing an asymmetrical Balmain jumpsuit.
And she looked like the true definition of fashion in the teal evening number.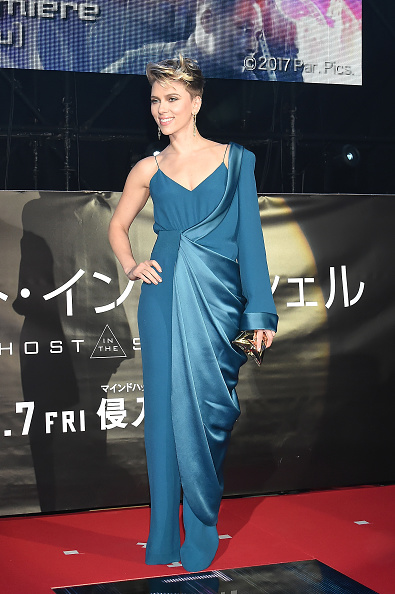 It basically looks she slipped one arm in the must luxurious satin-trimmed robe, where it flawlessly drapes down the right side of her body. While we might associate shiny satin with the 80's and prom, ScarJo teaches us all different.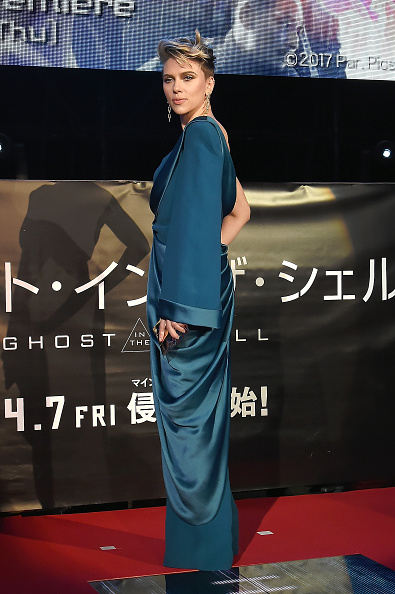 Scarlett paired the luxe pantsuit with a pair of long drop earrings and a structured gold clutch. Then, she finished the look by effortlessly sweeping her cropped hair back. The complete look is kinda edgy and totally glamorous.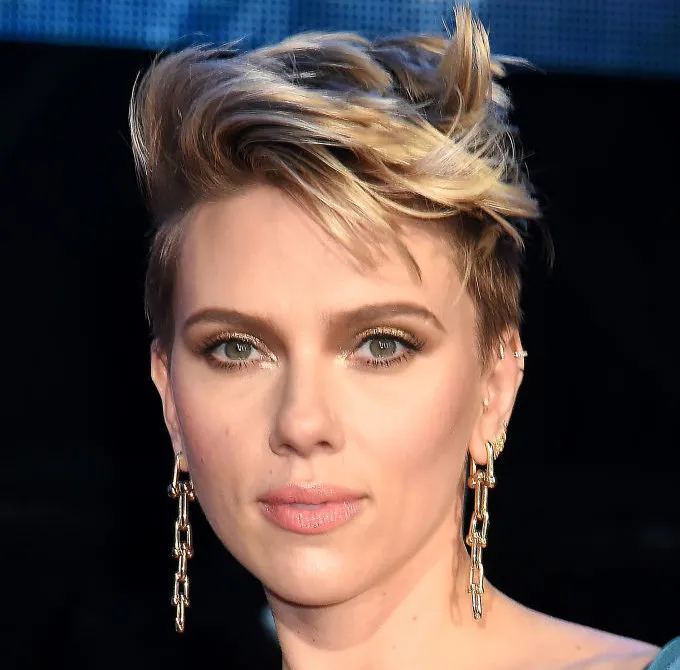 One thing's for sure: ScarJo certainly knows how to slay the red carpet.