Scarlett Johansson and Romain Dauriac quietly broke up after two years of marriage
Today in sad relationship news, Scarlett Johansson and Romain Dauriac have called it quits.
Sadly, another celebrity couple has fallen victim to the Hollywood couple curse and are hearts go out to them. On Wednesday, People reported that Johansson and Dauriac have ended their marriage two years after tying the knot.
The couple began dating back in 2012 and got married in 2014. They have one child together, a daughter named Rose Dorothy Dauric, who they welcomed right before the duo wed.
According to People, the 32-year-old actress and her French husband, have been broken up for a while now, but a source just confirmed it this morning.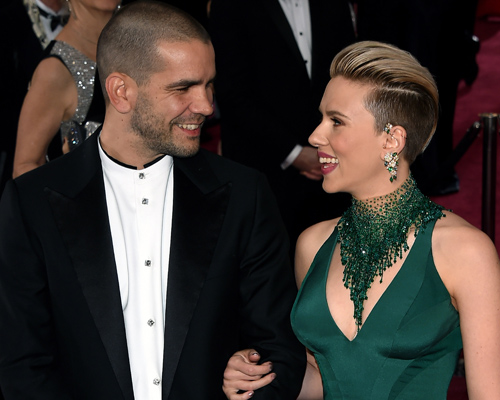 "They've been separated since the summer," a source told the publication.
Johansson has already been seen flying solo at the Women's March on Washington over this past weekend. The publication revealed that she didn't have a wedding ring on at the event, which makes sense now that the news is out about their breakup.
The pair has always been secretive about their relationship, including the intimate ceremony — in Montana — they had two years ago.
Although they broke up over the summer, the two were spotted together in the fall at the opening of their joint venture, a Paris-based popcorn shop, called Yummy Pop.
We wish the former couple nothing but the best as they navigate life through their split.