Scarlett Johansson looks too adorable for words at the opening of her Parisian popcorn shop
Yes, actors are human beings just like the rest of us (some of them at least), but it's all too easy to forget that fact when we exclusively see them doing backflips in spacesuits on television, or sexing equally gorgeous millionaires in feature films. This is why it's extra charming that Scarlett Johansson just opened a popcorn shop in Paris as a passion project alongside her handsome French husband Romain Douriac.
The shop is named Yummy Pop and opened to customers in the Marais district in Paris on Saturday, when Johannsson happily donned an apron and served customers popcorn in their various gourmet flavors which include sage, truffle, sea salt, "real Vermont maple," and strawberries and cream.
The Lost in Translation star and doting mother looks like she's in heaven serving people gourmet popcorn.
The real question is, who wouldn't look that happy surrounded by unlimited sea salt popcorn?!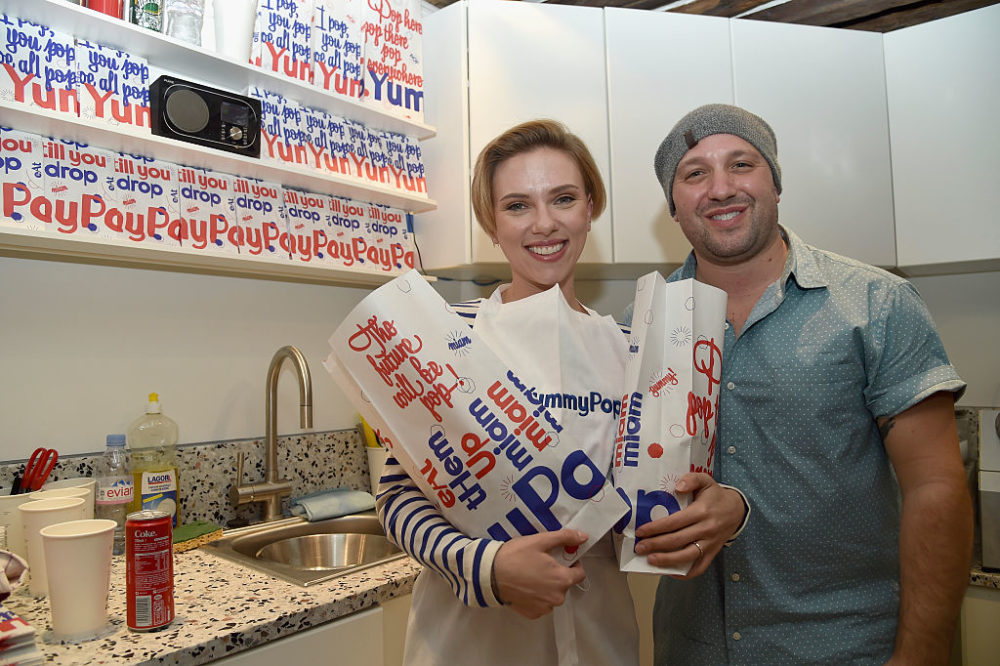 In a statement she made to E! News, Johansson shared her hopes for the future of Yummy Pop:
"I am so excited to introduce Yummy Pop, a labor of love and Epicurean enthusiasm. My hope is for Yummy Pop to become a Parisian snacking staple and a symbol of friendship between my two most beloved cities, Paris and New York."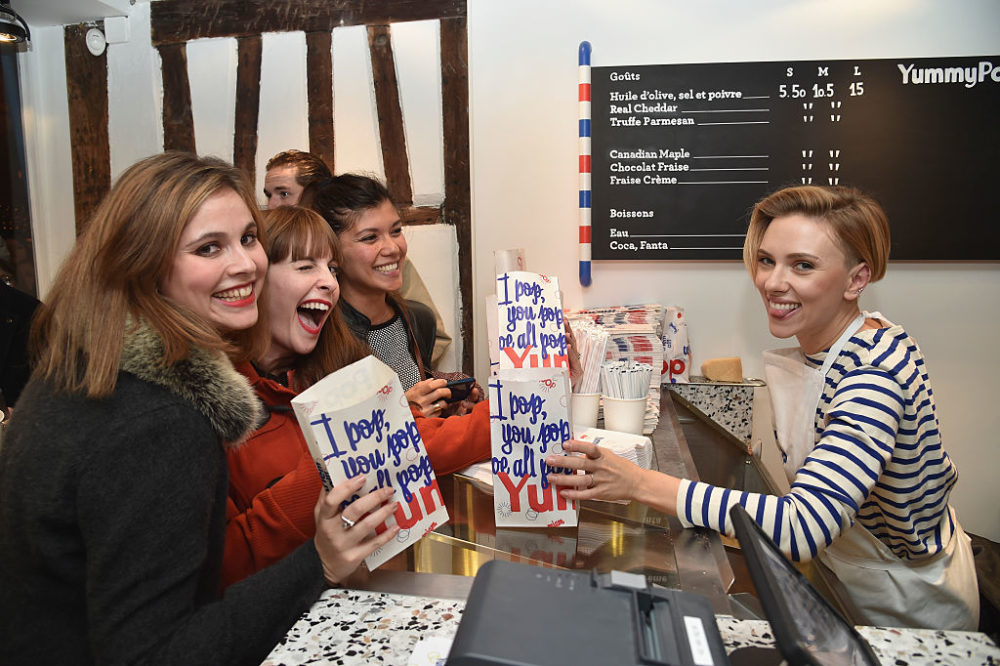 Speaking as a New Yorker and lover of popcorn, I can say this city as a collective will make space in our stomachs for some "real Vermont maple" popcorn.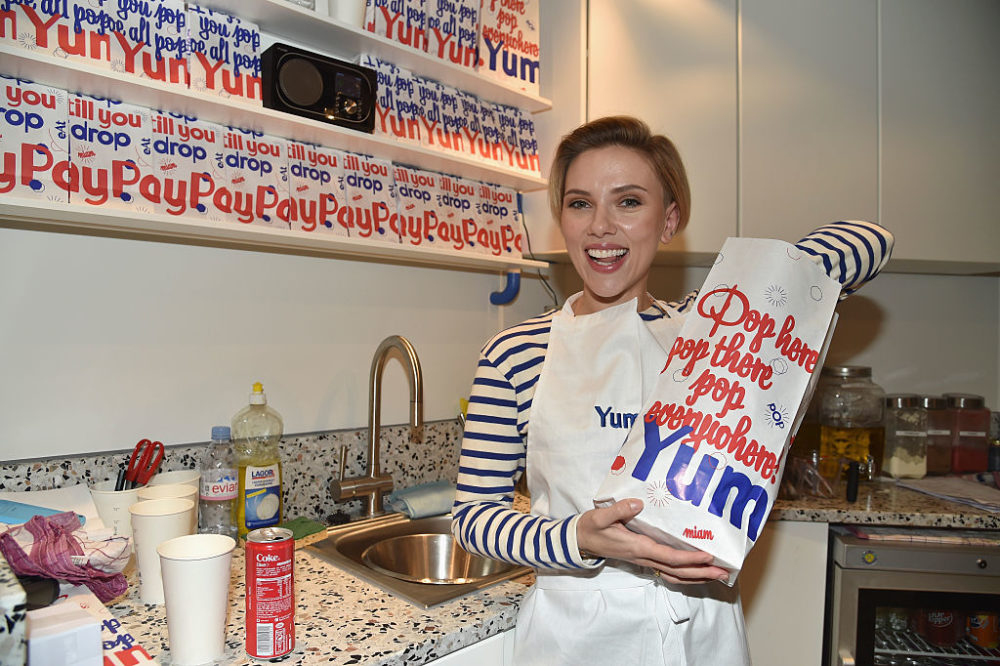 This is truly the glowing smile of a woman surrounded by bountiful popcorn, and we love it.