Scarlett Johansson is down to grab drinks with her 72-year-old doppelgänger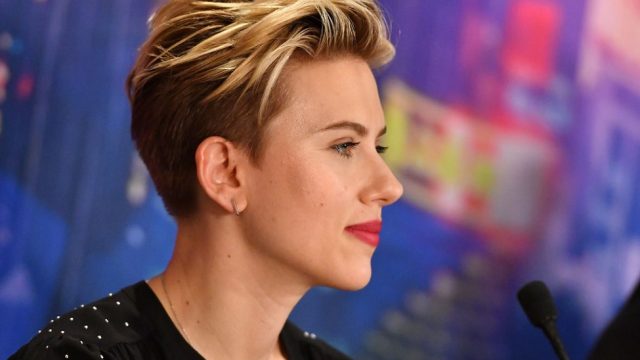 Imagine how it'd feel if your celebrity look-alike knew you existed. Scarlett Johansson's doppelgänger is a 72-year-old named Geraldine, and she actually made a point to reach out to her and suggest grabbing drinks. Now, while Johansson might not resemble her as strongly today, she definitely did in the past.
Johansson was made aware of the similarities thanks to Reddit. The picture was posted by Redditor denverjoel, and it features Geraldine as a 22-year-old woman. Not only is the picture stunningly beautiful, but it's obvious that Geraldine is a dead ringer for the Hollywood actress.
The photo was viewed over 3 million times, so it's no surprise how Johansson found it.
Since Johansson is extremely cool, she made a video response in which she invited Geraldine out for a drink or two. She's also hoping that Geraldine will be her date to the premiere of Rough Night, which stars Johansson and pretty much all of our favorite celebrity ladies. Those of us who aren't lucky enough to be Geraldine can catch the film in theaters this June.
"I've been absolutely inundated with e-mails and messages about how much we look alike," Johansson said. "I want to meet you in person."
https://www.youtube.com/watch?v=poLMTJ_p-ZE?feature=oembed
Isn't that amazing?
According to denverjoel, he was also asked to attend. An e-mail was sent that included more information, so yes — this is definitely legit.
We can't wait to hear how the premiere went. It really pays to be a lookalike, doesn't it?