Congrats to Scarlett Johansson, who's the highest-grossing actress of ALL TIME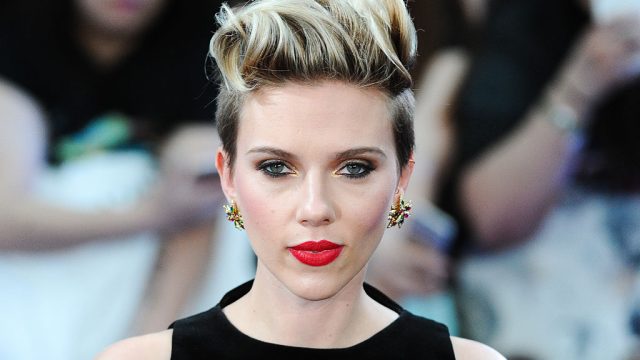 Congratulations are in order for one of our favorite actresses, Scarlett Johansson. The 31-year-old star of movies like The Avengers and Lost In Translation was just named the highest-grossing actress of all time, according to Box Office Mojo.
She's snagged the number 10 spot of highest grossing actors and actresses, with her 37 movies grossing an incredible $3.3 billion The closest female runner-up is Cameron Diaz, coming it at number 19 with an impressive $3 billion from 34 movies.
While we're over the moon about ScarJo's accomplishments, the fact that the highest position an actress has on the list is only number 10 means that the movie industry is still dominated by films with male stars. (Tom Hanks and Harrison Ford are just a few of the male actors who have higher grossing films than ScarJo.) In fact, there are only nine women in the top 50, and all of them are white. If you needed more proof that Hollywood has a diversity problem, then this is it.
Scarlett also recently spoke to Cosmopolitan about a separate issue in Hollywood — her experiences with the pay gap:
We're glad that Scarlett Johansson is making bank for Hollywood with crazy-successful films and we hope she keeps speaking out about how women should be paid equally to men. The two issues — highest-grossing films and actor pay — are intertwined and we're grateful ScarJo is using her privilege as a way to focus the conversation on issues that need it.