Scarlett Johansson and Colin Jost got pranked so hard by "SNL" castmate Michael Che
Is your best friend really your best friend if they don't prank you while you're on an intimate date with your S.O.? In the best news ever, Saturday Night Live "Weekend Update" star Michael Che did exactly that when he "enhanced" Scarlett Johanssson and Colin Jost's romantic birthday evening by sending a literal party clown to the restaurant.
Jost, who turned 36 on June 29th, sent Che a photo confirming that the clown had completed his mission. And while Jost looked less than thrilled, Johansson seemed pretty darn ecstatic.
Che posted his text exchange with Jost on his Insta Story.
"Goddamit," Jost texted Che when sending the pic. Che responded with a cry-laugh emoji, adding, "I sent a party clown to Colin's very intimate birthday dinner."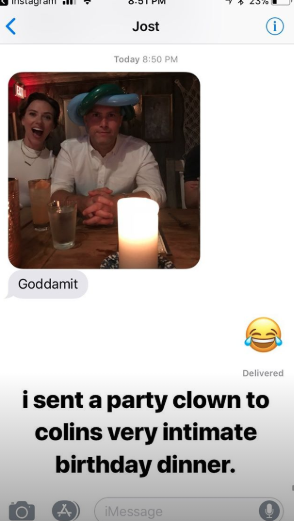 Johansson and Jost have been linked since May 2017. They first met when Johansson hosted the show for her first time in 2006. Jost had just joined the writer's team that same year, and the two remained friendly throughout the following SNL seasons.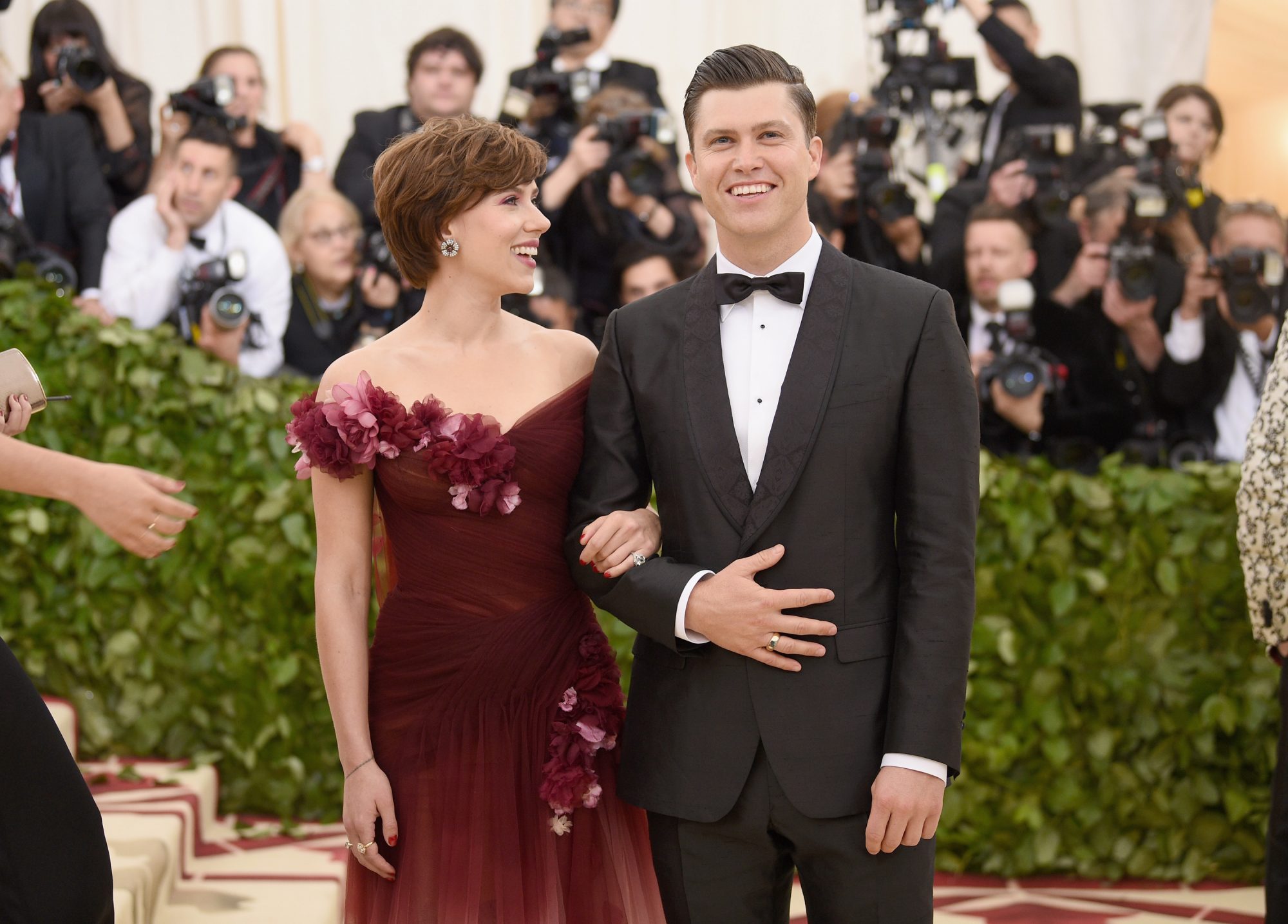 And on top of bringing us all the news that matters every Saturday night since 2014, Che and Jost are set to cohost the 70th Primetime Emmy Awards on September 17th.
Fingers crossed they'll bring their pranks to the Emmy's stage.