We got a rare glimpse of Scarlett Johansson's epic back tattoo at the Infinity War premiere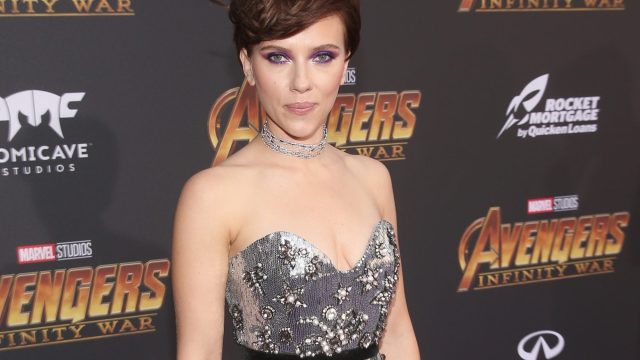 One of our favorite Avengers introduced us to a new look at April 23rd's Avengers: Infinity War premiere in Los Angeles. Scarlett Johansson not only sported her freshly dyed brunette pixie cut, but she also showed off some ink. Thanks to her strapless sequin gown, we got a rare glimpse of Johansson's back tattoo — an adorable little lamb — which is now accompanied by a gorgeous set of black and gray roses.
Johansson is certainly not a tattoo newbie. The actress, who plays Black Widow in the Avengers franchise, has been inked many times before. Besides the lamb and roses, Johansson has a dainty bracelet tattooed on her right wrist, a small design on her right ankle, two rib tattoos, and a colorful sunset on her left arm. But we haven't seen Johansson sport such a large piece before. She took the plunge and we love it.
As mentioned, the roses are in black and gray and done with delicate line work, similar to her lamb tat. The piece is beautifully detailed and realistic. After catching a glimpse of Johansson on the Avengers set, some thought the tattoo was temporary for the role.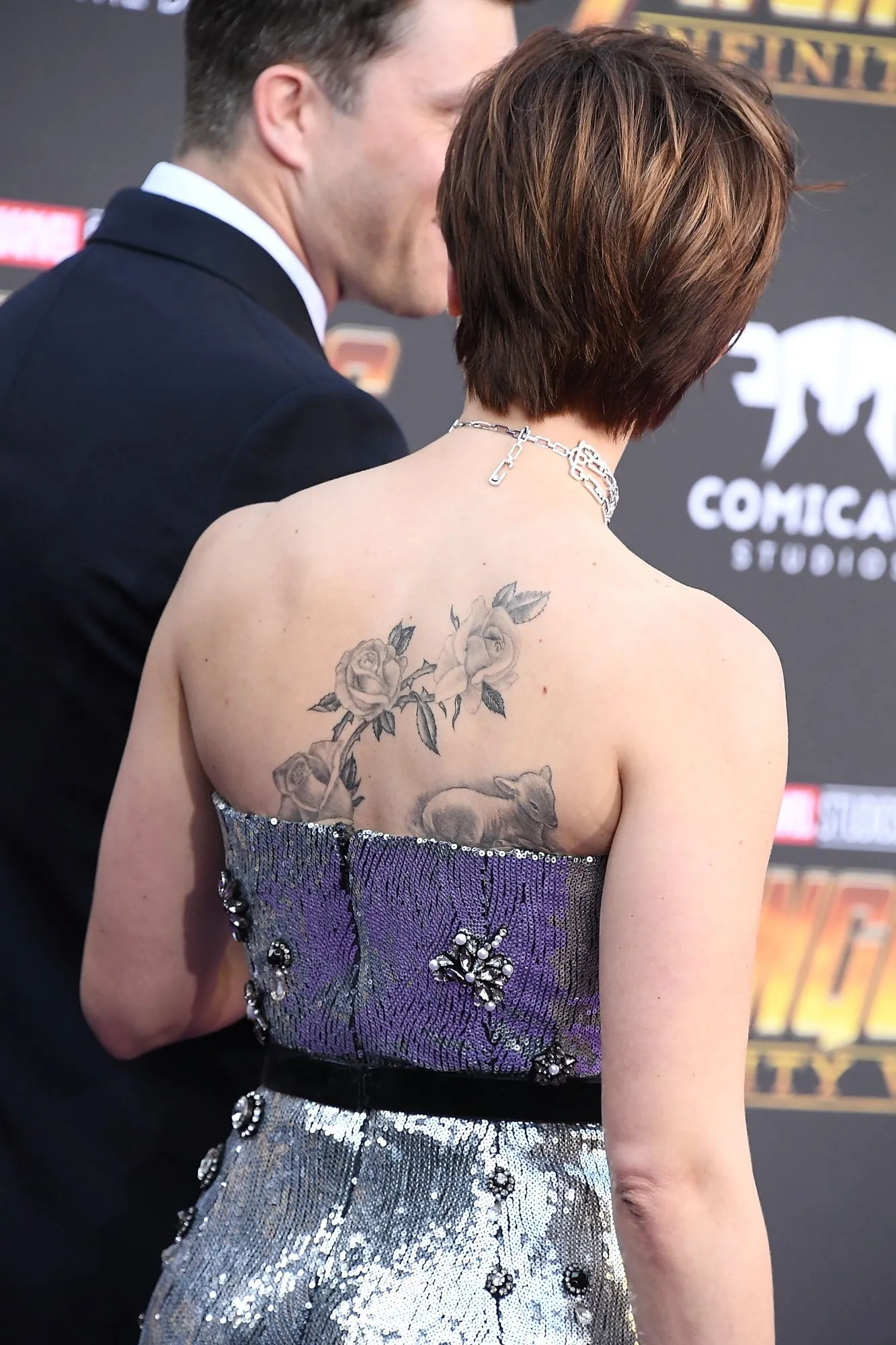 But after this red carpet appearance, it's now confirmed that Johansson's roses are here to stay. Which makes sense. Her daughter is named Rose Dorothy, so the ink could potentially have a special significance.
In May 2017, Johansson and the Saturday Night Live "Weekend Update" host were rumored to be an item, but the two kept their relationship under wraps for most of the year. ScarJo and CoJo first met when Johansson hosted SNL in 2006. Their relationship later blossomed over the years, and here we are today.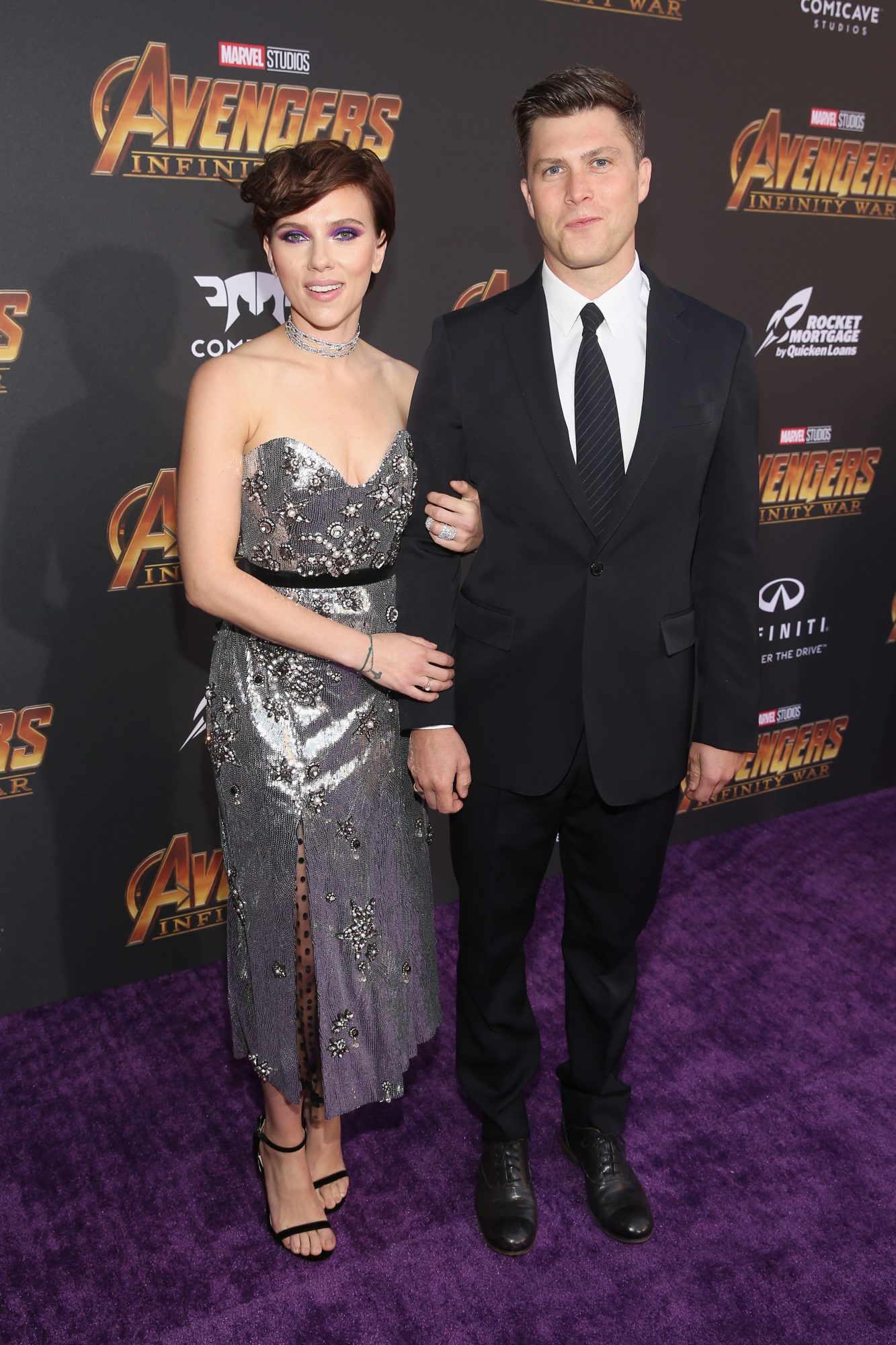 We're so glad we got to see two rare appearances on the Avengers: Infinity War red carpet — Scarlett Johansson's back tattoo and boyfriend Colin Jost. You can check out Johansson in Infinity War when it hits theaters on April 27th.