Scarlett Johansson has some amazing advice for girls young and old, and we're taking it!
Over the past 20 years, Scarlett Johansson has taken charge of her career in ways most actors would be envious of. Not only was she part of iconic films like Ghost World and Lost In Translation early in her career, she also hasn't shied away from challenging herself with narratively complex films like Under the Skin and Lucy. She's completely killing it, so any advice that she gives women is automatically pretty amazing.
During Variety's Power of Women Luncheon this week, Scarlett and other famous women were honored for their contributions to society and their use of power to make a difference. Honorees also included Laverne Cox, Helen Mirren, and Miley Cyrus. Reporters at the event captured Scarlett Johansson's advice for women making their way in the entertainment industry and the world:
"Take risks and don't be afraid to fail because the upside of that is just so rewarding … I've really built a career on taking risks and sometimes it doesn't pan out but like I said, the upside has been hugely rewarding.
Actors often find that themselves pigeonholed into certain types of roles because of their looks or because of typecasting. Many actors spend years in acting schools training to play a variety of roles, but most of the time, they never achieve this. Having someone like Scarlett Johansson, who has refused to be typecast, speak up and encourage others to do the same is very important.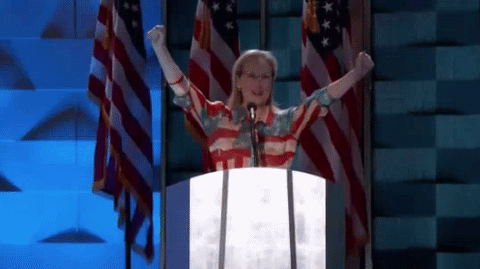 Scarlett also talked about her perspective has changed in the past few years:
"I think turning 30, having a child [Rose, 2] and coming into my own in the kind of creative space has been really transformative for me in a lot of ways. I think just learning to be more accepting of myself and be less harsh, less critical.
You're so wise, Scarlett. We're definitely writing this advice down.