Everything you need to know about caring for your scalp, and all the benefits you can get from doing so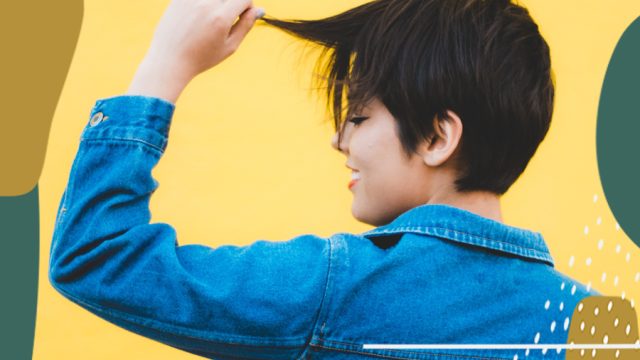 As we give our skin some extra TLC during the winter, it's important to remember that our scalp could also use that same kind of special attention, especially since everyone knows that healthy hair always starts with a healthy scalp.
Marina Perkovic, the resident scalp treatment expert at Eliut Salon, points out that just like our face and body, our scalp is made up of skin, meaning it definitely needs the same amount of hydration (plus exfoliation!) your complexion does during the wintertime. And while you may think that a simple clarifying shampoo can help keep your scalp under control, board-certified hair restoration physician Alan Bauman, M.D., suggests that scalp care has definitely advanced for the better, and there are many new treatments available that can improve the health of your follicles.
"Whether it's a scalp cleanse, micro-needling, low-level laser therapy, or deep exfoliation, scalp treatments can successfully address many common problems, and optimize the overall health of your hair," he says.
To see if your scalp could use the boost, we're breaking down everything you need to know about caring for your scalp in the wintertime, and all the benefits you can get from doing so. From DIY scalp massages to scalp micro-needling, below are some helpful pointers to keep in mind, should upgrading your hair regimen be one of your top beauty resolutions this year.
Your lifestyle habits may be affecting your scalp health.
Although the cold and dry winter air can definitely cause distress to both your skin and your scalp, trichologist and stylist Bridgette Hill with Paul Labrecque Salon and Skincare Spa, says there are other contributing factors (dandruff and congestion) behind an itchy and irritable scalp. Among these factors include lifestyle habits (coloring, heat styling, etc.), which may need to be modified during the wintertime.
"Hair color, keratin treatments, hair extensions, and weekly trips to the bow-out bar can cause your hair to become overworked over time," Hill tells HelloGiggles. "Product buildup from all the products also makes the scalp feel tight."
Overwashing your hair also can be contributing to your scalp issues. Dr. Bauman says that shampooing more than twice a week causes damage to your scalp. "Excessive washing can lead to more time styling, putting your hair at increased risk of damage," Bauman explains. "However, the solution to this problem easy fix, as keeping the dial on warm (instead of hot) cuts down on the time in the shower."
And when you do decide to wash your hair, Perkovic advises applying shampoo products onto the scalp with care. For example, instead of a quick scrub and rinse, she recommends massaging shampoo into your scalp for a few minutes before you actually wash it. This can ensure that any lingering product buildup is properly removed. "By massaging the shampoo on to the scalp, the hair will cleanse just by running suds threw," she adds. "And when you do rinse, don't forget to rinse well."
Use the right at-home scalp care products.
Since both your hair and scalp have different needs in the winter, choosing the right at-home products can make all the difference, according to Bauman. Not only does this include using sulfate-free shampoos and cleansers, but he also advises adding conditioning products (including leave-in-conditioner!) to your routine in order to provide moisture to damaged and dehydrated hair. However, board-certified dermatologist Peterson Pierre, M.D., suggests that there are certain ingredients to look out for when selecting such products, as products containing oil-based ingredients tend to deliver a big blast of moisture to your tresses: "Oil-based leave-in-conditioners are best during the winter, with moisturizing coconut oil being particularly effective because it reduces inflammation."
And no winter hair routine is complete without a scalp oil, which Hill says is essential for enhancing circulation and decongesting your scalp. She recommends using peppermint, tea tree, and citrus-based oils to give yourself a DIY scalp massage (starting at the nape of your neck) every week before shampooing. "Spend three to five minutes massaging the appropriate oil into the scalp to soften skin cells, exfoliate, and remove debris to encourage blood flow," Hill explains.
Invest in the right brush.
Investing in a good hairbrush is also helpful, as Perkovic suggests that brushing can promote exfoliation, stimulate the scalp, and help distribute the moisturizing natural oils our scalp produces down the hair shaft. However, she advises choosing your brush wisely and recommends picking a brush with wood or boar bristles to evenly distribute your hair's natural oils from root to tip.
Scalp scrubs are another type of product worth looking into, as they work similarly to facial exfoliants in order to promote new cell turnover on your scalp. But keep in mind that while brushes and scrubs may help alleviate some of your symptoms, Dr. Bauman says they may not fix all your scalp woes entirely. "Brushes and scrubs may help alleviate some of the symptoms of winter (dry and flaky skin), but they won't address any underlying problems or imbalances," she says.
Consider in-office treatments like micro-needling.
In-office scalp micro-needling treatments can also be used to reawaken follicular activity, as Hill says they increase collagen production, strengthen the scalp muscles, and draw out the nutrients needed for increased hair growth. This makes it a popular treatment, one you can talk with a dermatologist about, should you have certain scalp conditions at-home care alone can't address.
Similar to facial micro-needling, hair restoration surgeon Lawrence Barnard, M.D. says scalp micro-needling involves making tiny-prick like wounds on the surface of the scalp to increase the production of collagen. "The idea is to create a wound, which would, in turn, begin a wound-healing process that creates collagen, improves blood flow and stimulates new skin production," Bernard says. "All three of these outcomes are important in the treatment of hair loss."
But before diving headfirst into this costly procedure, Dr. Bauman stresses the importance of evaluating the root cause of whatever problems you are experiencing. "Most of the time, when people try to address these problems on their own, or with different over-the-counter remedies suggested by a friend of a hairstylist, they end up simply covering up the problem with a short-term fix," he explains.
See a professional when necessary.
While a good at-home scalp routine can definitely make all the difference, Dr. Bauman explains that treating some scalp concerns is best left to professionals. Scalp inflammation, other imbalances, and even scalp acne can significantly affect hair follicle function, he says, making it important never to ignore any scalp issues you may be experiencing.
"If your hair is not looking as healthy as it should, it might be time to consider seeking the counsel of a board-certified hair restoration physician," he says. "These trained individuals can help you understand the science behind what is going on with your hair, and help you create an action plan to get your follicles healthy and thriving."
Five scalp-boosting products to try:
To help take your hair care regimen into 2020 and beyond, below are five products that will get your scalp in tip-top shape. You'll love to know that none of these items will burn a hole in your wallet either, allowing you to get more bang for your buck.
1Anti-Dandruff Shampoo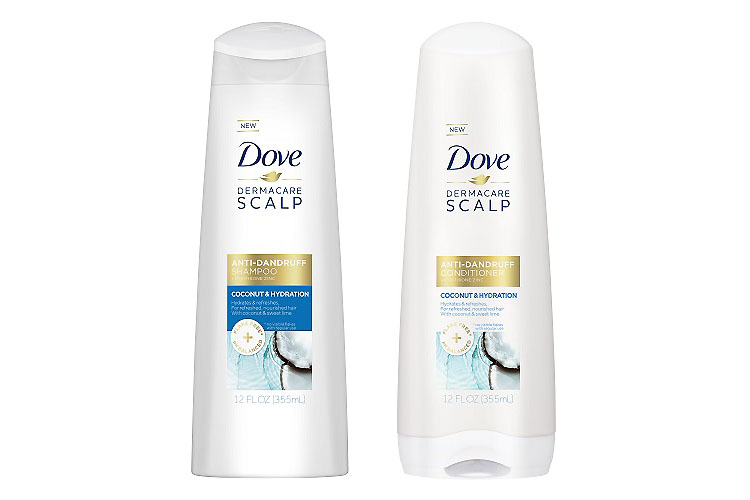 Dr. Pierre says this Dove shampoo is a great winter investment, as it contains coconut oil, an ingredient known for its hydrating benefits. Aside from its impressive moisture content, he adds that the coconut oil inside this shampoo also works alongside pyrithone zinc to calm down inflammation in the scalp. This makes it a suitable product choice for those wanting to restore moisture to a dry itchy scalp, he explains.
2Boar Bristle Hair Brush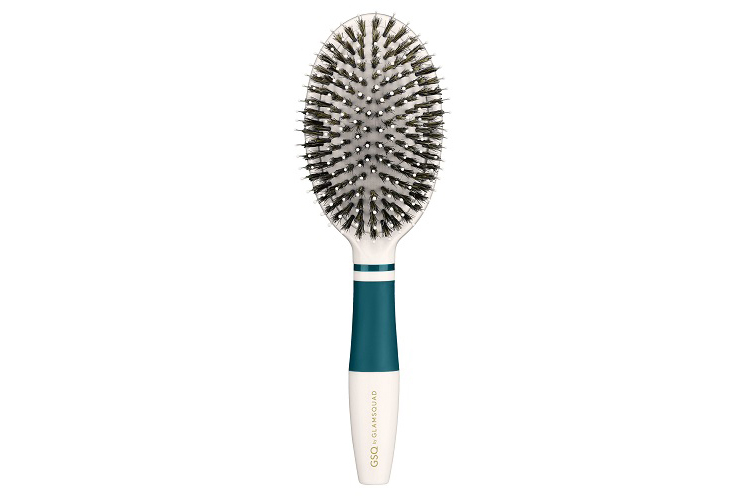 Paddle brushes may be good for detangling hair, but Dr. Pierre suggests that they are also effective tools that help stimulate hair growth. "The sebaceous glands associated with the hair follicles produce oil to lubricate (and moisturize) the scalp and hair,"  he explains. "Brushing can evenly distribute the natural oils from root to tip, resulting in beautiful shiny hair."
3A 2-In-1 Scalp Scrub and Shampoo
If you are looking for a scalp-friendly shampoo and scrub, Dr. Pierre advises using this 2-in-1 product, which includes charcoal, an ingredient that can help absorb any impurities lingering on your scalp. "Charcoal is great for the scalp because it can help absorb impurities and toxins from your roots," he explains. "These same impurities can clog both the hair follicles and lead to scalp problems such as dandruff, redness, itching, irritation and even hair loss." To use this product, be sure to apply it gently to your scalp, massaging it all the way through to your ends. Then, after a few good minutes, be sure to rinse your product out thoroughly.
4Soothing Scalp Treatment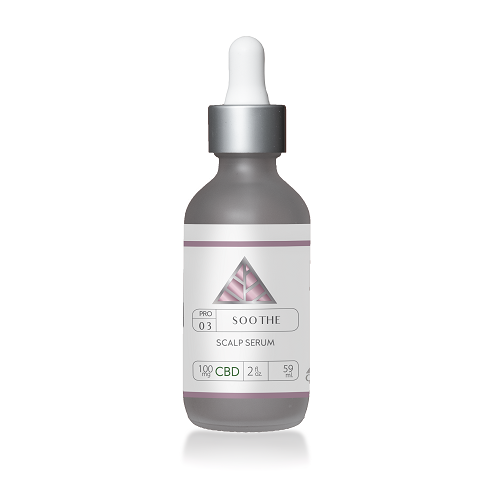 $40
Shop it
Available at Colour Up Therapeutics
Since hemp is full of essential fatty acids, antioxidants, phospholipids, and minerals, Pierre says this scalp serum is ideal for those who want to calm down inflammation. This makes it a great product for those dealing with scalp issues such as dandruff, eczema, redness, itching, and irritation. Similarly, Dr. Pierre suggests that this product also contains beneficial ingredients such as algae, an ingredient that can promote healing of the scalp due to its high nutrient content of vitamins, minerals, essential fatty acids, and antioxidants. Additionally, he adds that the sage oil inside this serum also has benefits. "Sage oil can regulate the production of natural oils in the skin helping to minimize oily scalp while simultaneously treating dandruff and dry scalp," he adds. "It also moisturizes and conditions the scalp and hair while soothing irritation and inflammation."
5Hydrating Scalp Balm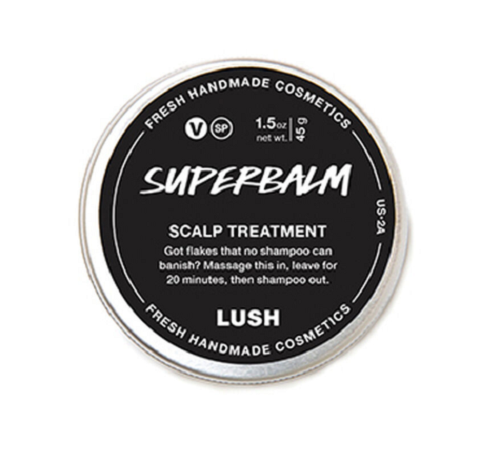 Dr. Pierre also says that scalp balm is a great product to use during the winter, especially since both the cold air outside and the warm artificial air inside can dry out scalp. And since this scalp balm contains scalp-boosting ingredients such as salicylic acid, chamomile oil, and candelilla wax, he says it's a must-have product for those dealing with dry and irritated skin.
"The salicylic acid helps promote gentle exfoliation of the dry skin and flakes, while the coconut oil calms down inflammation and hydrates the scalp," he says. "Rich in nutrients and natural emollients, the candelilla wax inside this balm is easily absorbed into the skin (where it forms a barrier preventing moisture loss), while chamomile oil has anti-inflammatory and antiseptic properties that are superbly effective in soothing dry irritated skin."
To use this product correctly, try massaging it into your dry scalp for a good 20 minutes before shampooing. Then, be sure to rinse it out completely for best results.